d
clustered

|

unclustered
Retraite
Students PXL-MAD | School of Arts
Vrijdag 3 april 2020
↓ Jet Driesen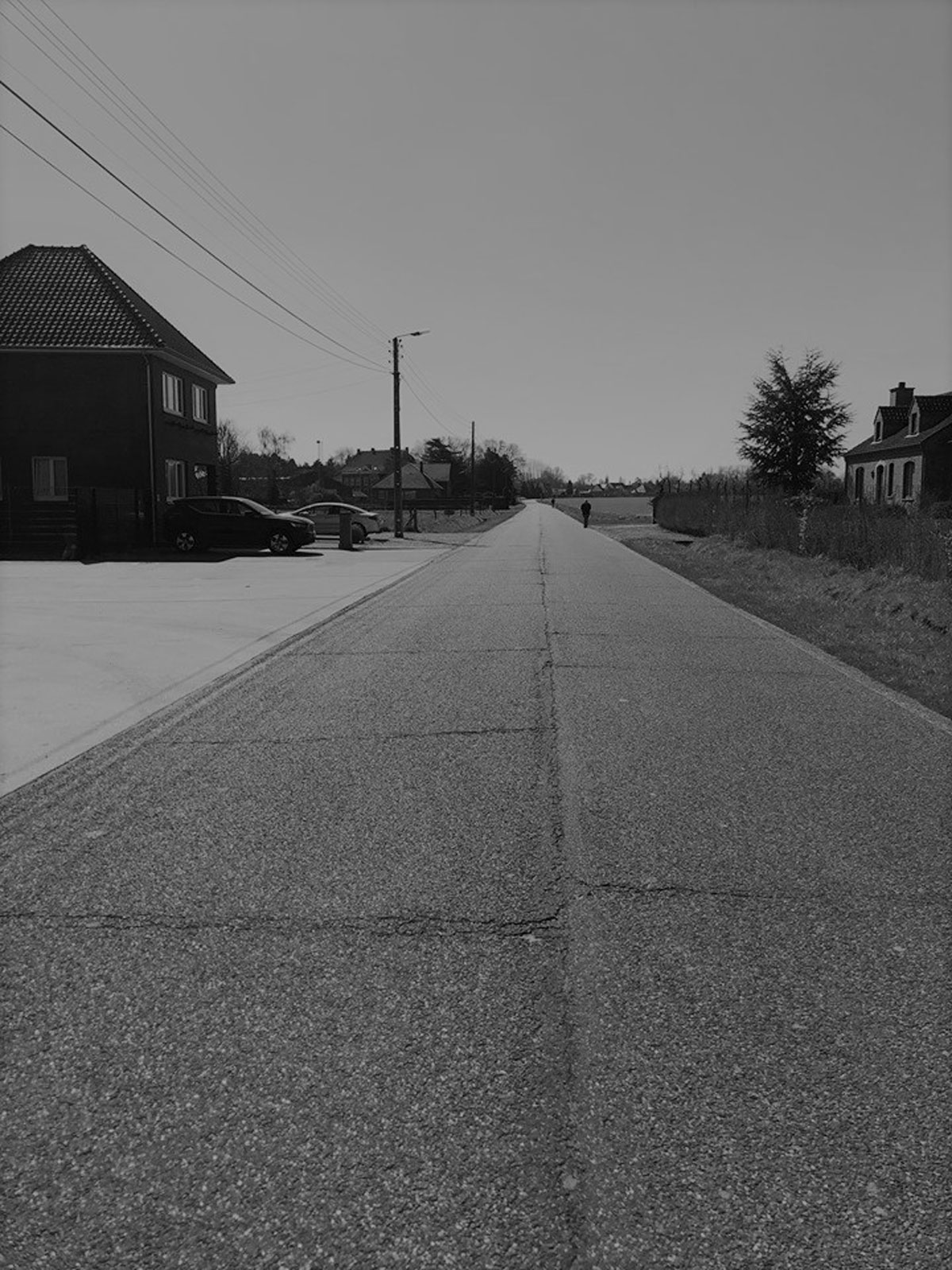 ↓ Evelien Naegels
vandaag ervaar ik niets louter onverschilligheid het is niet de laatste dag we zitten er nog middenin
↓ Louise Jans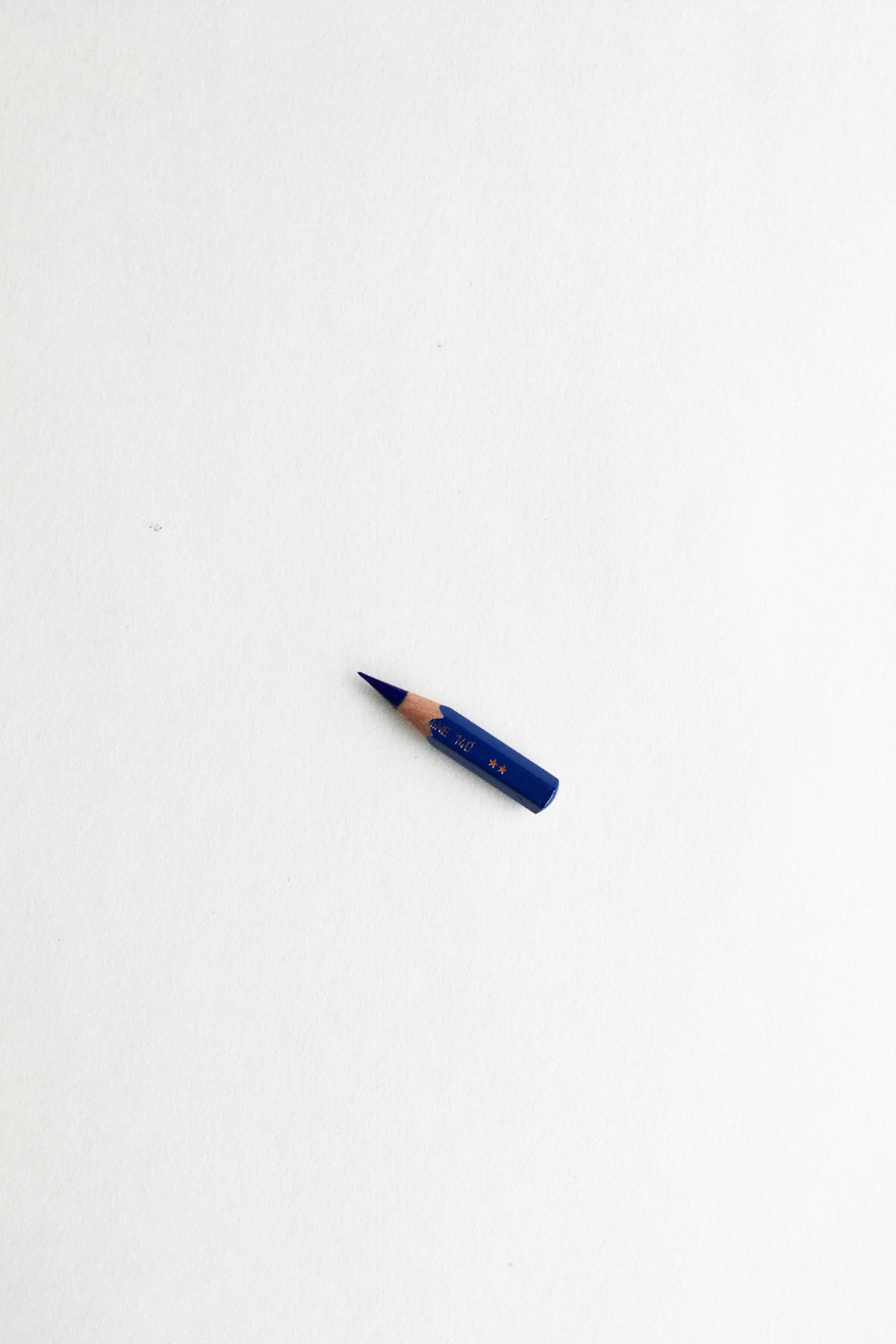 ↓ Liselot Smolders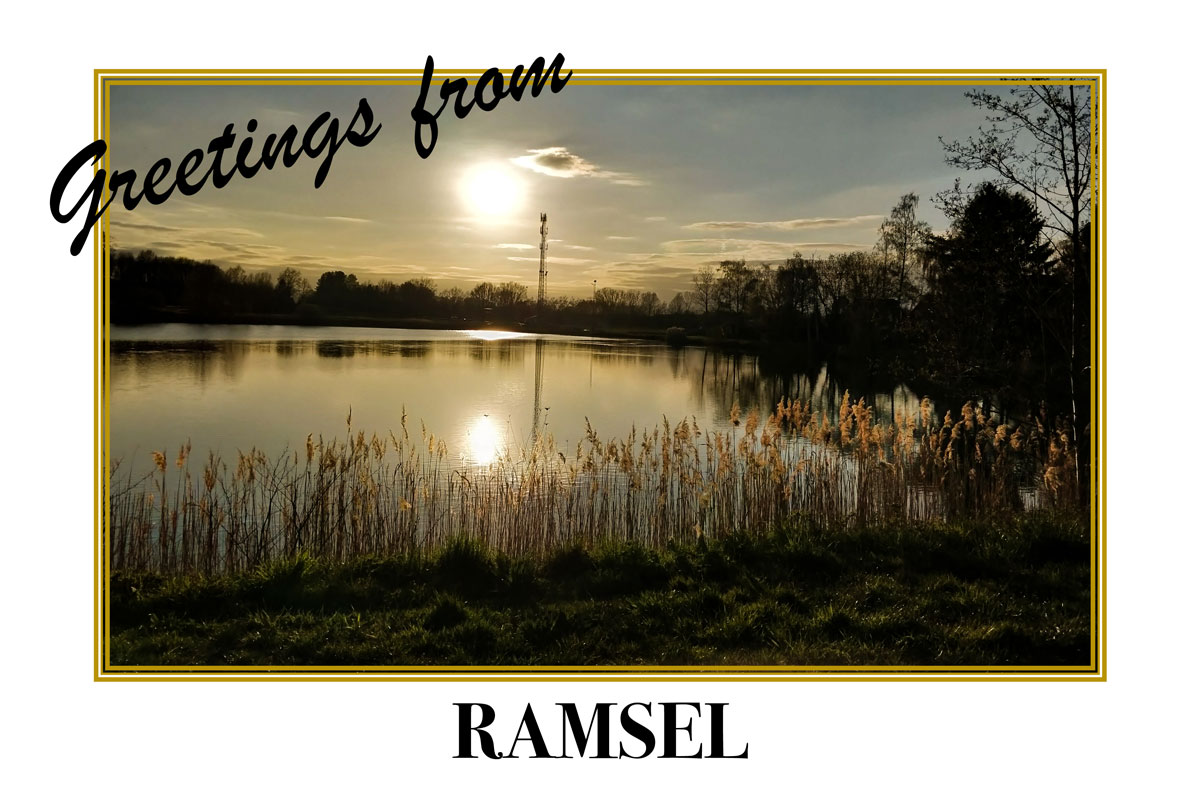 ↓ Céline Mannens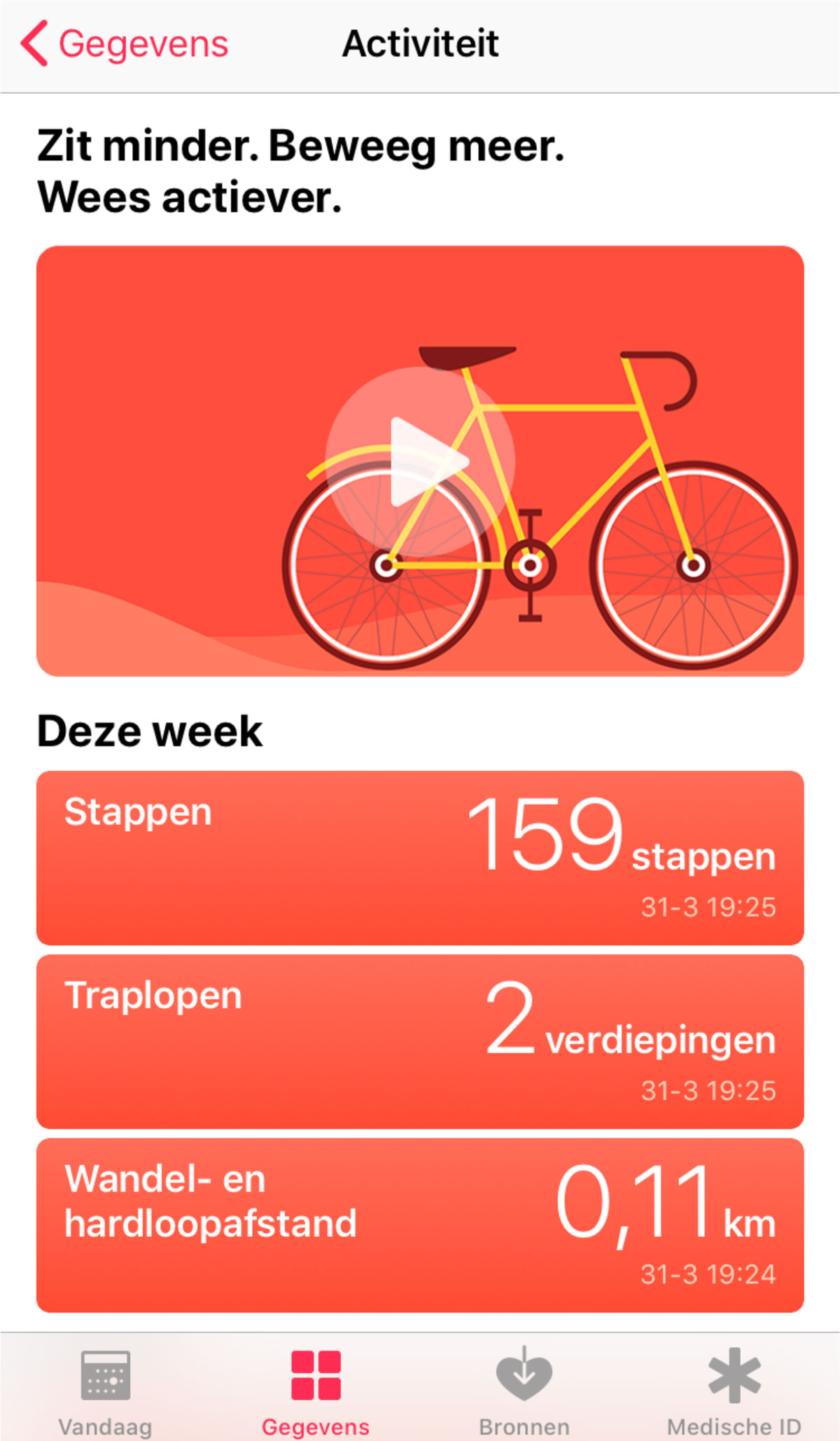 ↓ Gert Duquene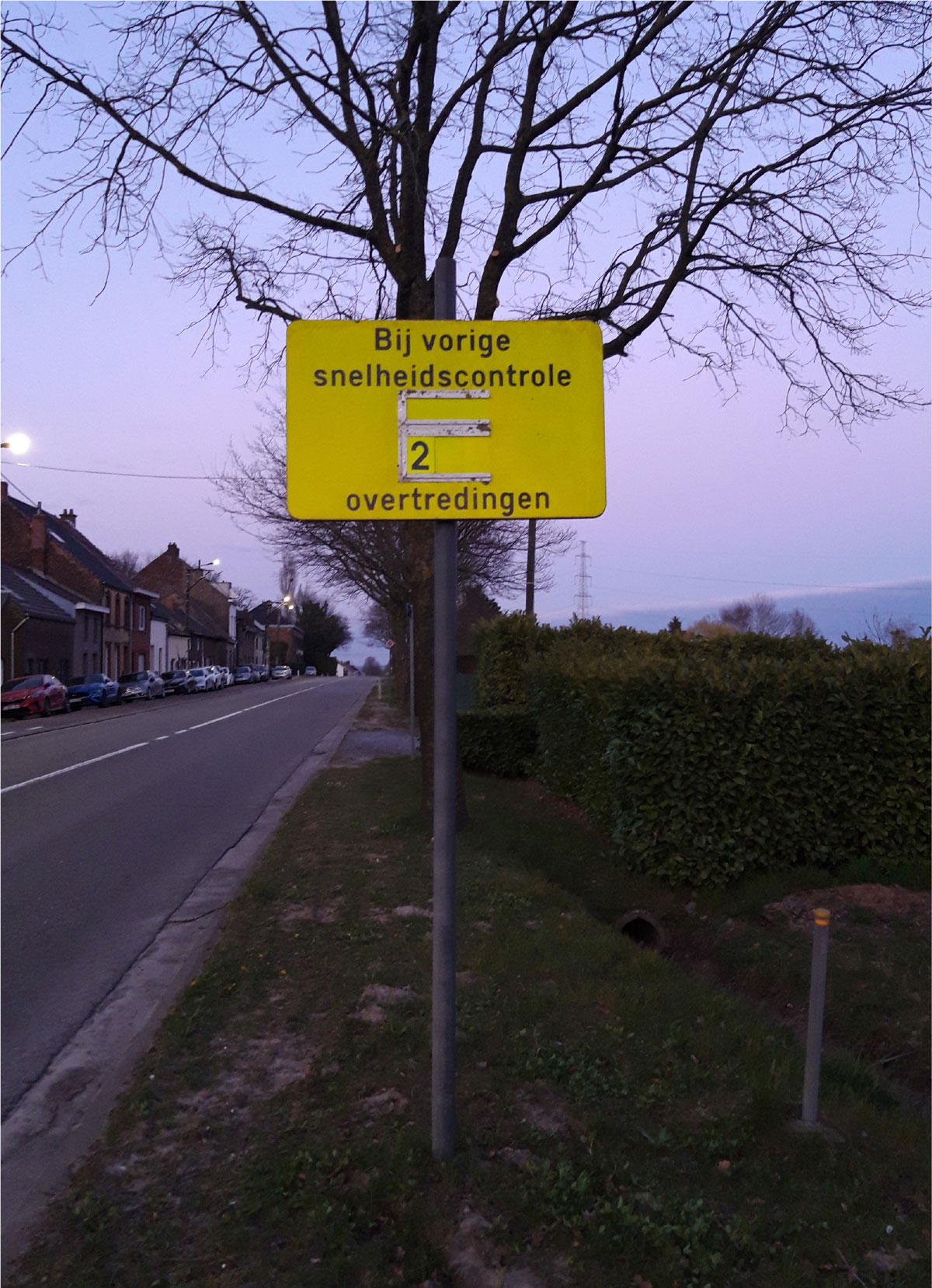 ↓ Romi Paspont
↓ Veerle Klein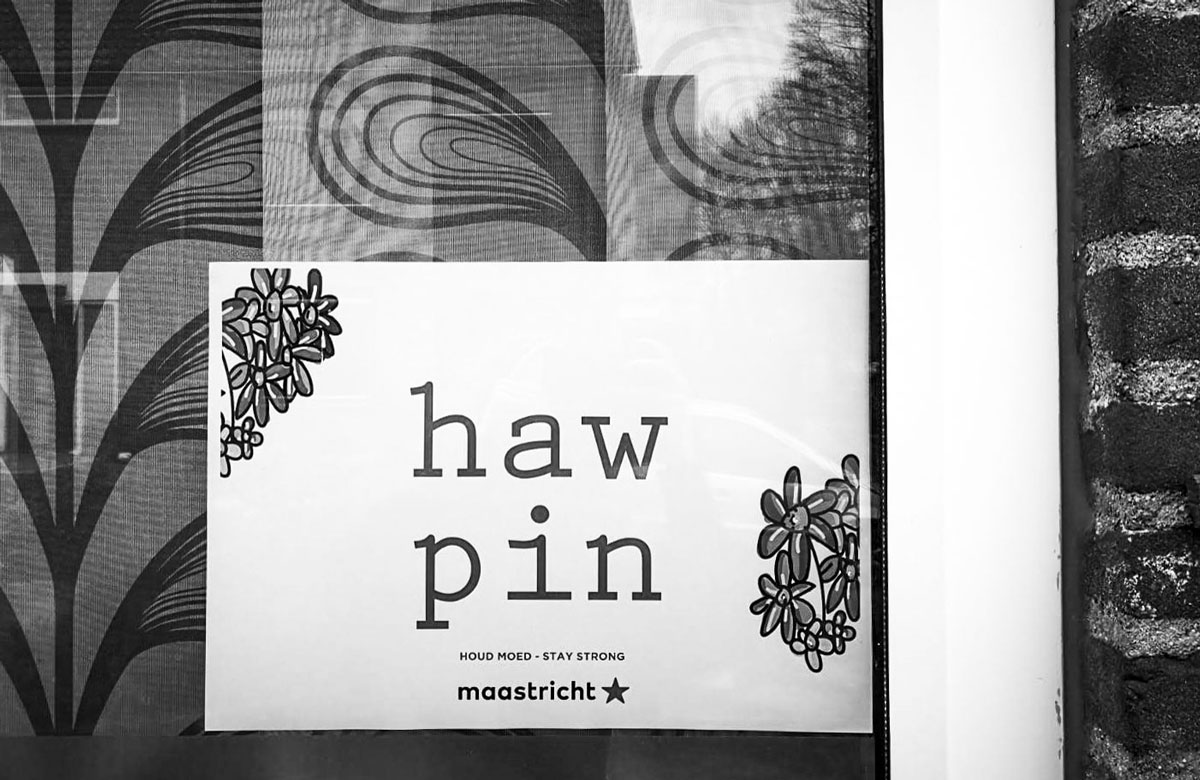 Donderdag 2 april 2020
↓ Katinka Bassleer: Midnight Thoughts
Hoe is mijn mentaal welzijn nu? Nou, we zitten in lockdown wegens Corona. Voor de eerste keer ooit weeg ik mijn voedsel niet en eet ik allesbehalve veganistisch. Ik eet relatief gezond (zwijg, je eet fucking gezond – het is niet omdat je nu 1 el mayonaise eet of voor een keer pizza of gewoon olijfolie gebruikt dat je ongezond eet). Maar die koffie met suiker dan? (omg, je hebt al zoveel honing en suiker gegeten). Vanaf nu gewoon zwarte koffie.
Wat ik wou zeggen is dat ik mij heel bevrijd voel. Bij momenten denk ik wel: Laat me niet alleen op mijn kamer, want dan begin ik te wenen of te prutsen aan mijn pols. Ik voel Max om de hoek. Hij staat klaar. Klaar om mij weer langs achteren te tackelen, op de grond te smakken. Ik neem het dag per dag en voel mijn honger aan. Ik verhonger mezelf niet (jawel, dat doe je nog steeds: als je met honger gaat slapen, ben je nog altijd blij).
Ik zie deze 3 weken in quarantaine als mijn opname. Ik was toch van plan mij te laten opnemen, maar dan ambulant. Je moest mijn pols eens zien. Littekens voor het leven zullen ze zijn. Herinneringen aan een periode waarin ik permanente paniekaanvallen had en me volledig verloren voelde. Mijn ouders weten echt niets over mijn situatie. Mocht ik het mijn moeder vertellen, ze zou flippen; ze weet nu al niet hoe me te helpen.
Ik ben bang terug op kot te moeten gaan. Ik weet dat ik geen angst mag hebben, dat ik mij moet beheersen. Maar ik voel tegelijk dat ik zo terug in mijn situatie kan verglijden. I can feel it. Het zijn al die kleine gedachten die dat kunnen triggeren. Omg, haal dit uit mijn brein, uit mijn lijf. Lopen doet me vaak deugd, het zet alles op een rijtje. Gelukkig heb ik nu een statuut voor mijn situatie, al ben ik er niet trots op zo'n zielig geval te zijn. Maar ik kom wel op voor mijn problemen en zorg ervoor dat er ergens verbetering komt.
Het feit dat ik de lockdown bij een vriendin doormaak helpt enorm. Ik zit hier op een prachtige locatie en heb veel afleiding. Dat is wat ik nodig heb: afleiding. Mijn donkere gedachten negeren. Maar ik mag ze niet negeren, want dan vallen ze mij weer langs achteren aan zonder dat ik het doorheb. Nee, nee, ik moet naar ze luisteren en er dan niet op ingaan. Mijn gedachten laten binnenstromen en dan gewoon goed handelen. Maar nu, dat weet je zelf, verdring je ze. Niet? Of is dat juist goed. Ik weet het niet.
Het feit dat ik nu 2 eieren, veel kikkererwten, 2 dikke grote sneden brood met wat boter en mayonaise erop kan eten. Zonder problemen of veel bijgedachten. Dat is toch goed? Wat zei je toen tegen jezelf? Ik zei dat het lekker is en niet erg is om te eten. Ik zei het niet zo uitdrukkelijk in mijn hoofd, maar zei wel tegen mezelf dat ik dit eten nodig heb. Dat het me voedt en dat ik net heel veel heb gelopen. Dat ik niet bijkom zolang ik maar in balans blijf en zo veel blijf sporten. Hoe moeten gewone mensen zich wel niet voelen?
Kan ik dit aanhouden op het moment dat ik terug alleen ben?
↓ Leroy Goorts
↓ Maud van Erkelens
Hij zat op houten platen die op een of andere manier een bank moesten voorstellen. Het was misschien volgens de wet niet essentieel, maar hij snakte naar wat frisse lucht. Hij werd vrolijk van alles om zich heen: de vogeltjes die floten, de zon die scheen. Alles was in bloei, behalve de levens van de mensen die opgesloten zaten in hun eigen huis. Na heel wat discussie mocht hij eindelijk een kwartiertje door het park wandelen dat vlak bij het bejaardentehuis lag. Hij had er behoorlijk voor moeten zeuren, maar het was het waard. Nadat hij vijf minuten rustig had gezeten, ervoer hij plots een jeukend gevoel. Was het wat hij dacht dat het was… ja hoor. Hij voelde het kriebelen en kriebelen en opeens… Snel liet hij met opzet een harde scheet om zijn hoest te verbergen. Niet dat er iemand in de buurt was om die te horen – iedereen was immers te bang om ook maar één stap buiten te zetten –, maar zo verzekerde hij toch dat hij niet helemaal anders behandeld zou gaan worden. Na een kwartier stond hij op en liep keurig terug naar het bejaardentehuis, om daar vervolgens zijn kamer weer in te gaan, op zijn stoel te gaan zitten en weer urenlang te kijken naar het plekje waar hij net nog gezeten had.
↓ Veerle Klein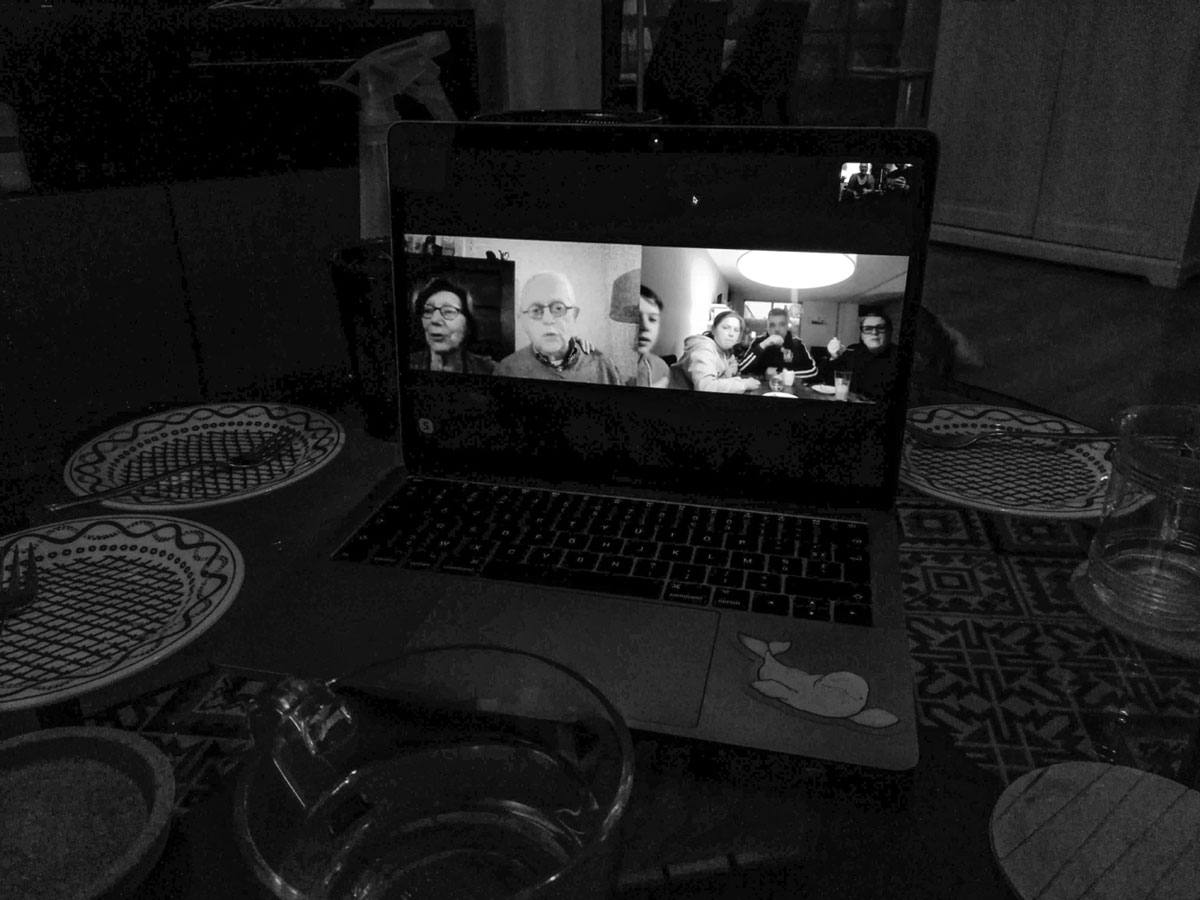 Woendag 1 april 2020
↓ Cleo Reniers
Ik mag niet meer naar mijn andere thuis Ik mag hen ook niet meer aanraken Ik ben hun angst voor het mogelijke geworden Ik ben helaas nu ook de eenzaamheid
↓ Gert Duquene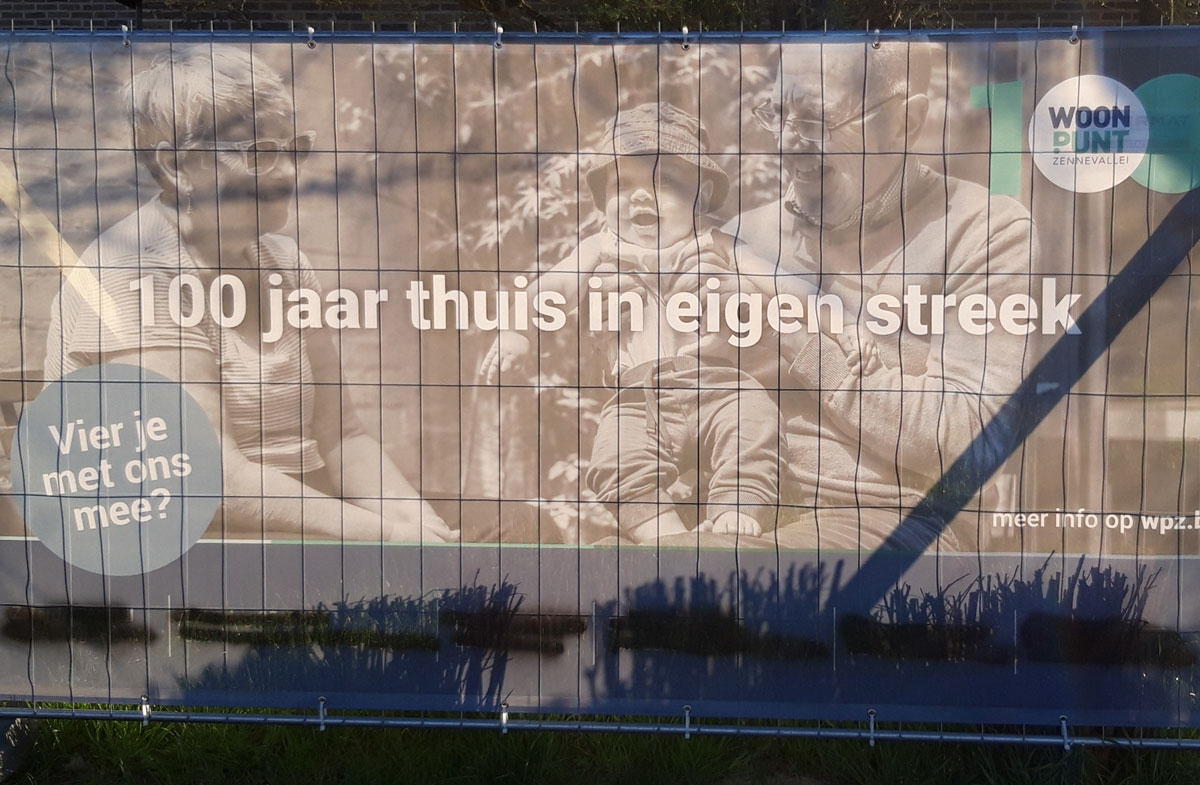 ↓ Frauke Coune
Sta op Drink water Kleed me aan Ga naar de winkel Eet wat Poets mijn tanden Lees wat Volg mijn les Hoor de hond blaffen Eet Kijk wat tv Val bijna in slaap Speel met de hond Werk wat voor school Maak eten Dag duurt lang
↓ Paulien Bloemen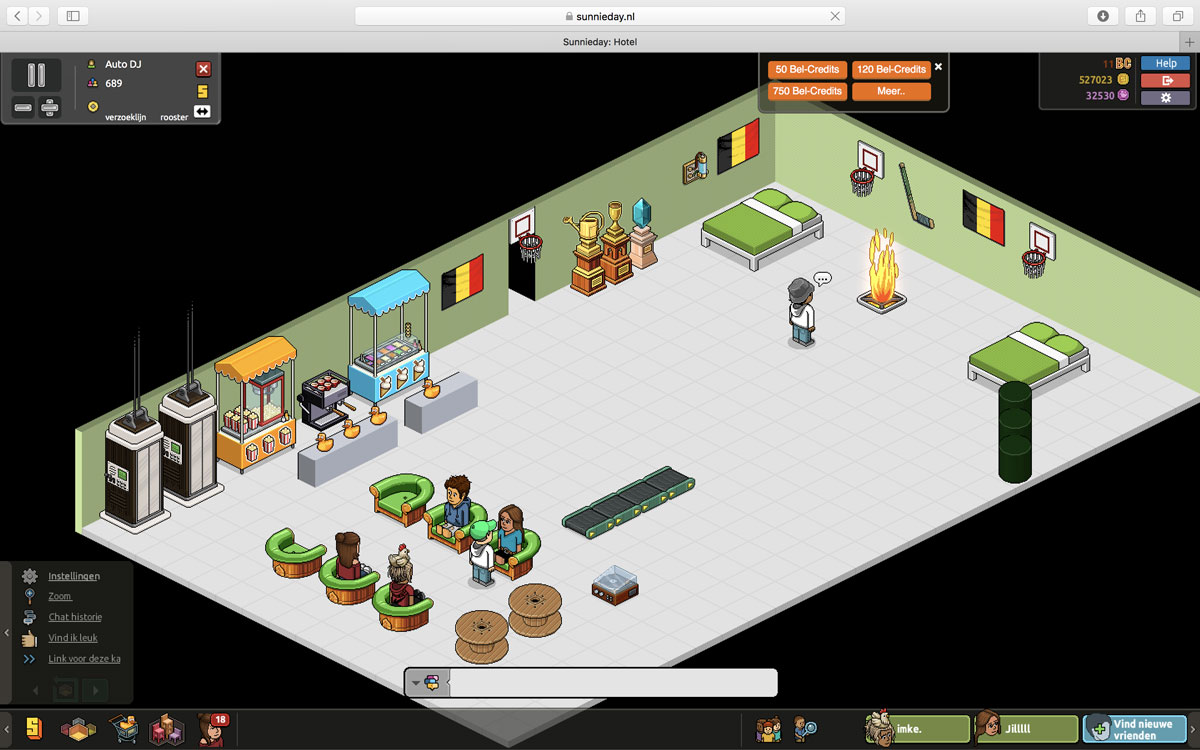 ↓ Louise Jans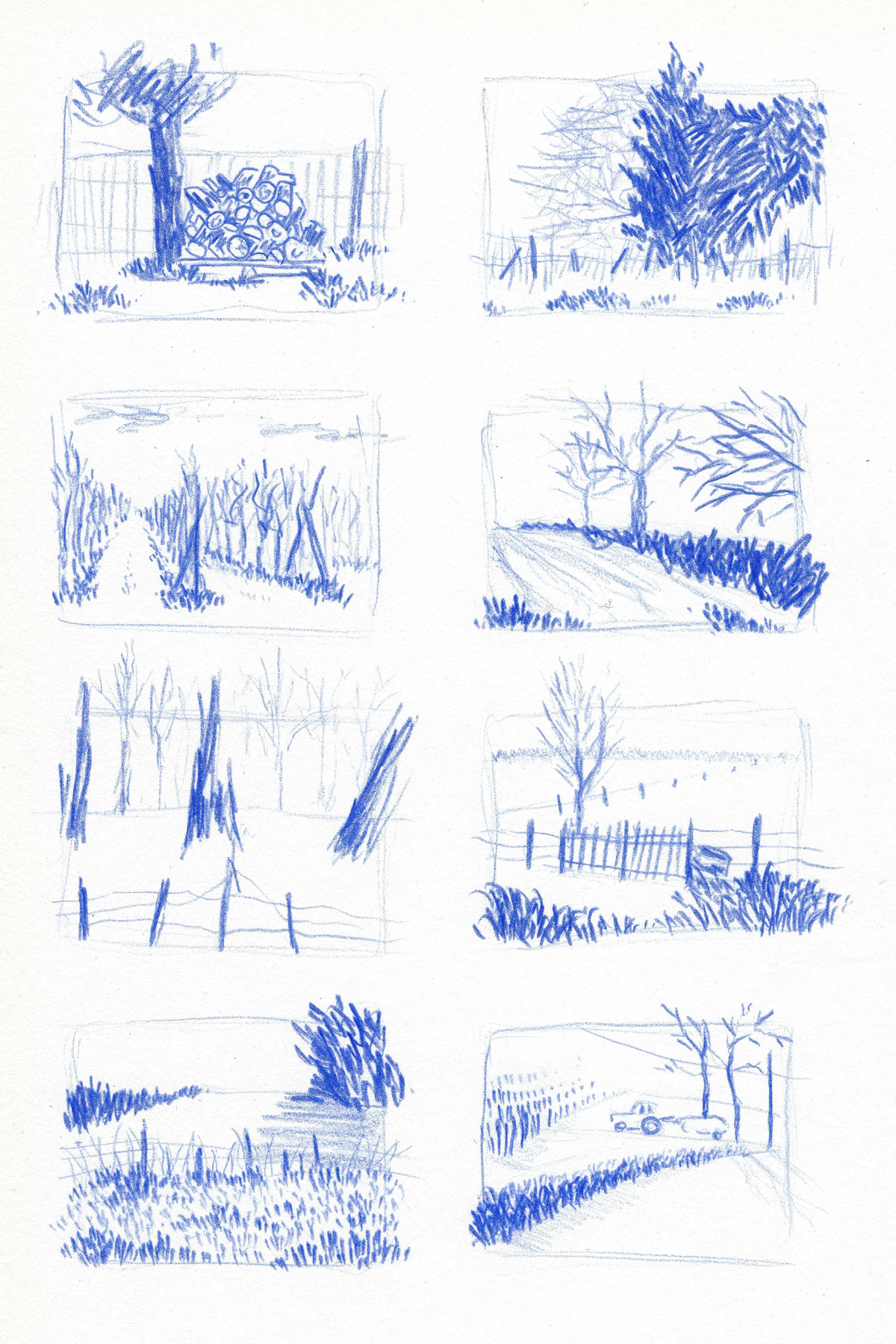 Dinsdag 31 maart 2020
↓ Lisa Schelkens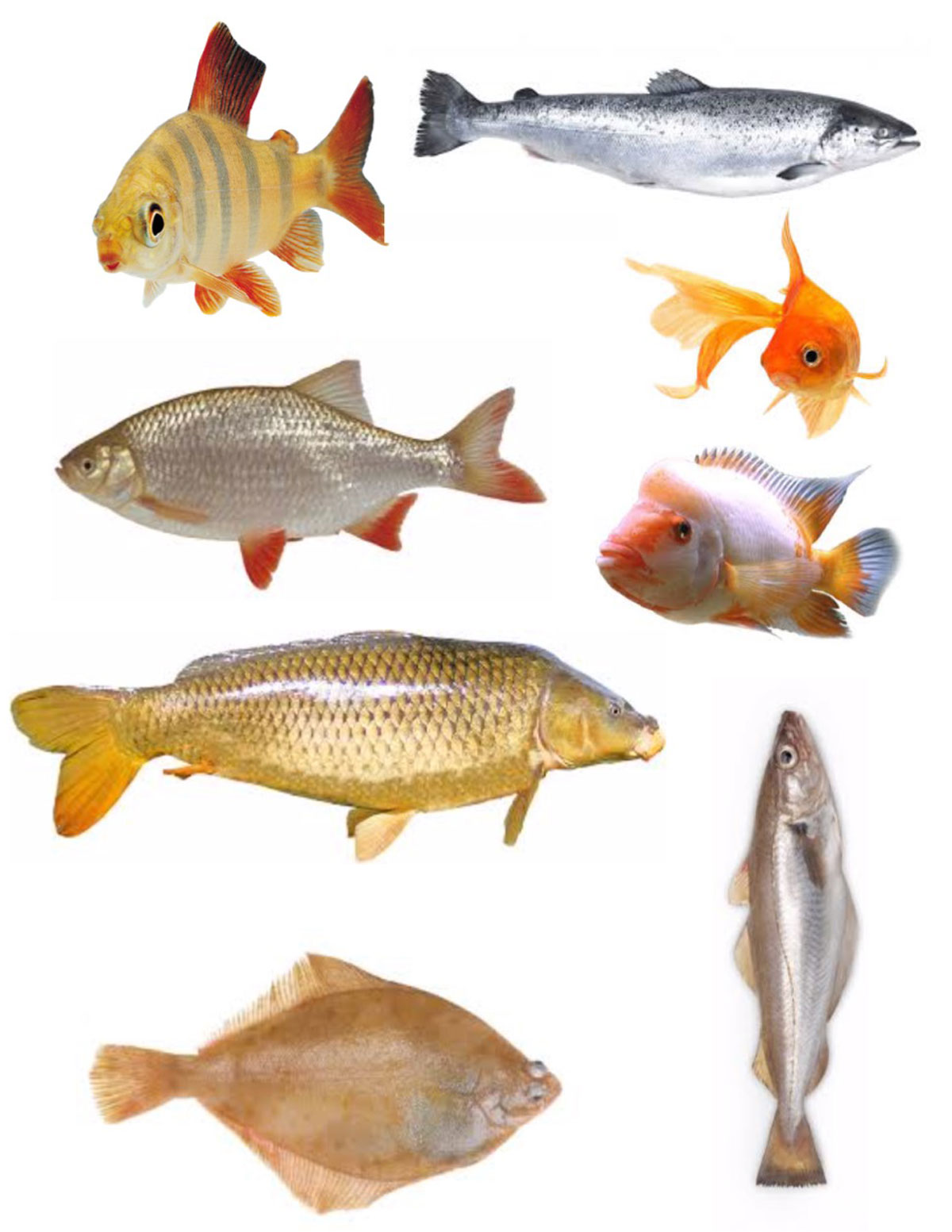 MORGEN IS HET 1 APRIL. WAT EEN GRAP! KNIP EN PLAK, EN... LAAT JE NIET VANGEN!
↓ Ekatériné Lortkipanidze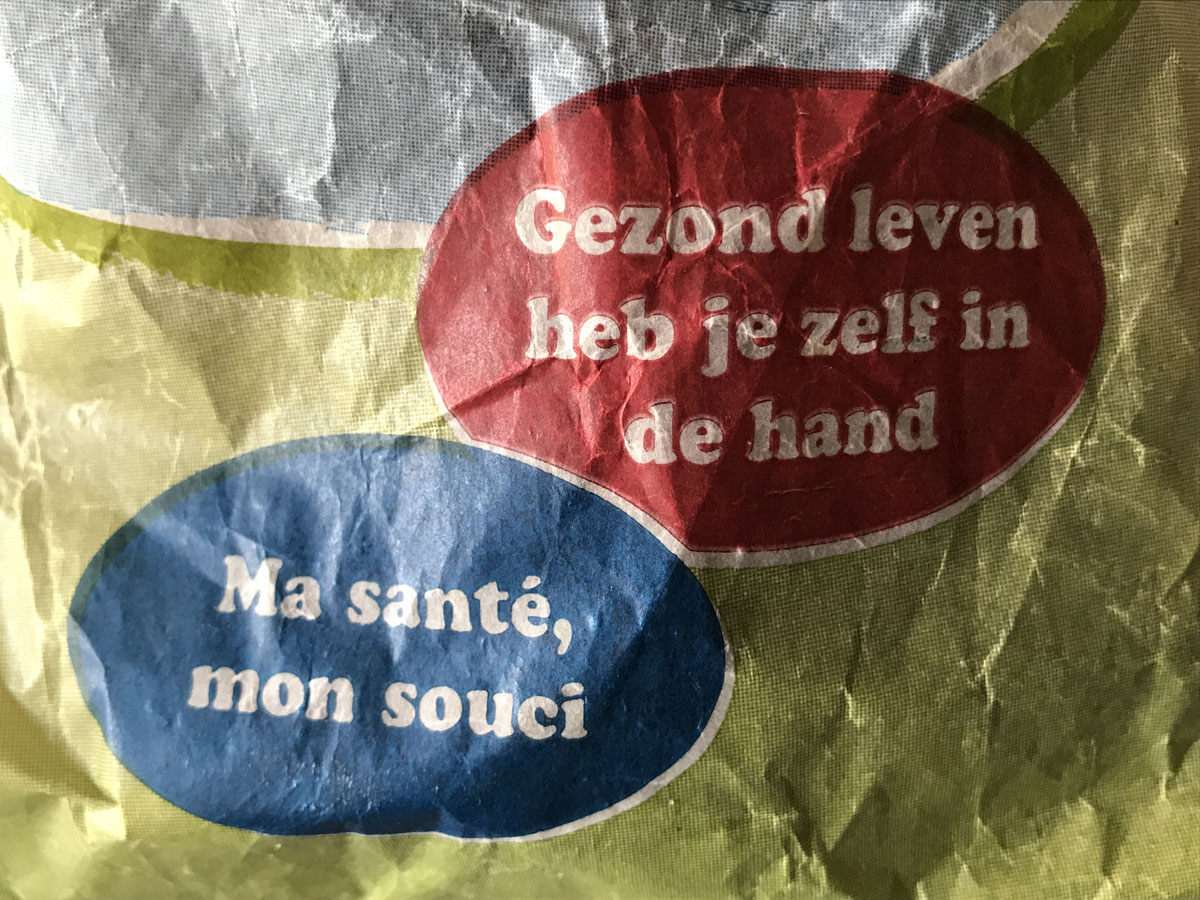 ↓ Elke Palmaerts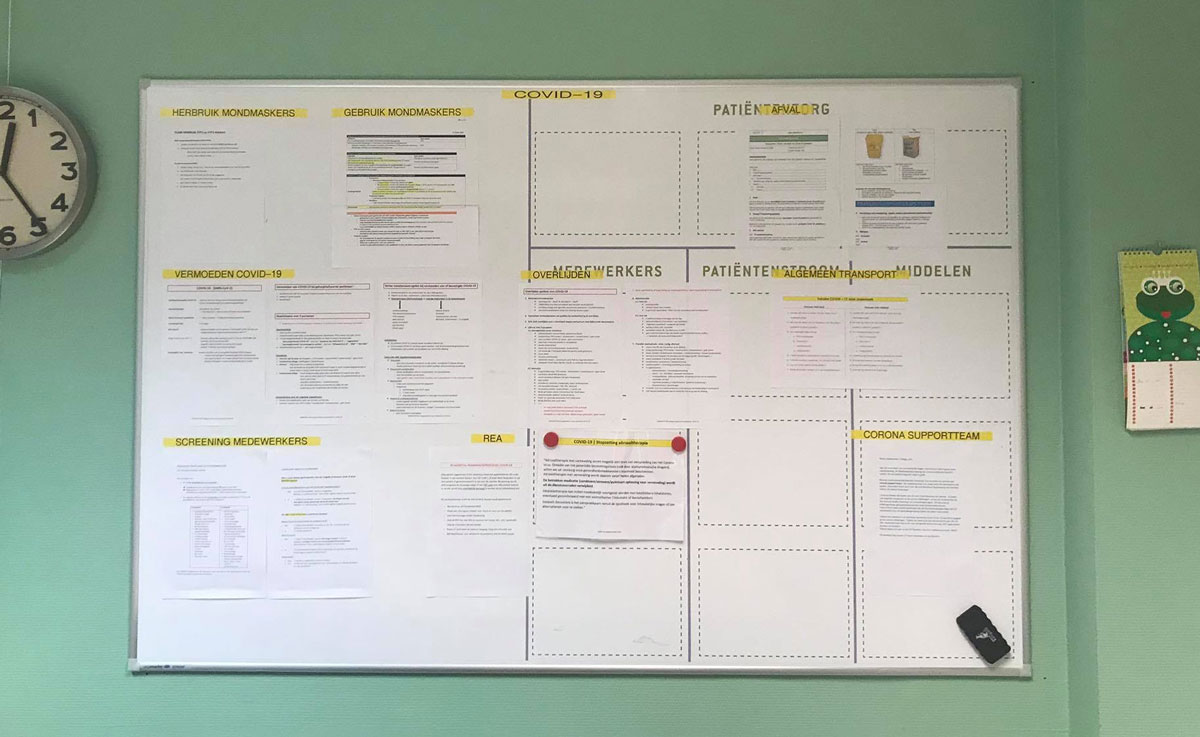 ↓ Paulien Bloemen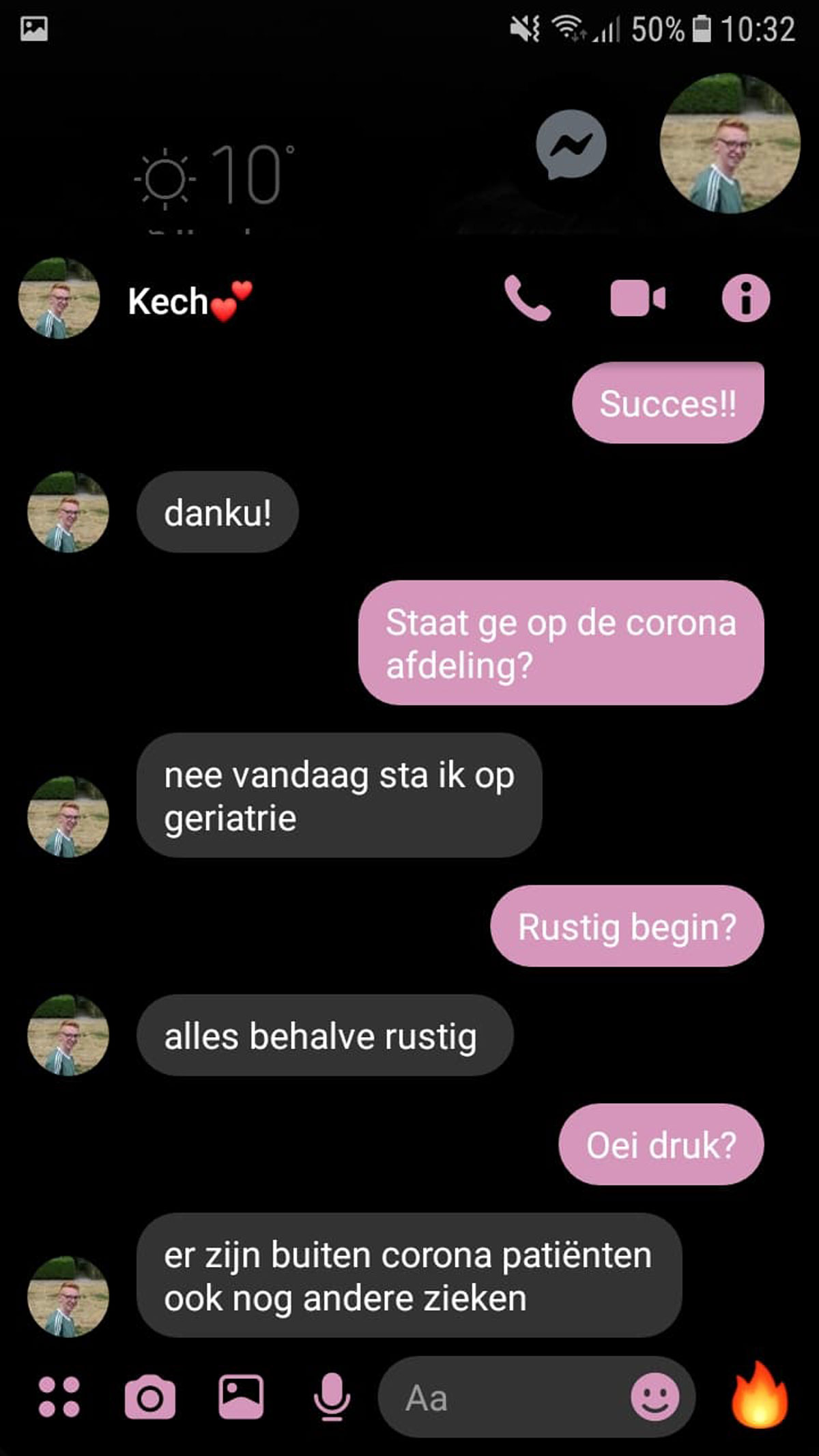 ↓ Liselot Smolders: Sentimentele radio
Dag 14 van de lockdown: we zijn bijna twee weken bezig, of net niet meer bezig. Ik kan me alleszins nog heel goed bezighouden. Wanneer ik niet voor school aan het werk ben, maak ik me druk over hoe melig de Vlaming wel niet is. Om solidair te zijn met de thuiszittende Vlaming draait de radio immers de hele dag verzoekjes.
Eerst en vooral wil ik mijn frustratie meedelen over hoe harteloos ik genegeerd werd met mijn origineel verzoekje. Voor alle mensen die niet luisteren naar de overheid had ik het liedje "Fuck you" van Lily Allen aangevraagd, maar ik werd dus onbegrijpelijkerwijs straal genegeerd. Nog niet eens een vriendelijke afwijzing kreeg ik à la "dat is wat gemeen." Niks, nada, noppes. Maar goed, dat de radio mijn liedje niet draait, daar kan ik nog mee leven. Waar ik gek van word is al die meligheid. Een hele dag worden er liedjes aangevraagd voor Jos, Jef, Ilse, Marleen, Frida, Chris… want oh, wat zijn dat toch schatten van mensen. "Mag ik nog eens de groeten doen aan mijn liefste ventje dat er altijd voor mij is…" – dan zeggen mijn hersenen even "error". Ik zie de situatie zo al voor mij: Kristel, een vrouw van middelbare leeftijd met twee pubers die de hele dag lopen te zagen en een man die de vuilbakken is vergeten buiten te zetten (waarvoor hij net de volle laag heeft gekregen) krijgt plots telefoon - het is de radio. En wat zegt Kristel op de radio? "Ik zou graag 'Nobelprijs' van Cluseau aanvragen, omdat mijn ventje zo lief is en er altijd voor mij is, en omdat mijn kinderen ook zo braaf zijn en zo goed hun best doen…" Het meligste liedje van Clouseau dan nog. Clouseau, komaan please! Waarom Clouseau?
Ik weet dat het harde tijden zijn en dat we solidair moeten zijn, maar moet al die sentimentele bucht echt? Luisteren naar de radio lijkt wel alsof er een hele dag getuigen van Jehova in je deurgat staan, die je maar niet buitengewerkt krijgt.
↓ Julie Geudens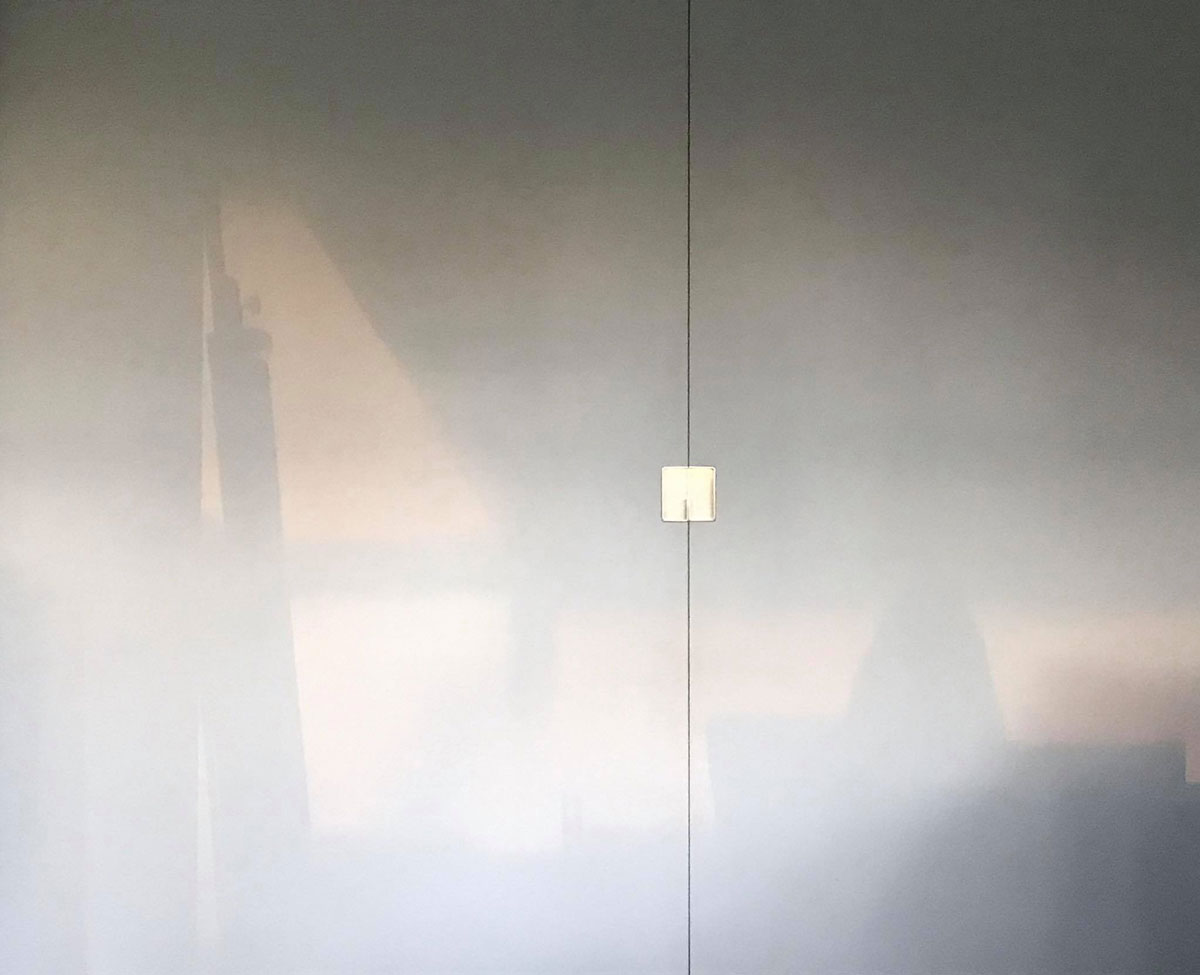 ↓ Kayra Rommen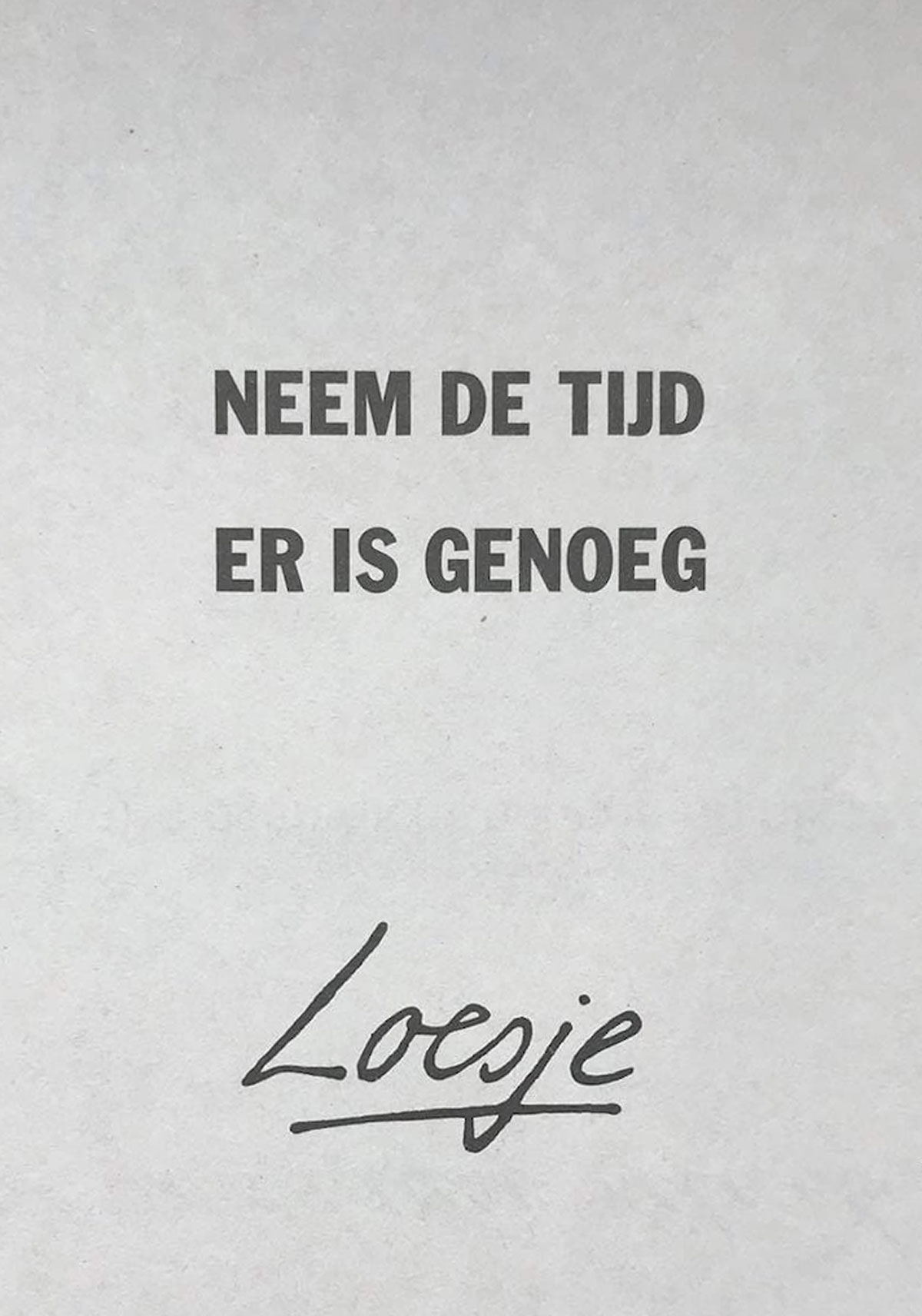 ↓ Céline Mannens
↓ Veerle Klein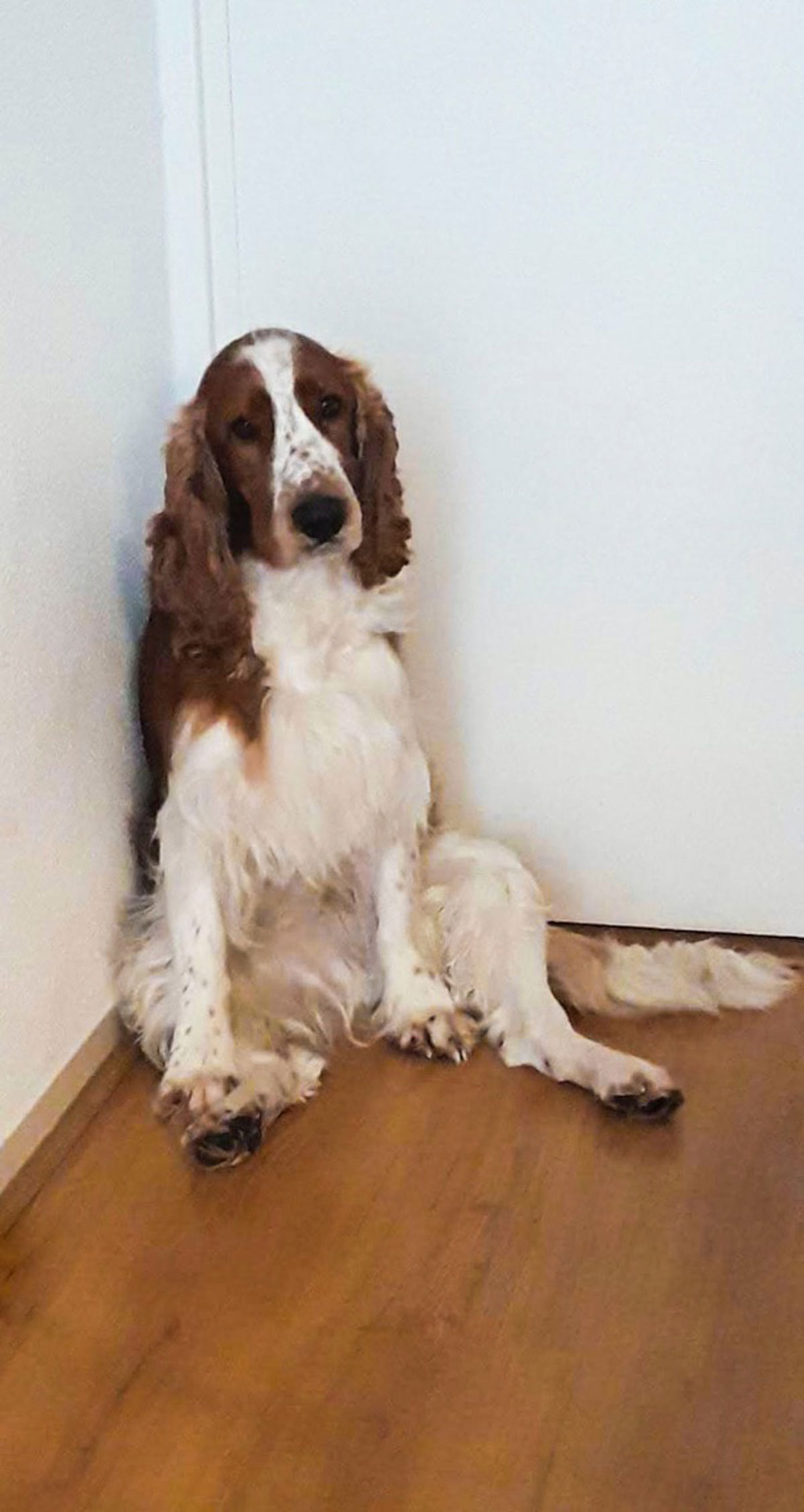 ↓ Louise Jans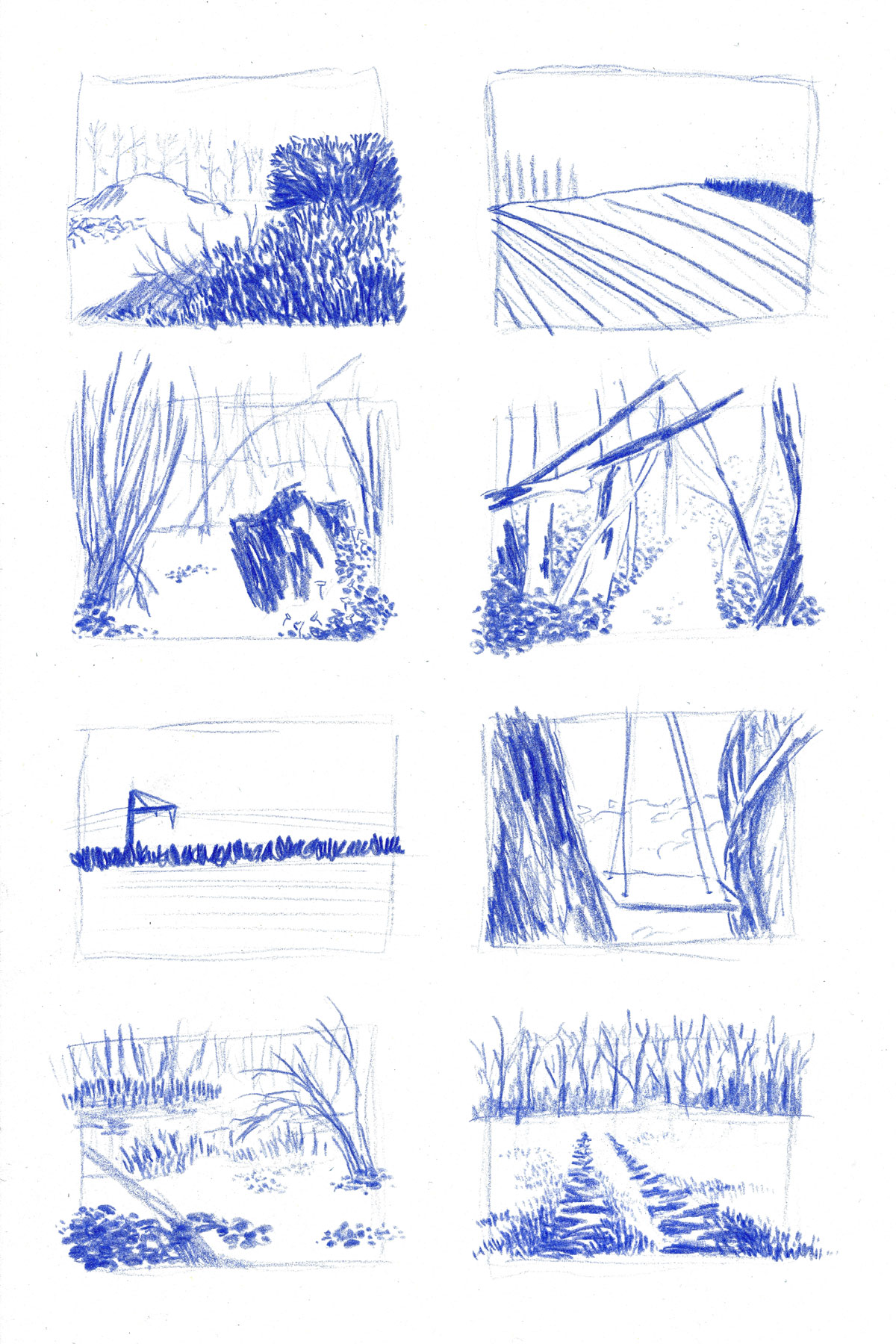 ↓ Jornick Pellizzari
De 28 stenen die het gat in mijn schoen heeft verzameld sinds de start van de lockdown
Maandag 30 maart 2020
↓ Elke Palmaerts: Sofie Palmaerts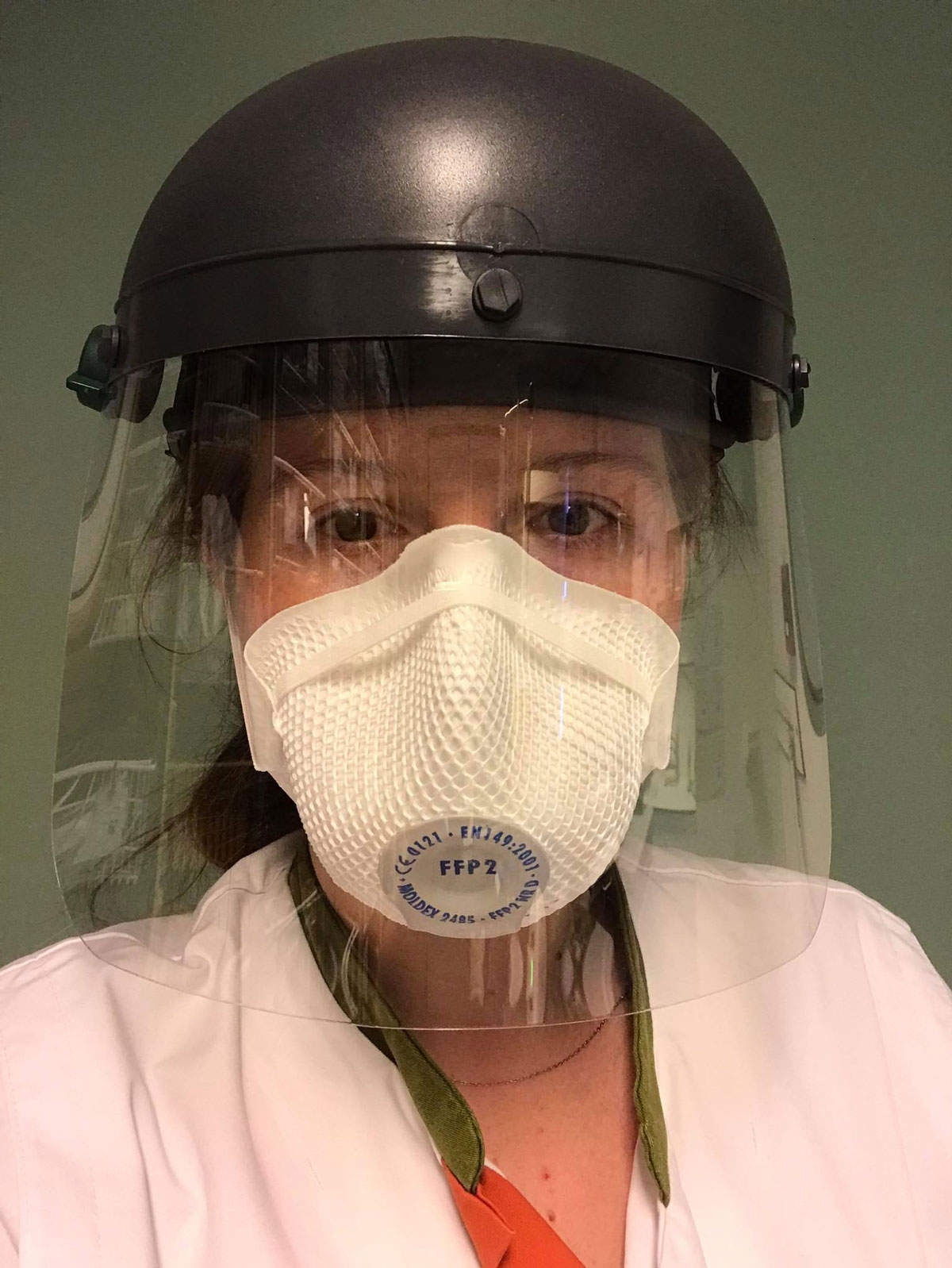 ↓ Veerle Klein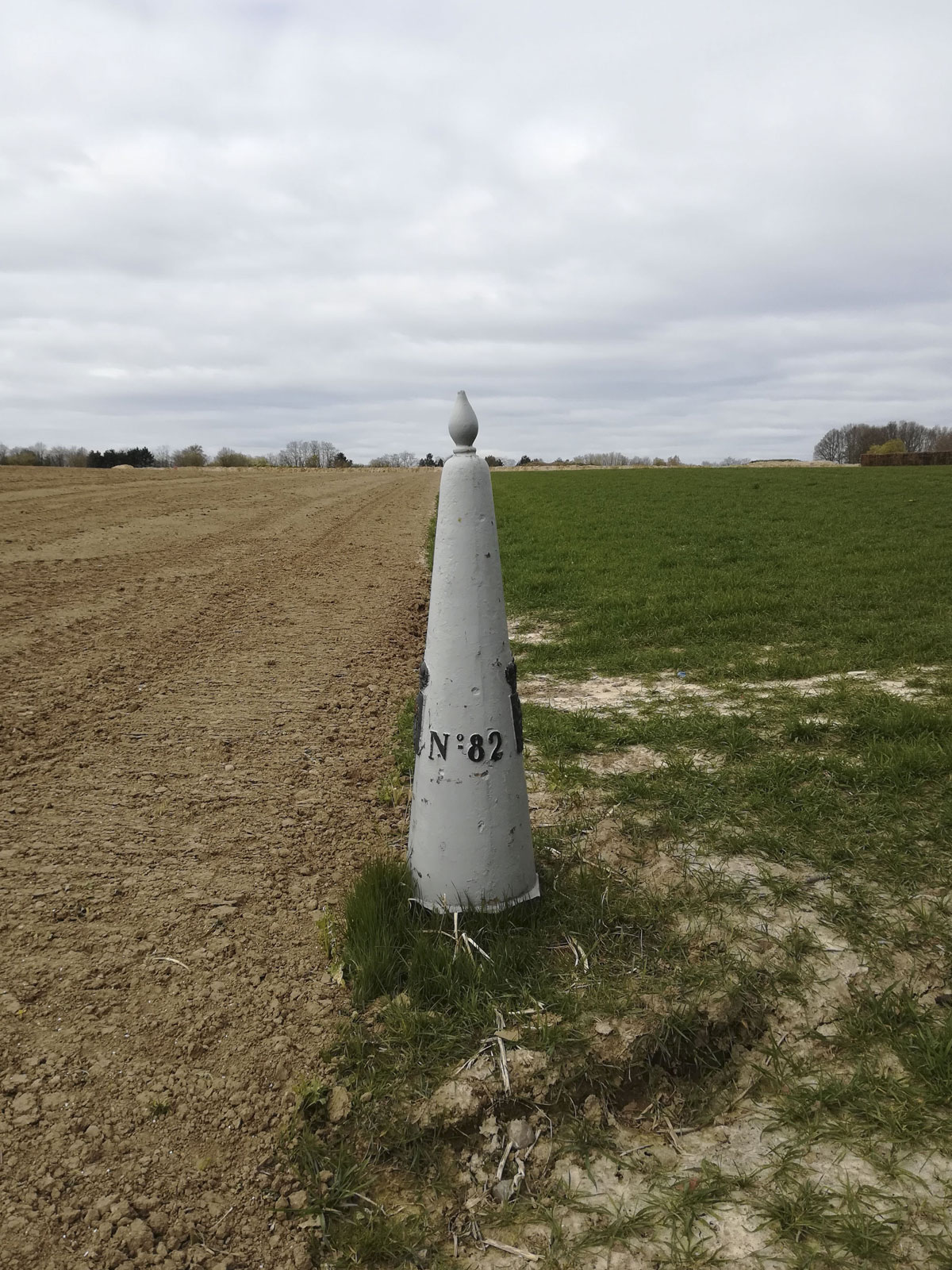 ↓ Louise Jans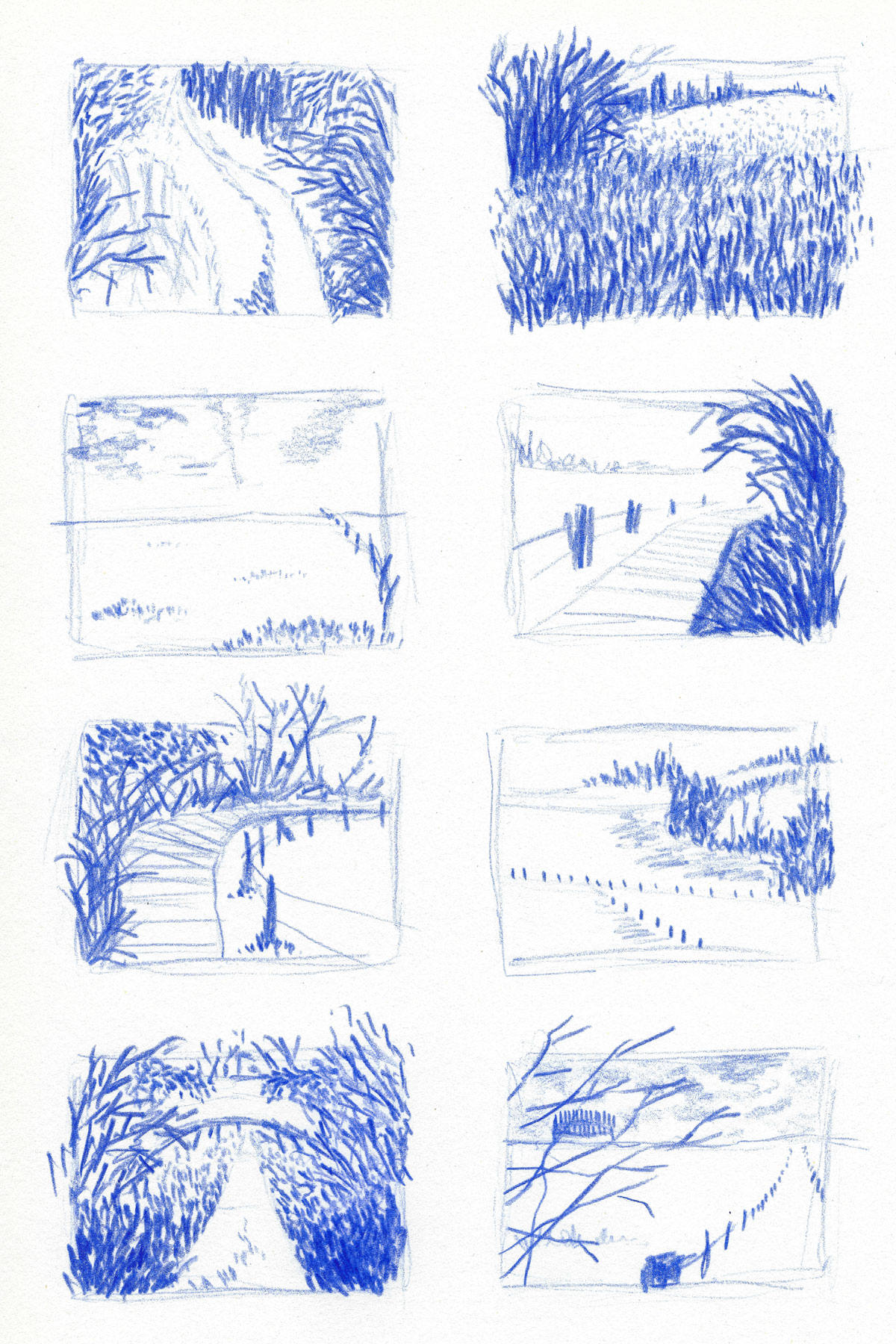 ↓ Paulien Bloemen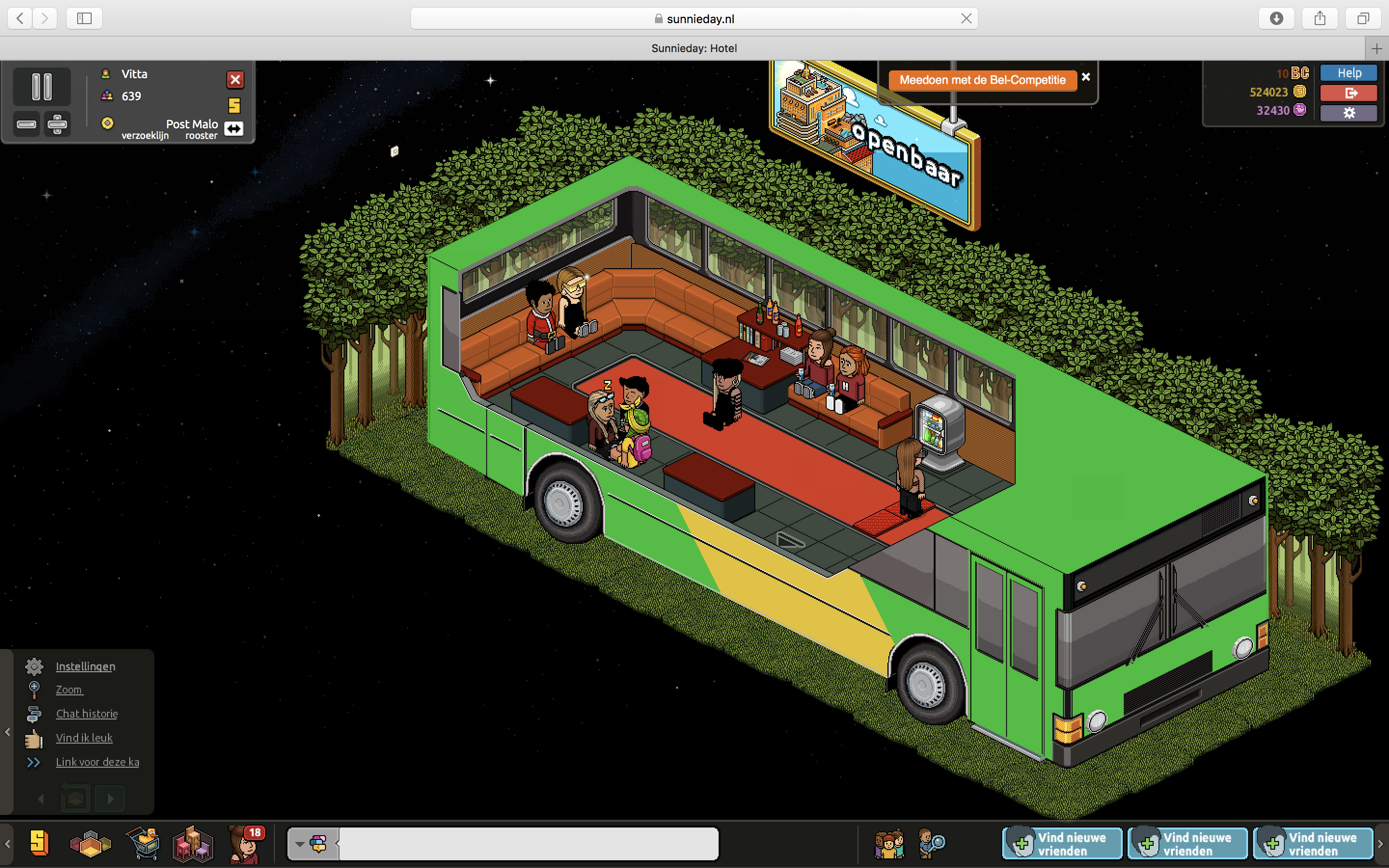 ↓ Ekatériné Lortkipanidze
2019: DIY (Do It Yourself) 2020: YHTDIY (You Have To Do It Yourself)
Zondag 29 maart 2020
↓ Céline Mannens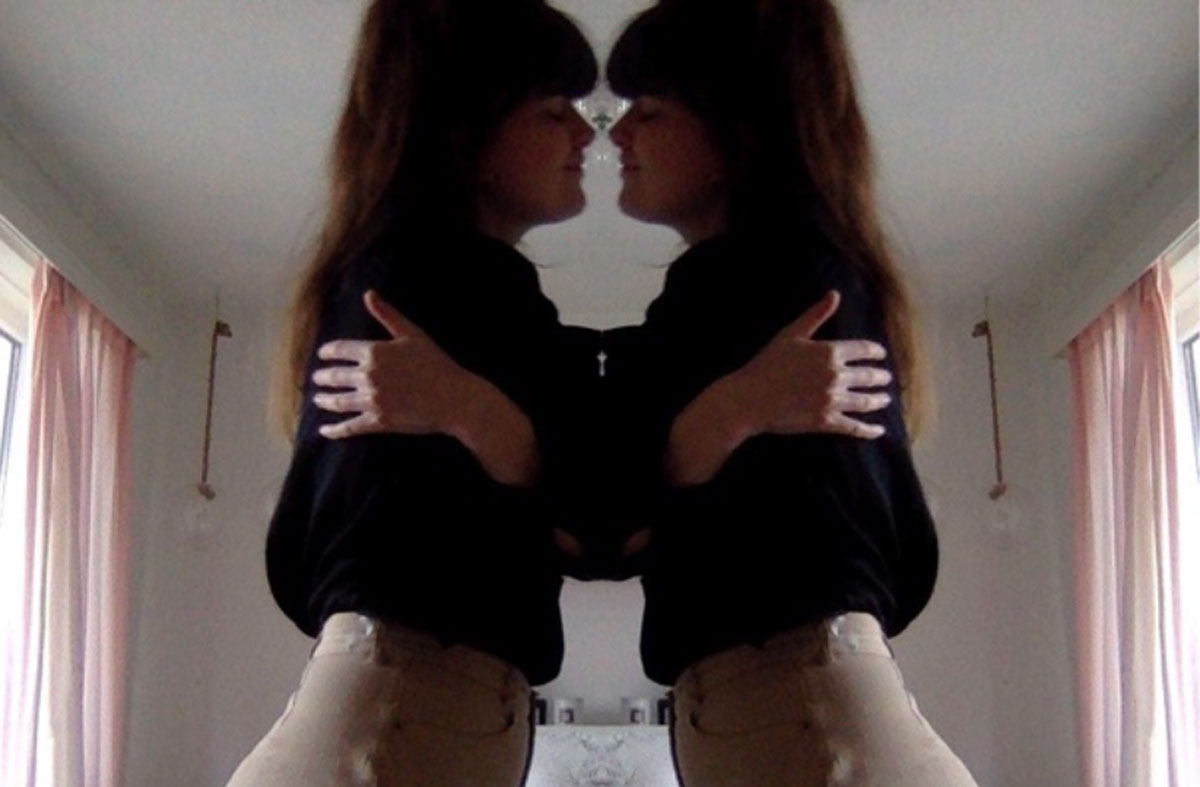 ↓ Igor Cleeren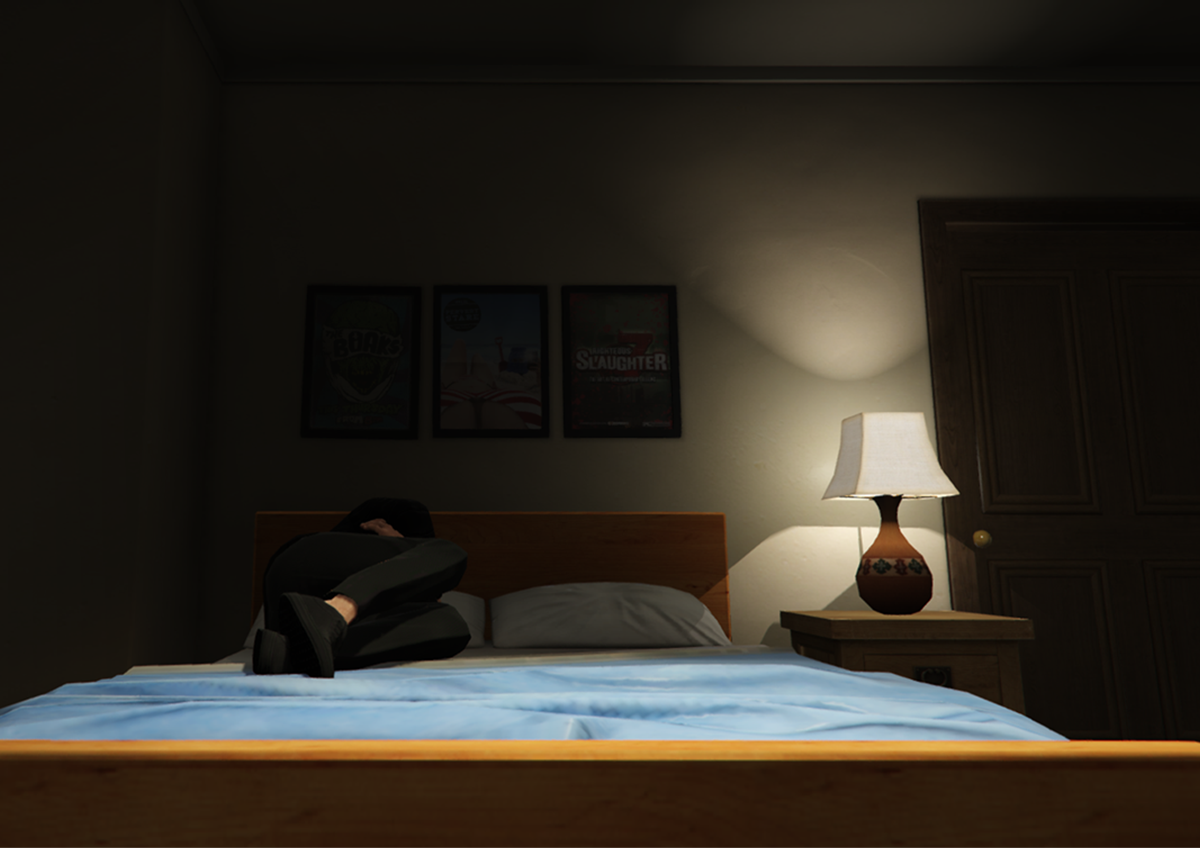 ↓ Anouk Meirens
Zaterdag 28 maart 2020
↓ Eline Swennen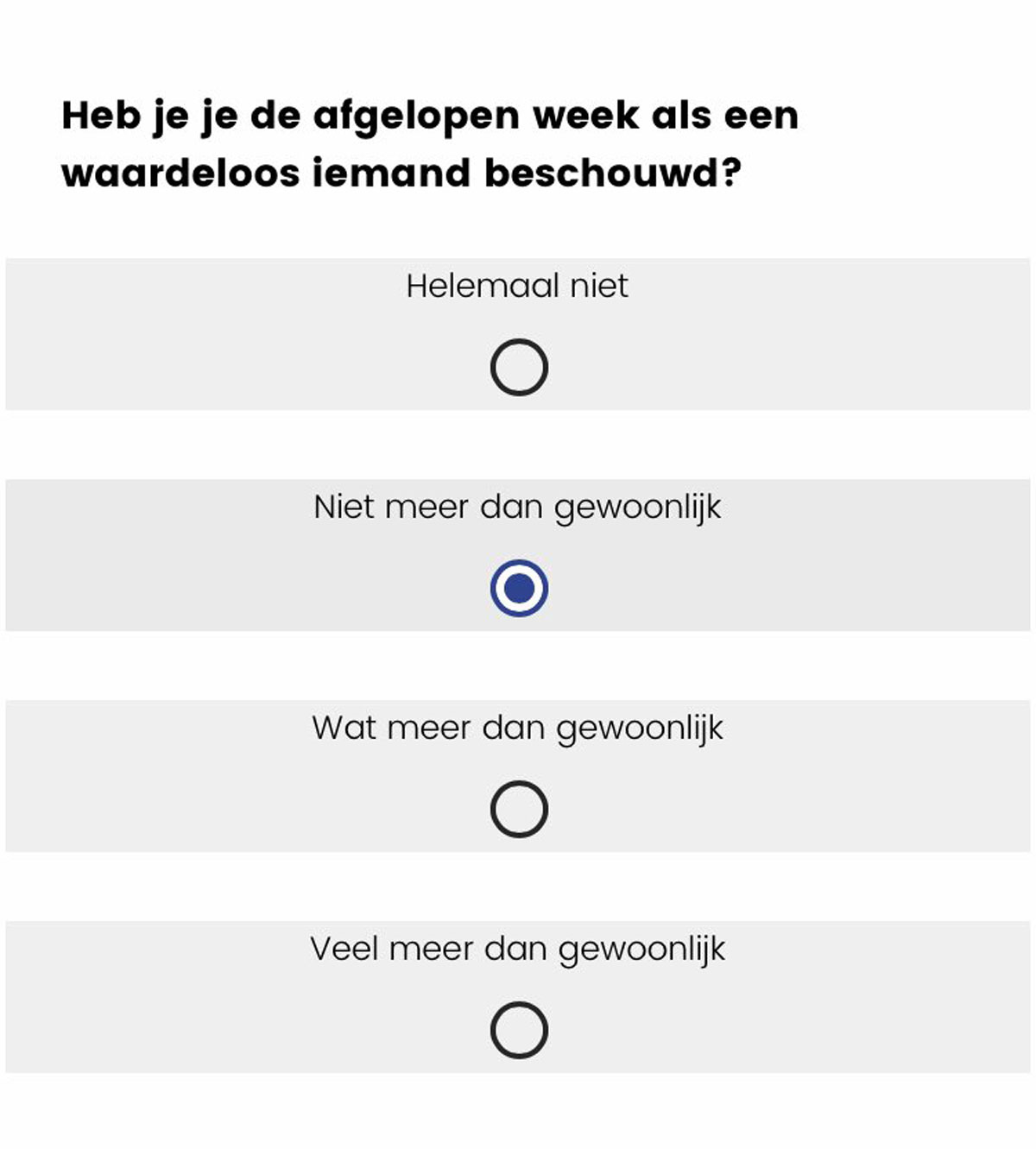 ↓ Julie Geudens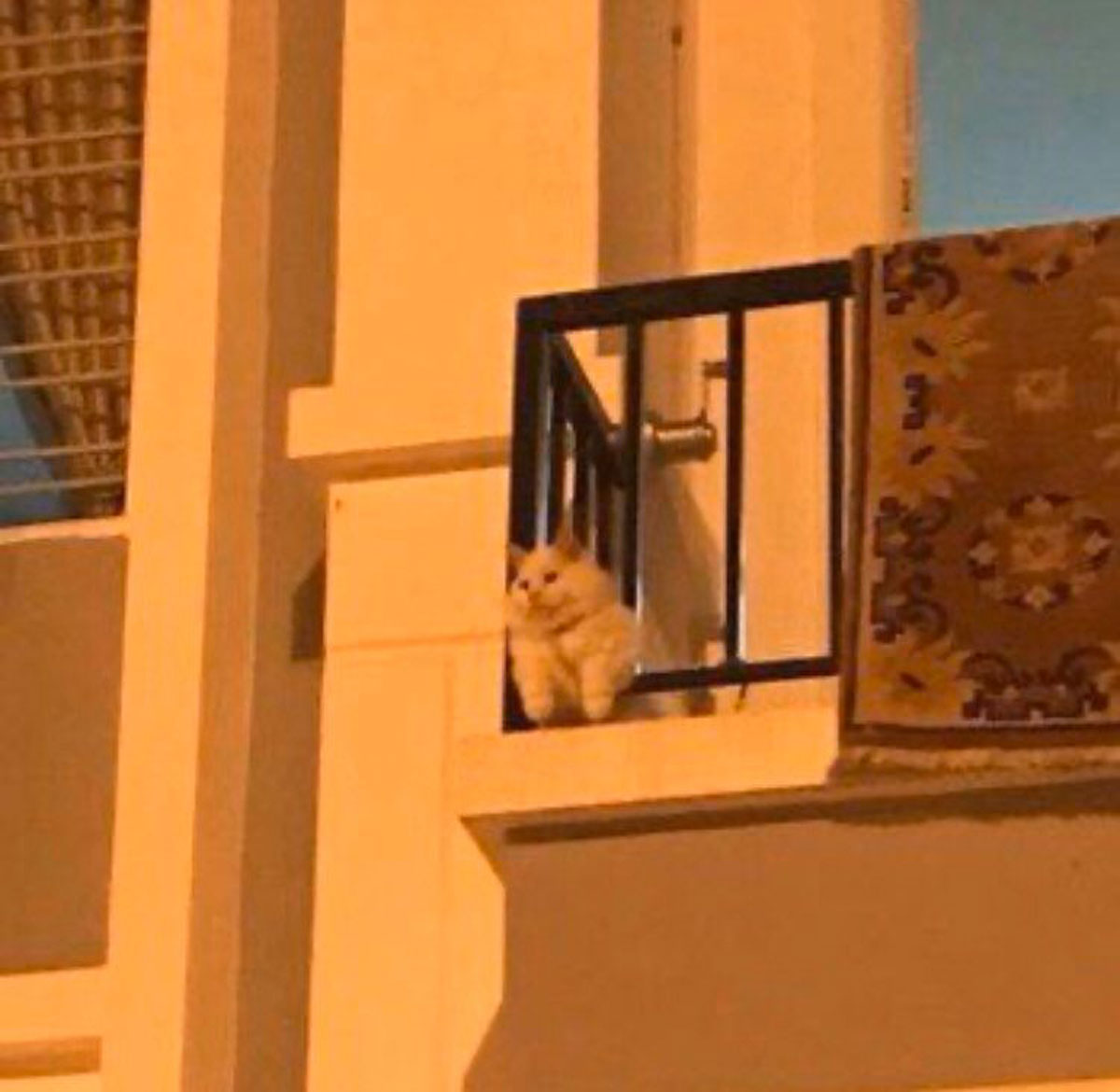 ↓ Lisa Schelkens
Zet de juiste naam bij deze natuurverschijnselen.
Datura Stramonium (Doornappel) — Liquidambar Styraciflua (Amberboom) — Aesculus (Paardenkastanje) — Allium (Sierui) — Castanea Sativa (Tamme Kastanje) — Covid-19 — Echinocactus Grusonii (Bolcactus) — Carduus (Distel) — Platanus Acerifolia (Plataan)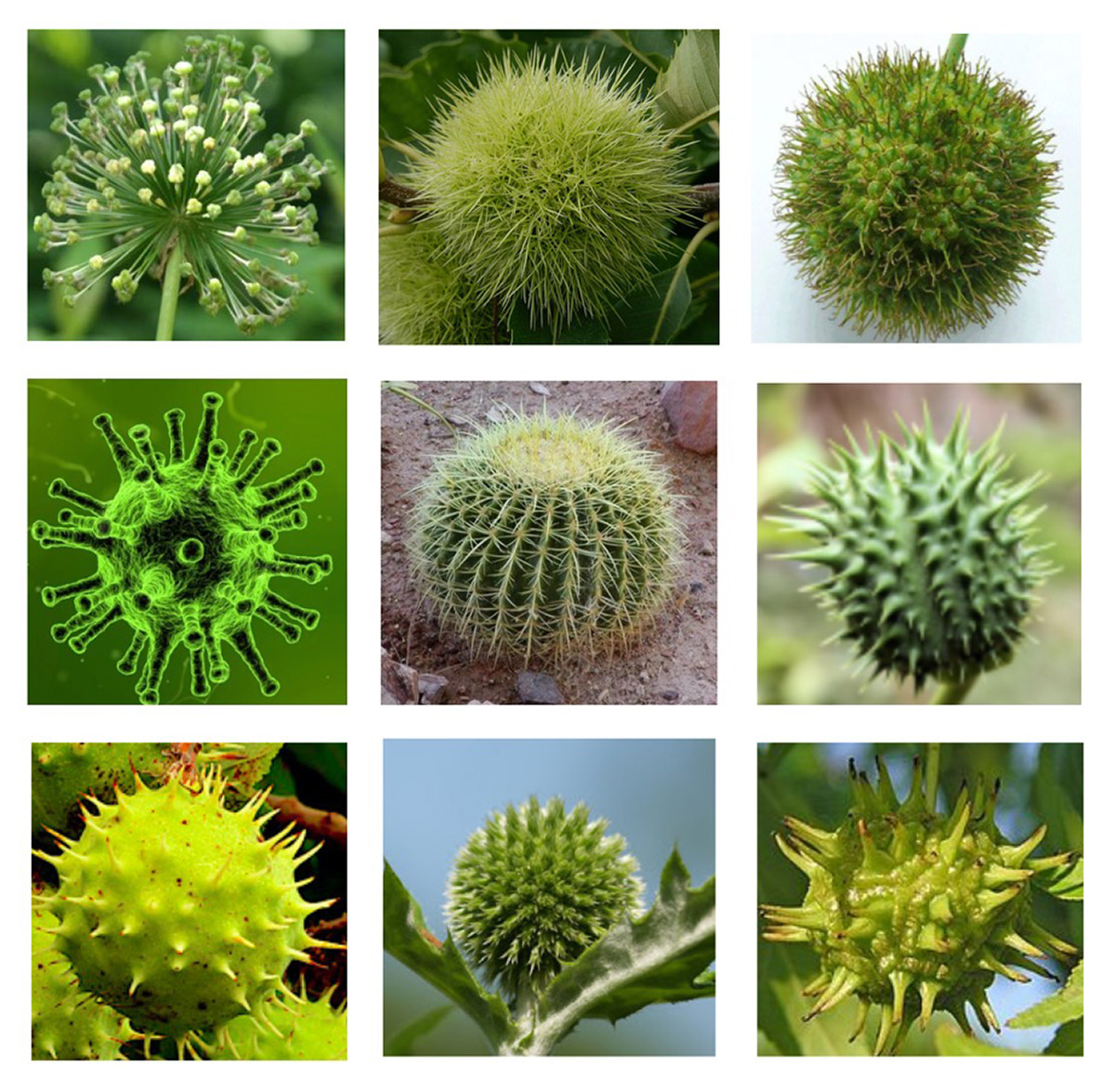 ↓ Louise Jans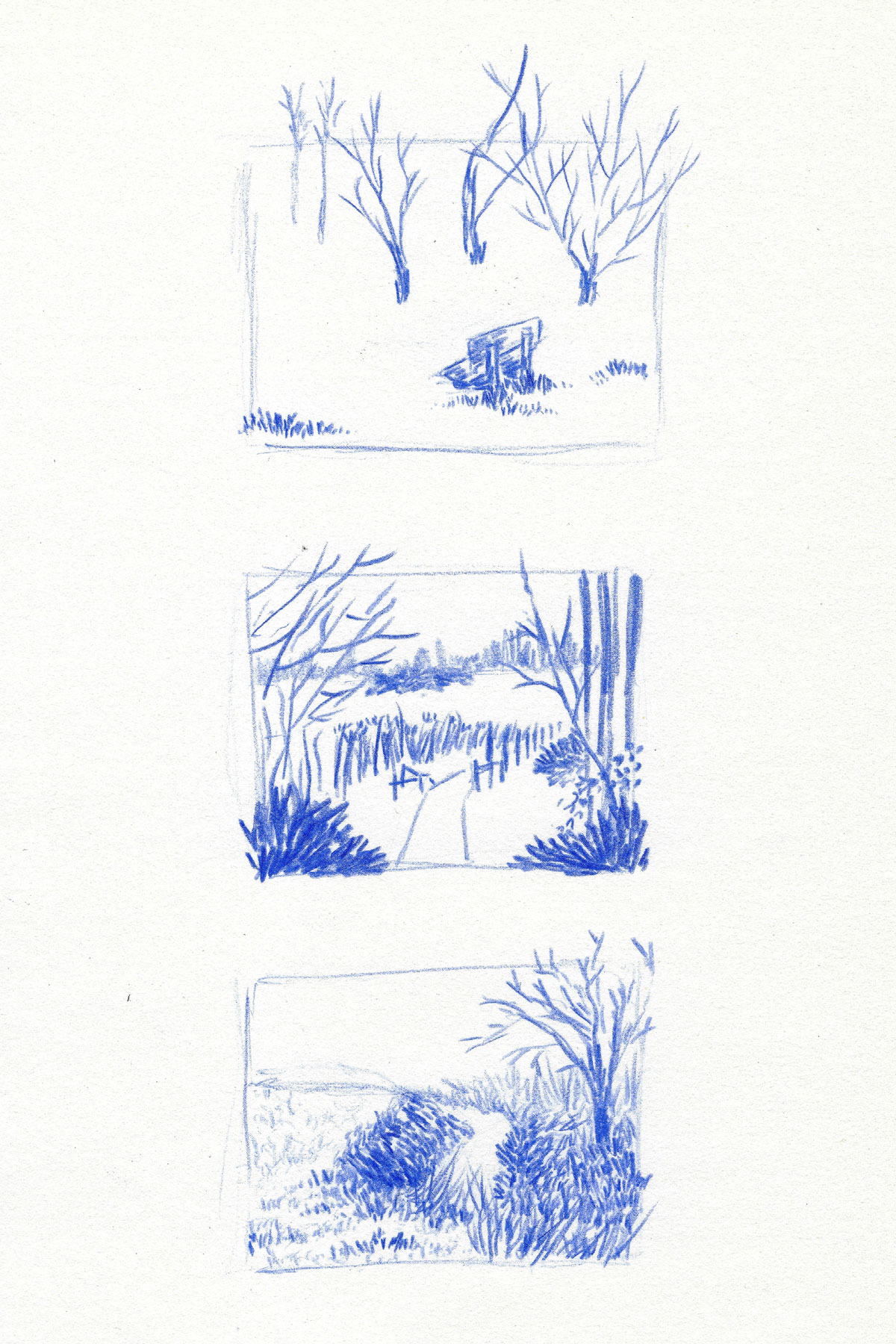 ↓ Elke Palmaerts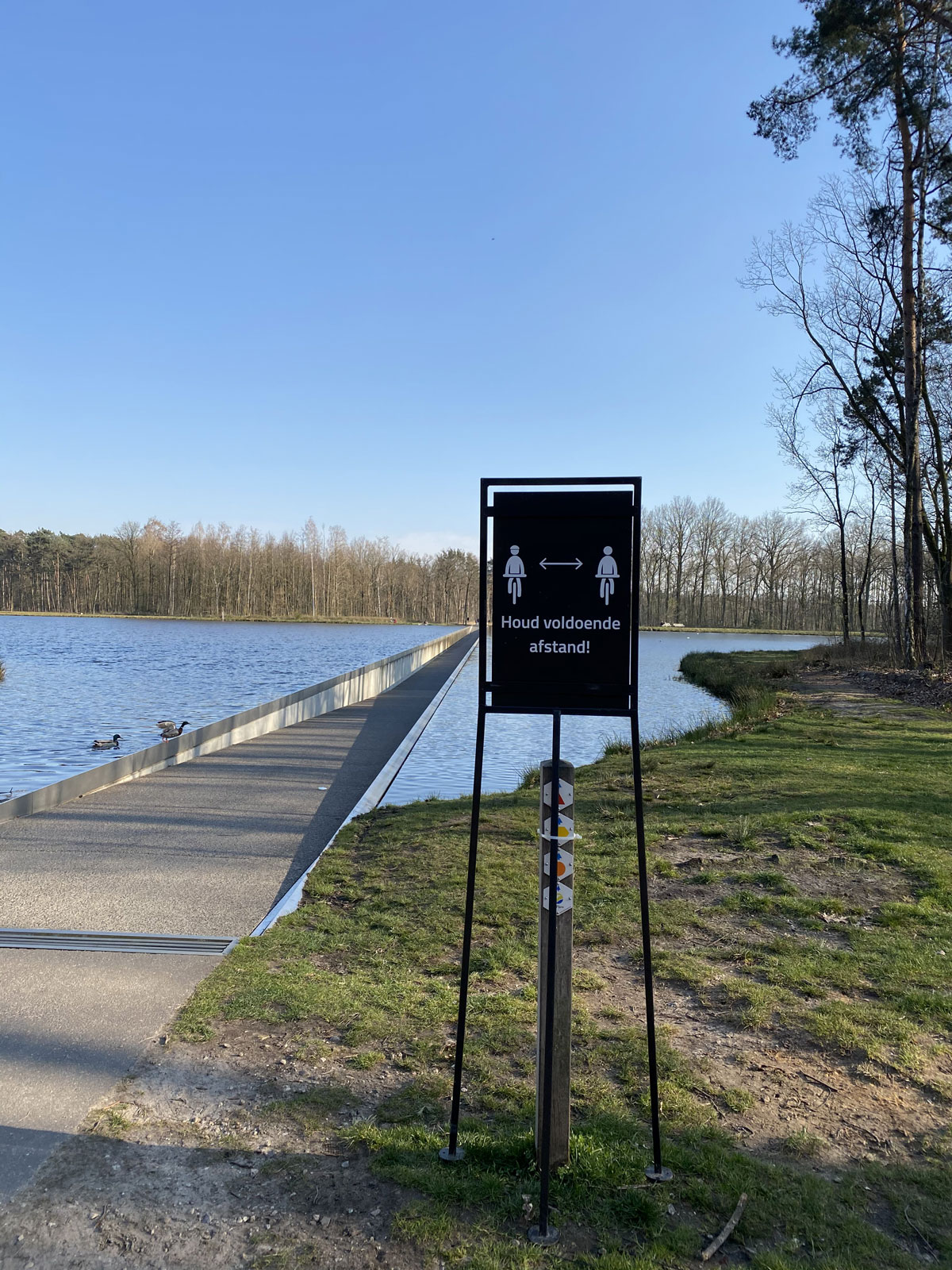 ↓ Gert Duquene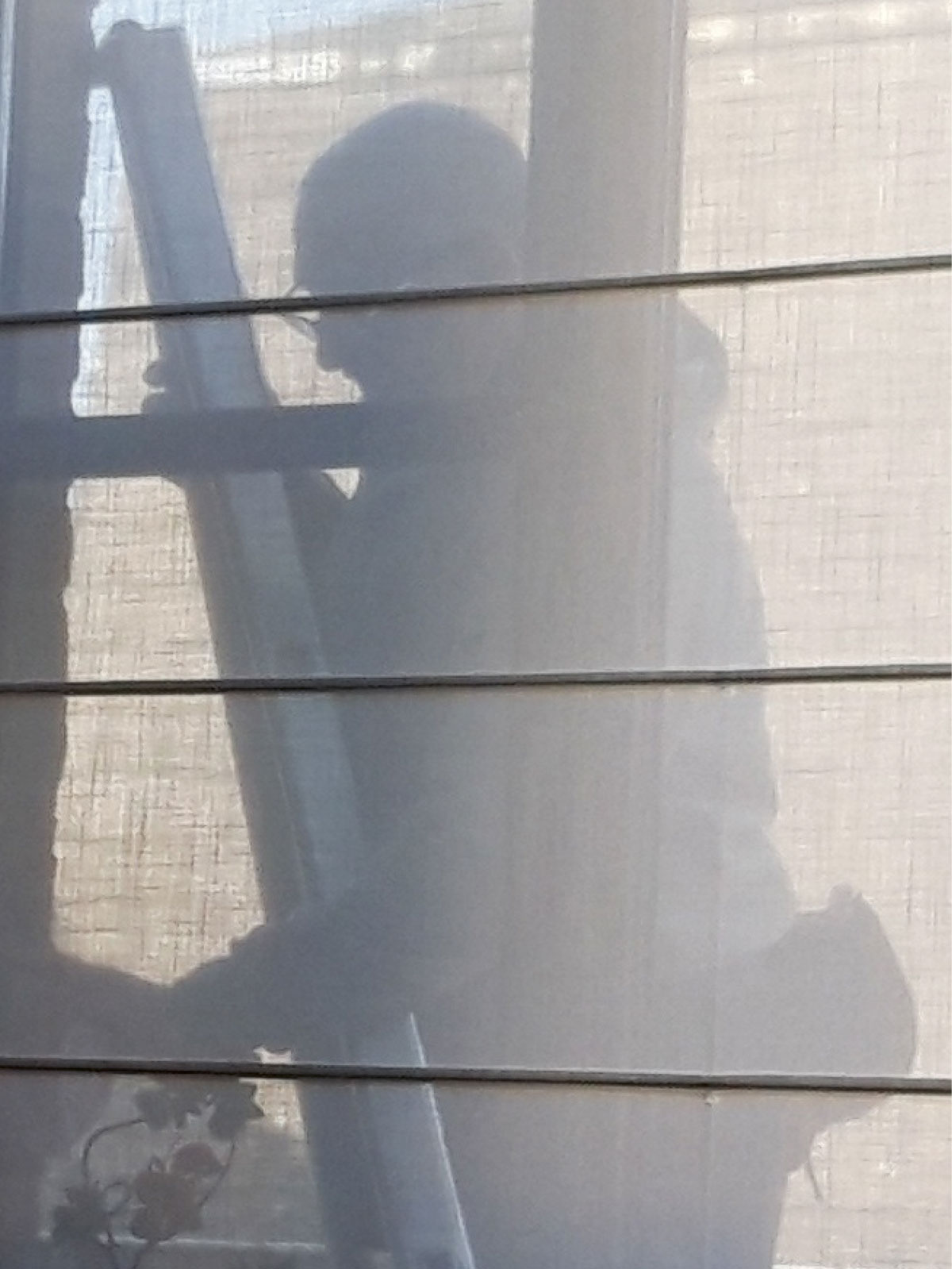 Vrijdag 27 maart 2020
↓ Aleksandra Flammia
Droevig Moe Bang Gefrustreerd Verward Machteloos … Zoveel emoties De ene krachtiger dan de andere Geen schouder om op uit te huilen Alleen een anderhalve meter van leegte Een kus uit de verte Een virtuele knuffel Een enkele blik Dat is waar je het mee moet doen Een man in een bed Nee, een geraamte met een velletje huid eromheen Uitgeholde kassen met gesloten ogen Geen weg meer terug Een slaap waar je steeds moeilijker uit geraakt We weten het Het heeft je te pakken 83 jaar oud Een heel leven vol herinneringen Maar 2 weken was genoeg Nu is het wachten Hoelang nog? 1 uur, 2 uur, 1 dag, 2 dagen? Ik zie je nog steeds lachen De wereld lag aan je voeten Je liefde voor sport eindeloos Net als het najagen van je dromen Ouderdom hield jou niet tegen Die maakte je net sterker Je was niet te stoppen Je was niet perfect Je was jezelf Slaapwel opa Ik hou van je
↓ Louise Jans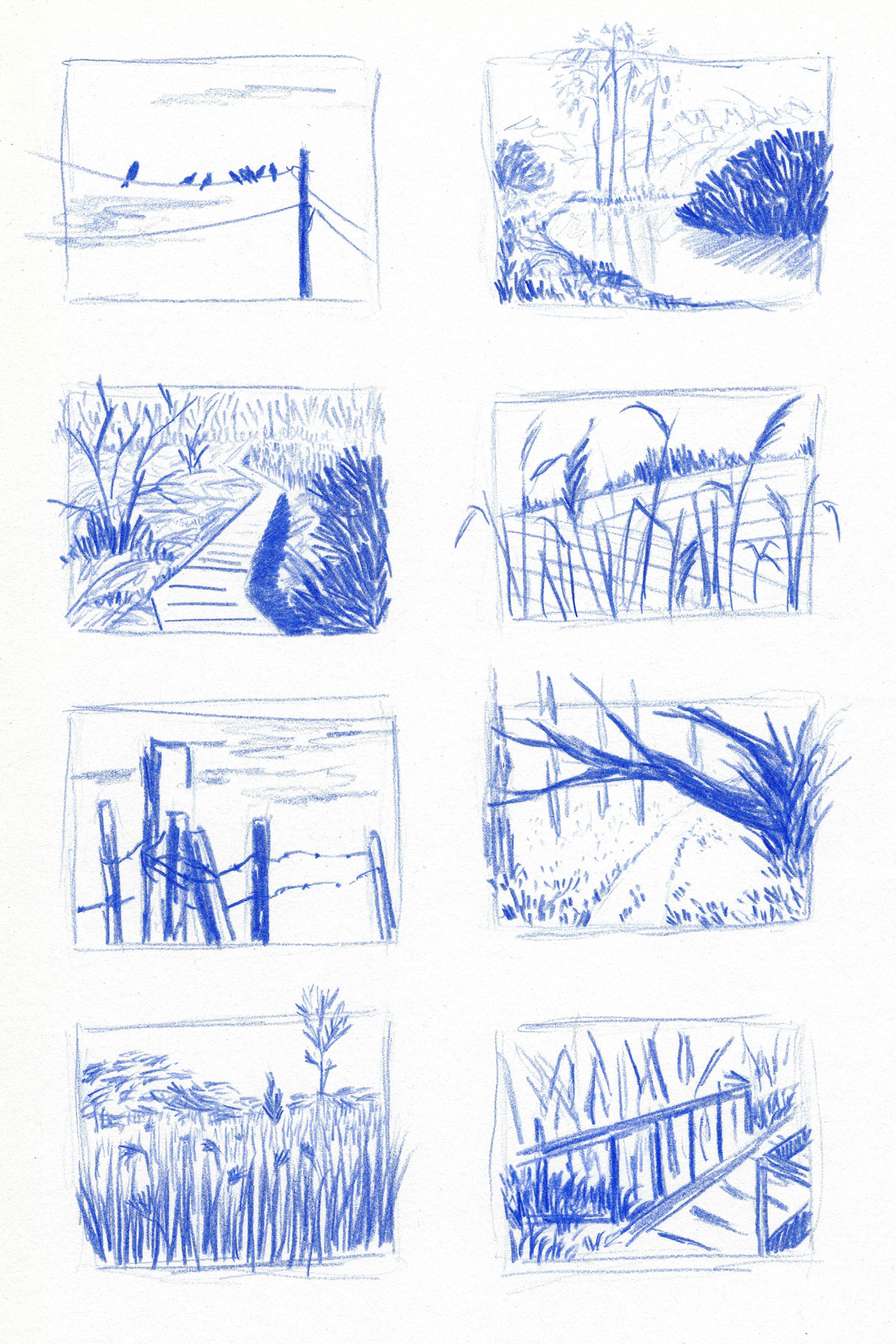 Donderdag 26 maart 2020
↓ Veerle Klein
Ch-ch-ch-ch-changes Turn and face the strange Ch-ch-changes Wake up, you sleepy head Put on some clothes, shake up your bed Look out my window, what do I see All the nightmares came today And it looks as though they're here to stay Fear is in your head, only in your head So forget your head and you'll be free The writing's on the wall While troubles are rising, we'd rather be scared Together than alone Leave my shoes and door unlocked I might just slip away Pale blinds drawn all day Nothing to do, nothing to say Blue, blue Drifting into my solitude, over my head Don't you wonder sometimes Is there life on Mars?
↓ Naomi Maquiese / Lieven Van Speybroeck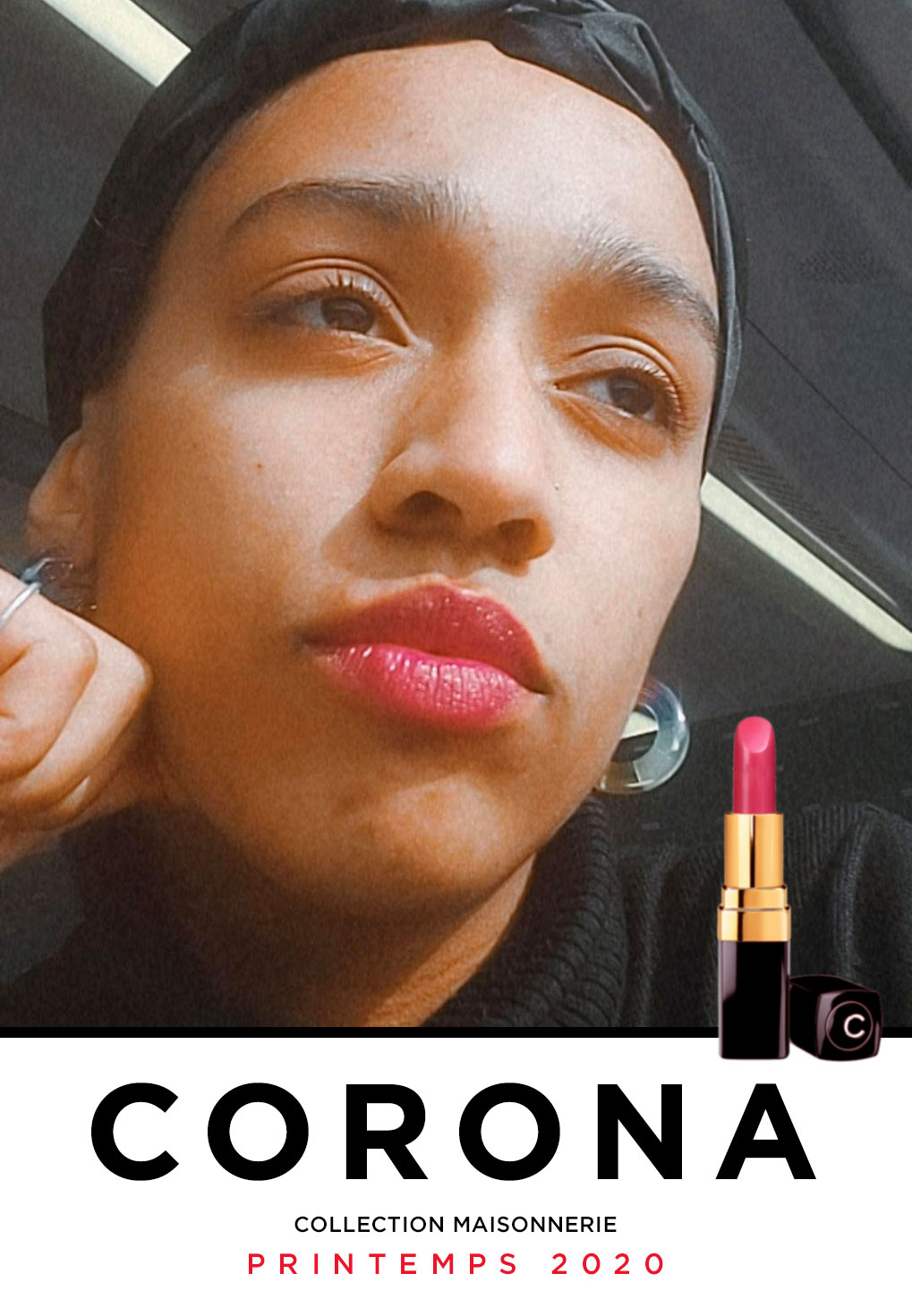 ↓ Emile D'Haene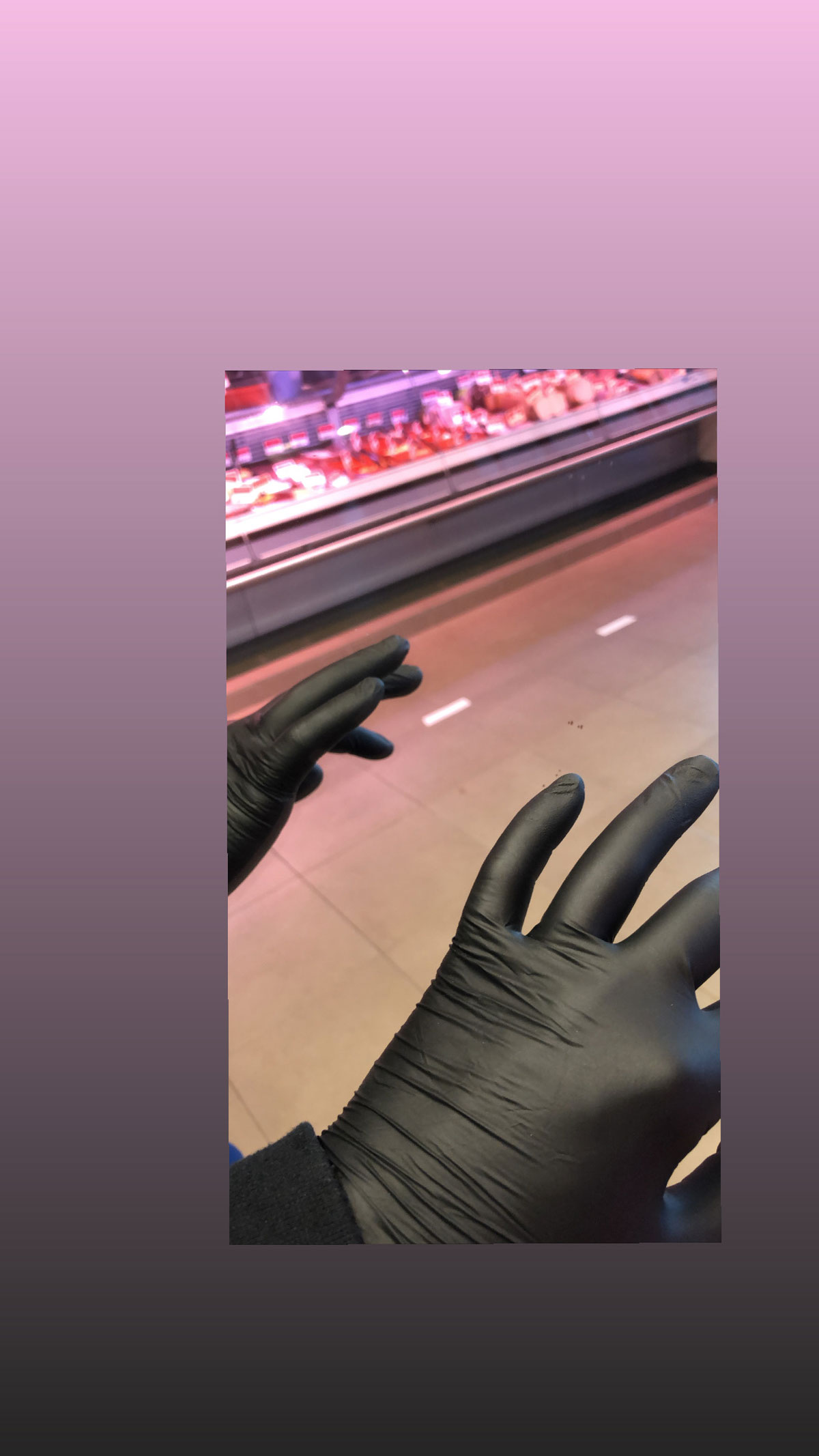 ↓ Julie Geudens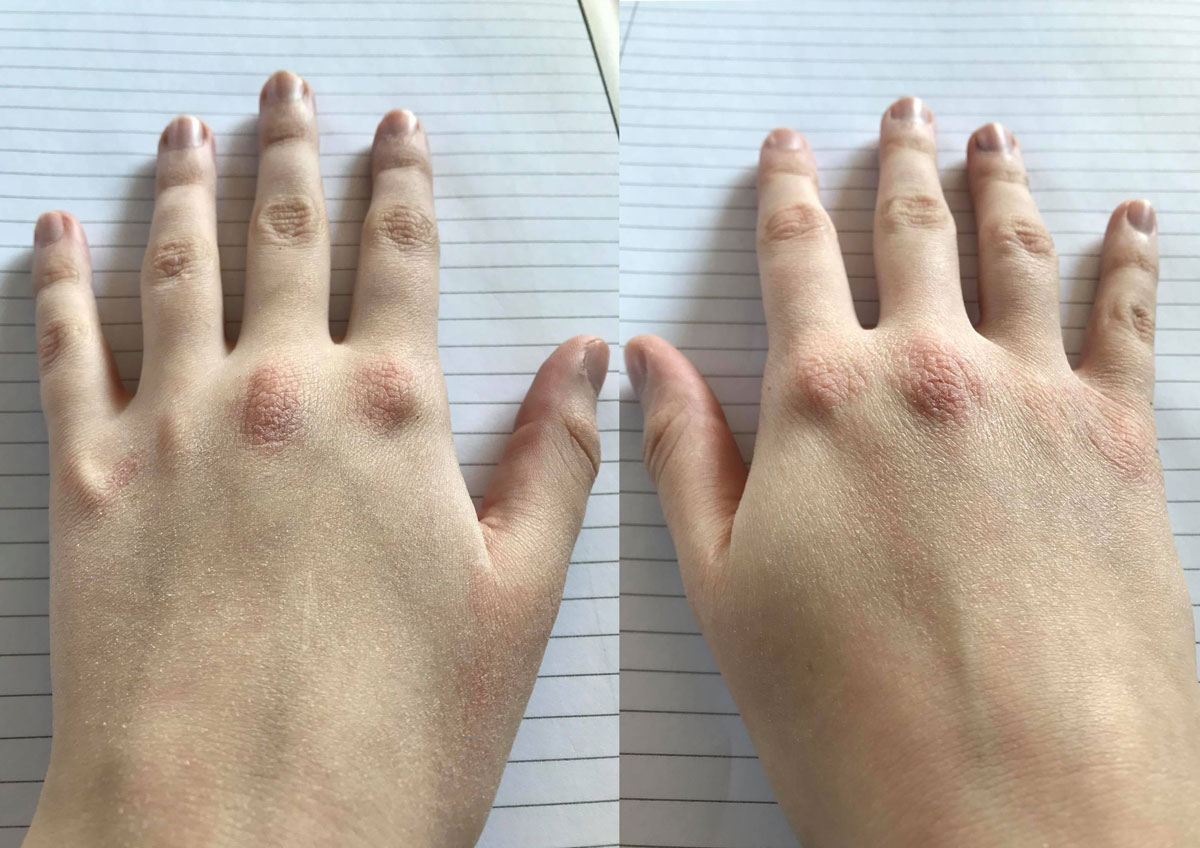 ↓ Kayra Rommen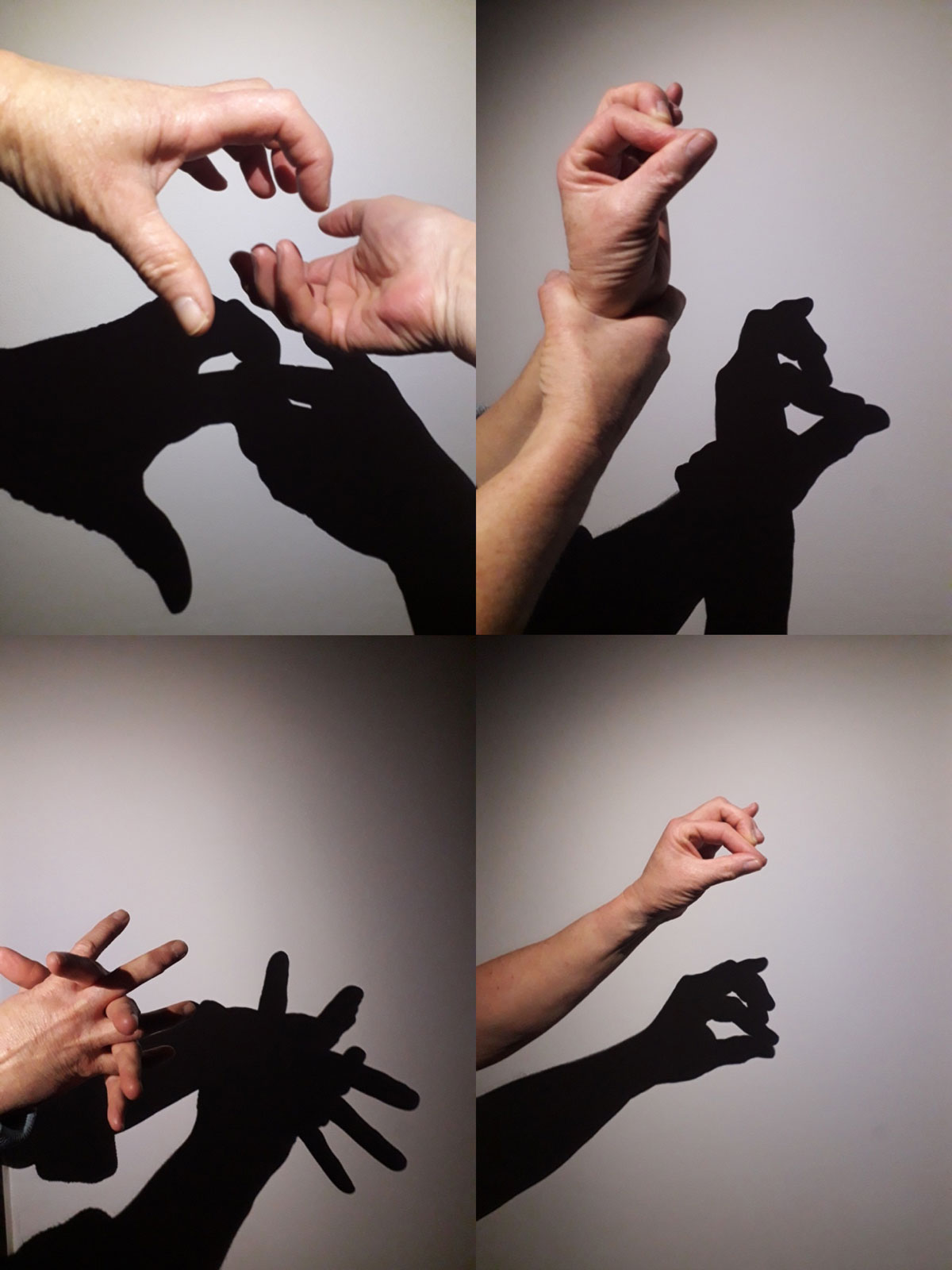 ↓ Igor Cleeren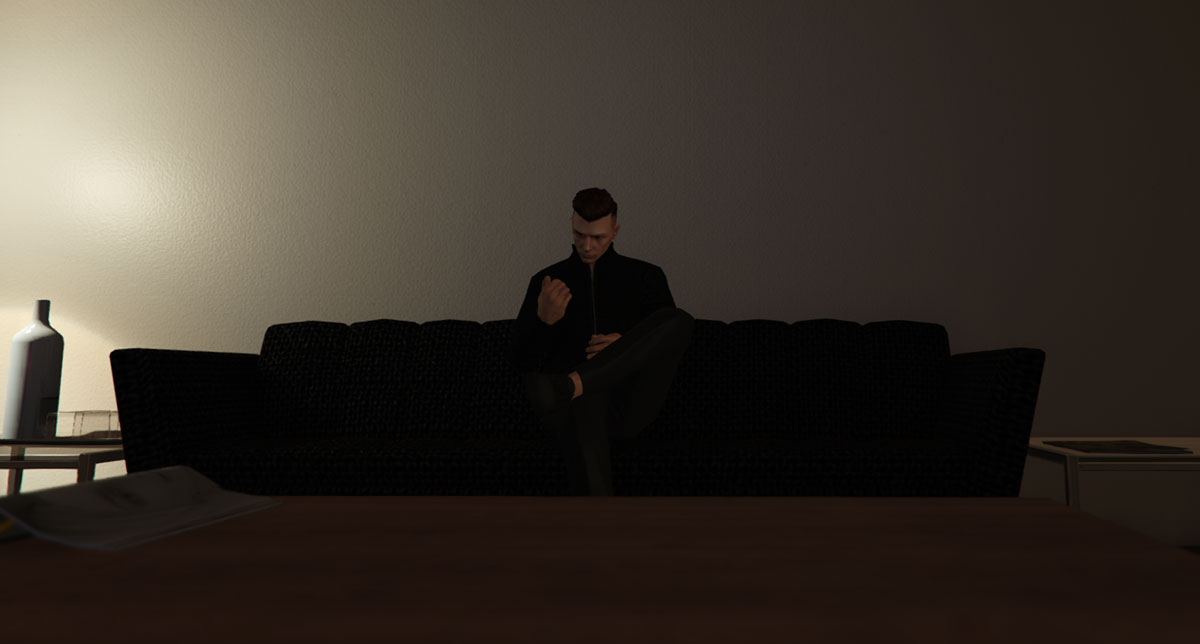 We are about to put the Darwinism back in Social Darwinism, and brother, it is gonna be fun.


– Lester, Grand Theft Auto V
↓ Lara Dheedene
De oceaan warmt 40 procent sneller op dan eerder werd voorspeld, gevolg: zuurstof zeewater vermindert, koraal verbleekt en dieren sterven uit. De sprinkhanenplaag in Oost-Afrika zal veel geld en levens kosten. De 22 rijkste mannen ter wereld zijn rijker dan alle Afrikaanse vrouwen samen. In Australië zijn miljarden dieren gestorven en hangen miljarden roetdeeltjes in de lucht. 22,989 doden door het coronavirus. De wereld is moe. Alsook ik.
↓ Céline Mannens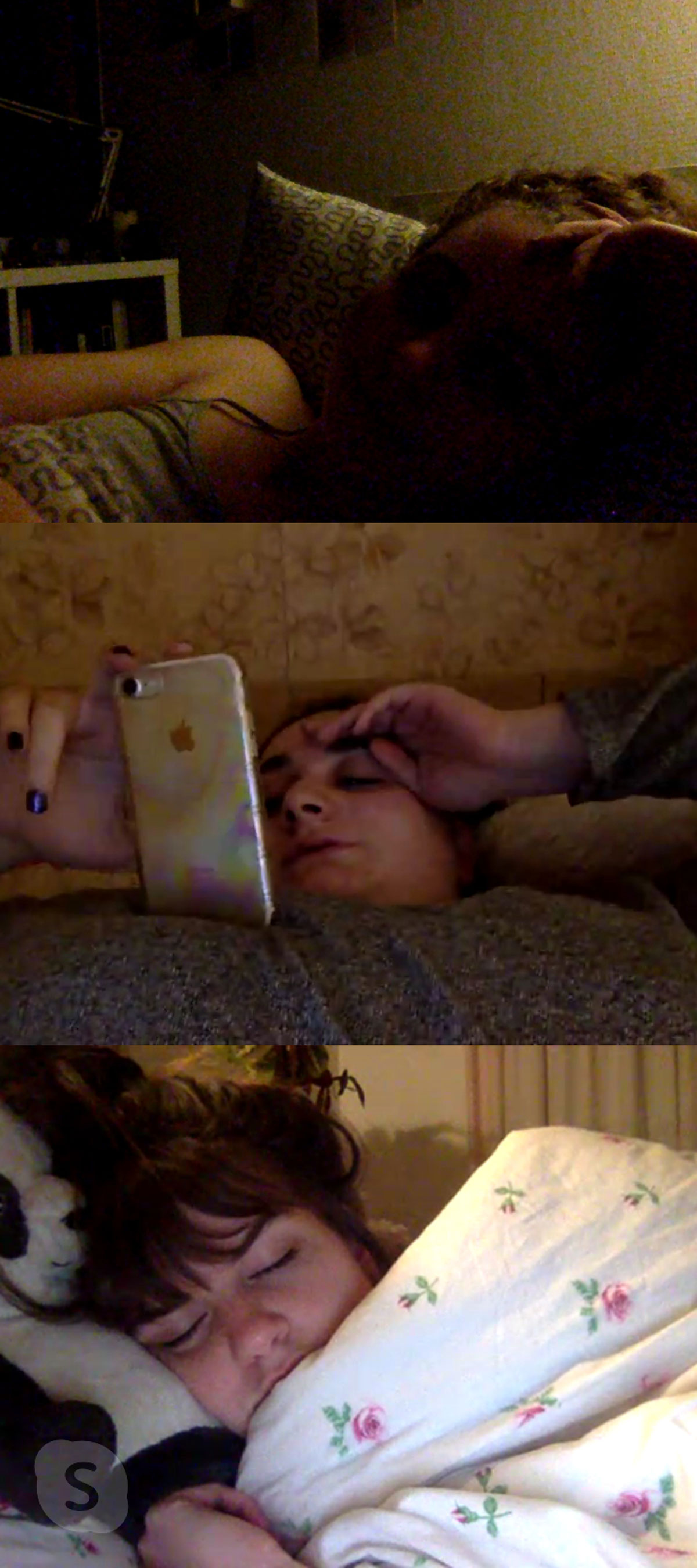 ↓ Jessy Cocuzza
Dag 9 van de quarantaine. De ergernis wordt steeds groter en groter bij me. Ik snap dat er wat ergs aan de hand is en dat er maatregelen getroffen moeten worden, maar er klopt gewoon iets niet. Ik zie steeds meer leugens, steeds meer inconsequenties. Een virus… daar bestaat geen twijfel over! Maar is dit allemaal echt nodig? Ik erger me aan het feit dat ze - wie is dat ook? - mij kunnen opleggen om binnen te blijven. "De maatschappij" legt duizenden regels op om mensen in toom te houden, om ORDE te bewaren.
Tegelijk gaat mijn mentale gezondheid zwaar achteruit en ik ben zeker dat ik niet de enige ben die dit zo ervaart. En intussen blijven de mensen maar online zeiken over hun kleinste beslommeringen. Ik denk, ik denk voortdurend… En hoe meer ik denk, hoe meer ik besef dat ik hier niet hoor. De mensen rondom me lijken zich tevreden te stellen, maar waarom kan ik dat niet? Waarom denk ik na over waarom ik hier eigenlijk ben? Dat maakt alles zoveel moeilijker. Ik zit hier thuis opgesloten, met een grote drang naar menselijk contact. Maar het is alleen maar ik, mezelf en mijn gedachten. Het enige wat ik nog weet is dat ik eigenlijk niks meer weet.
↓ Ekatériné Lortkipanidze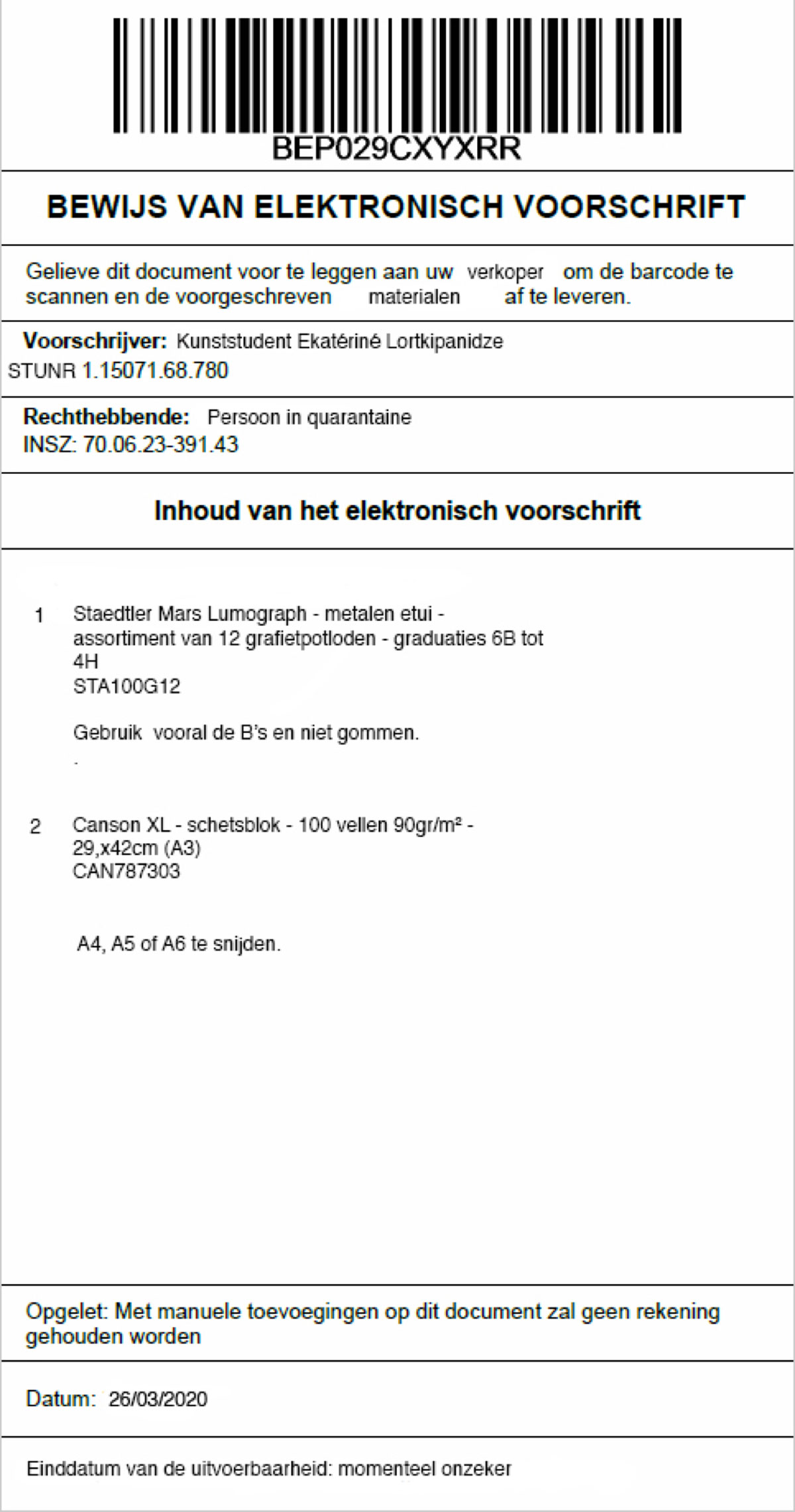 ↓ Frauke Coune
Wandel met de hond Kom een vrouw tegen Staat een beertje achter haar raam Zegt dat het triestig is Dat ze niemand ziet Wandel verder Hond snuffelt aan iets Twee mensen halen in Bekijken mij lang Zeg 'hallo' Zeggen pas na een paar meter 'hallo' Wandel verder Vrouw ziet me aankomen Gaat snel naar binnen Slaat resoluut deur dicht Steek een paar straten over Kom een vrouw en kind tegen Reageren enthousiast op de hond Wandel verder Kom niemand meer tegen Ben thuis
↓ Louise Jans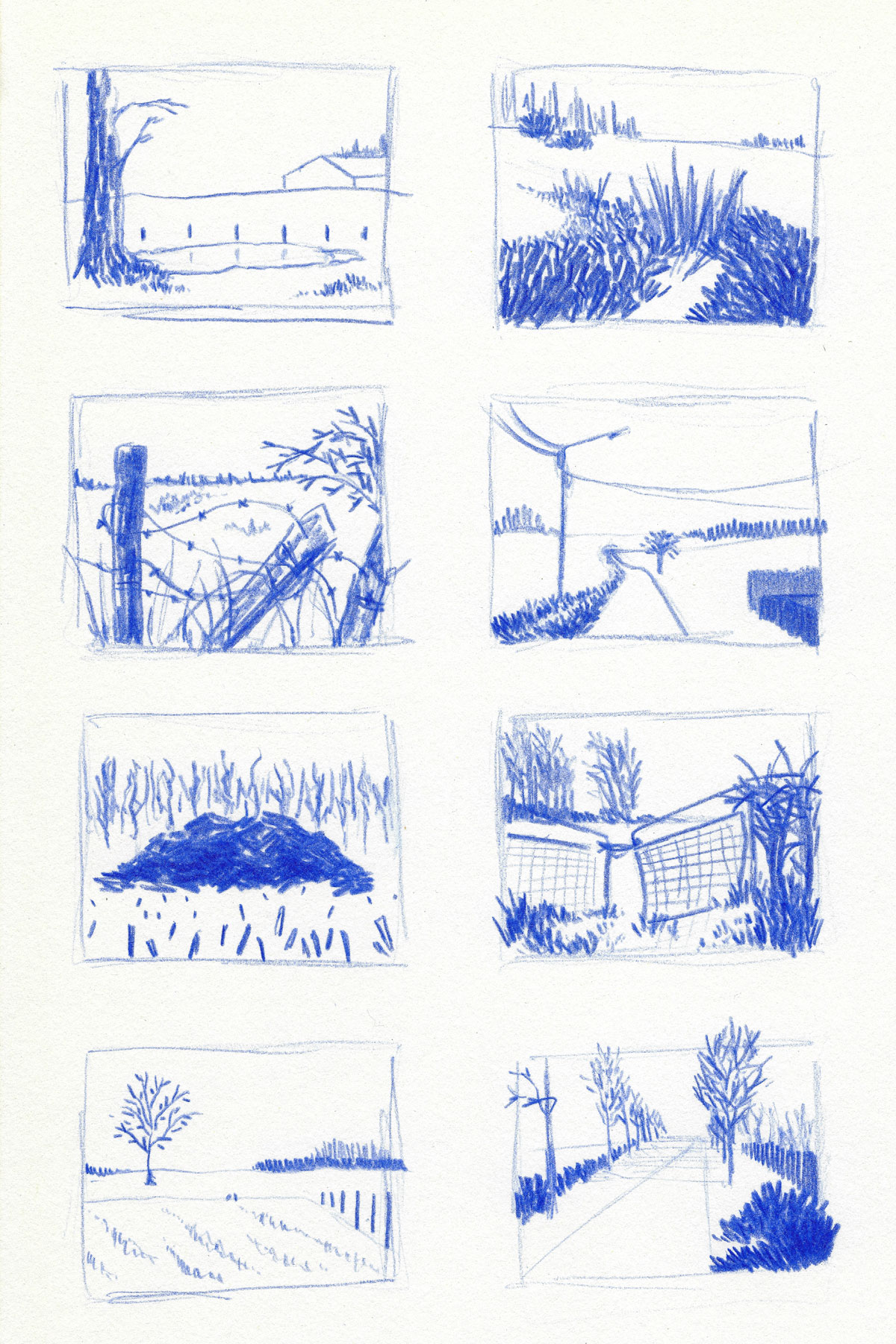 ↓ Liselot Smolders: What's happening?
Dag negen van de lockdown en nog nooit heb ik zoveel mensen buiten zien komen als in de afgelopen week. Begrijp me niet verkeerd, doorgaans worden de regels wel nageleefd. Zo zie je voornamelijk gezinnen of groepjes van maximum twee personen, met uitzondering natuurlijk van een aantal idioten die HELEMAAL NIET luisteren en gewoon hun zin doen.
Alleszins, twee dingen vallen enorm op. Ten eerste, mensen doen nu veel, en echt veel meer met het gezin. Natuurlijk is de uitleg dat daar in normale tijden geen tijd voor is, maar het is toch frappant dat mensen plots wel graag gaan wandelen met de kids en dat in tijden dat het eigenlijk wordt afgeraden buiten te komen kinderen net wel buiten gaan spelen, terwijl ze op een normale woensdagnamiddag urenlang achter de Playstation zitten om duimoefeningen uit te voeren. De gezinsuitjes en het 24 uur op 24 samen zijn kan twee kanten uitgaan. Ofwel gaan rechters en advocaten in het najaar goed weten wat doen, ofwel gaan de ziekenhuizen weer vol liggen, dan niet met half dode, maar met half levende wezens.
Ten tweede valt op dat mensen plots massaal gaan sporten, en dan vooral lopen. Wielertoeristen zijn er altijd wel te spotten als de zon een beetje schijnt, maar lopers? Niet echt. Dik, dun, klein, groot, licht, donker… mensen in alle maten en kleuren zie je hier plots ook rondlopen in het verre Ramsel, waar normaal nooit iets te beleven valt, afgezien dan van "DE potjèrkruiwagenkoers", die dit jaar helaas niet zal doorgaan. Maar goed, genoeg reclame voor het charmevolle Ramsel – al is het absoluut een goede vakantiebestemming voor deze zomer (er is zelfs een hotel met alpaca's). Alleszins, ik sta ervan te kijken hoeveel mensen plots kunnen lopen. Al tien jaar doe ik aan atletiek en al tien jaar zeggen mensen mij: "eikes". Maar nu, nu komt iedereen plots uit zijn luie zetel om die nieuwjaarsvoornemens die al vijf jaar dezelfde zijn eindelijk waar te maken. Zouden mensen dit ook volhouden na Corona? En wat met al die diëtisten? Wat als er binnenkort geen obesitas meer is? De kinesisten daarentegen gaan met veel te veel werk zitten.
In elk geval, ons hele economische systeem komt in de problemen. Want wat met al die werklozen nu? Wij zullen nog lang corona-belastingen mogen betalen, dat is zeker - en ik ben net 20.
↓ Lotte Vrancken

↓ Leroy Goorts
Ik word hier lockdown van.
Woensdag 25 maart 2020
↓ Gert Duquene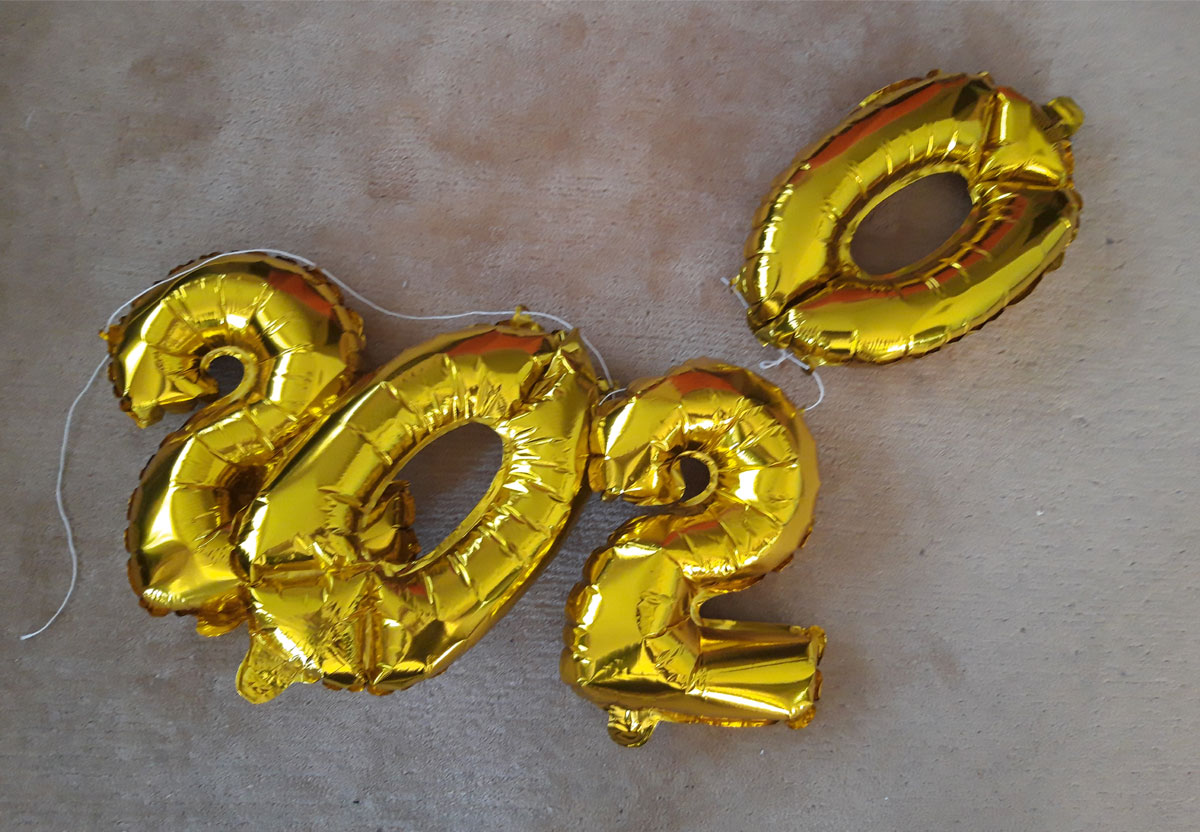 ↓ India Feller
Ik heb altijd gezegd dat ik voor mijn 55ste binnen wilde zijn,
maar zo letterlijk bedoelde ik het niet.
↓ Louise Jans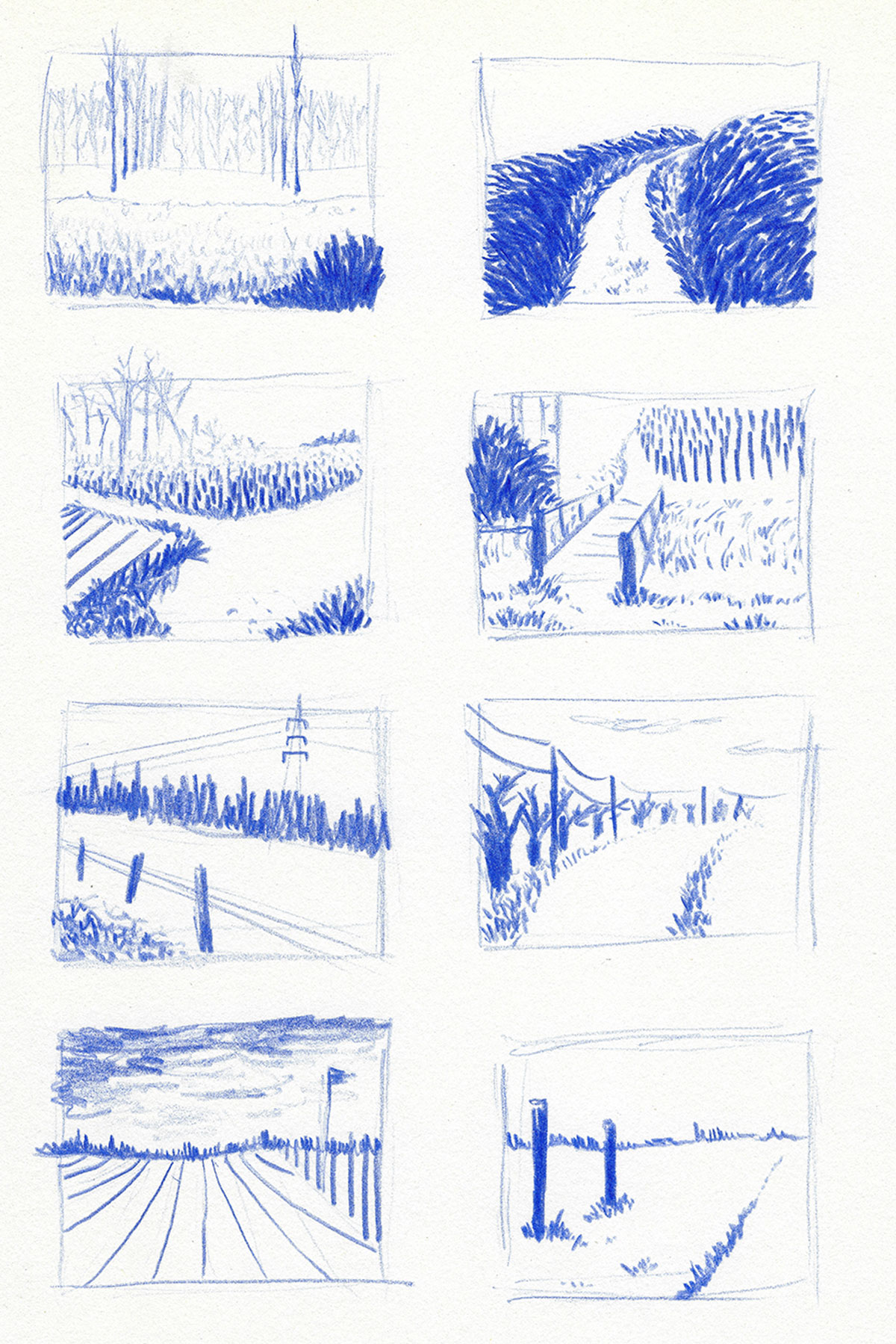 ↓ Anouk Deflem / Naomi Maquiese / Lieven Van Speybroeck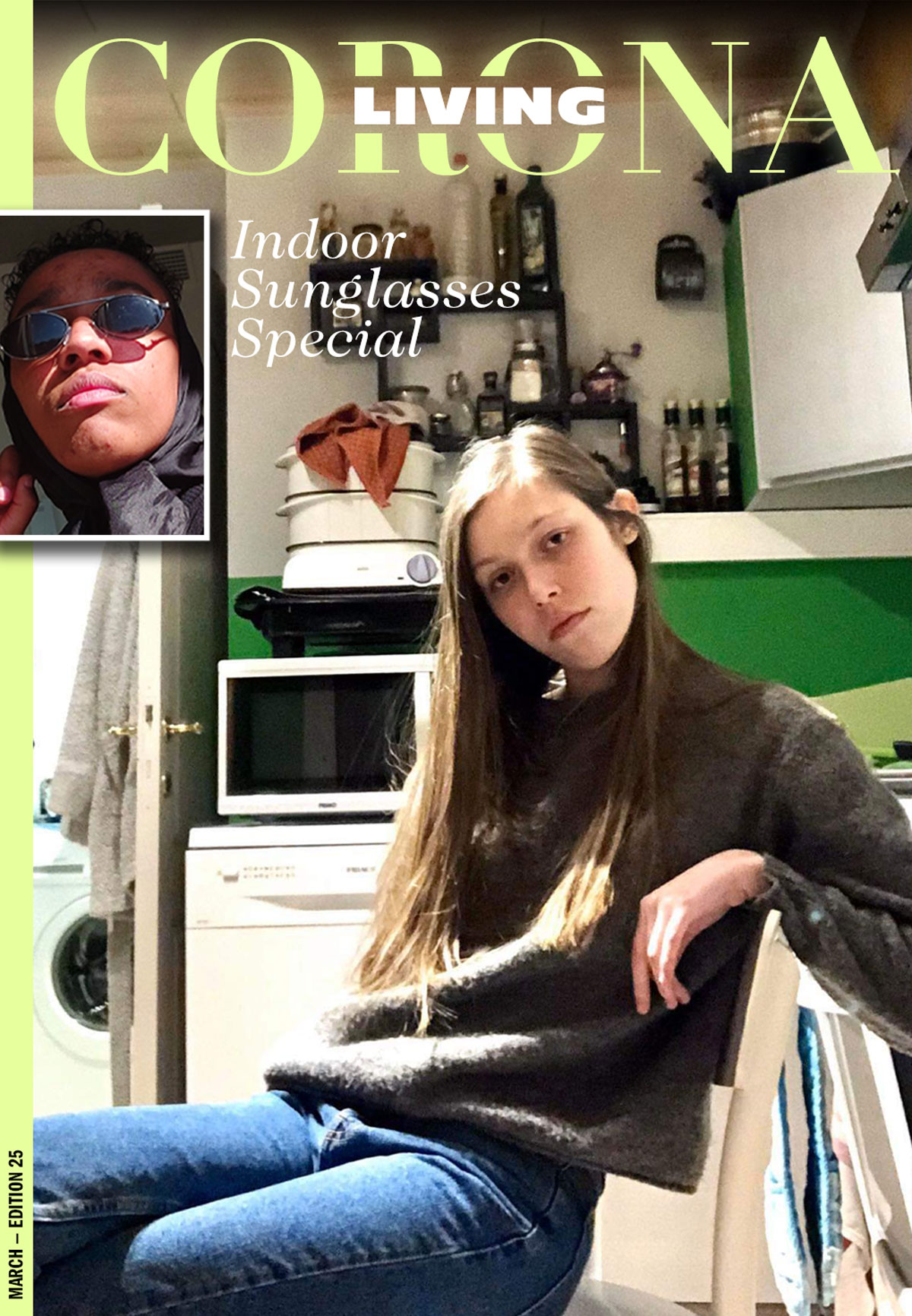 ↓ Romi Paspont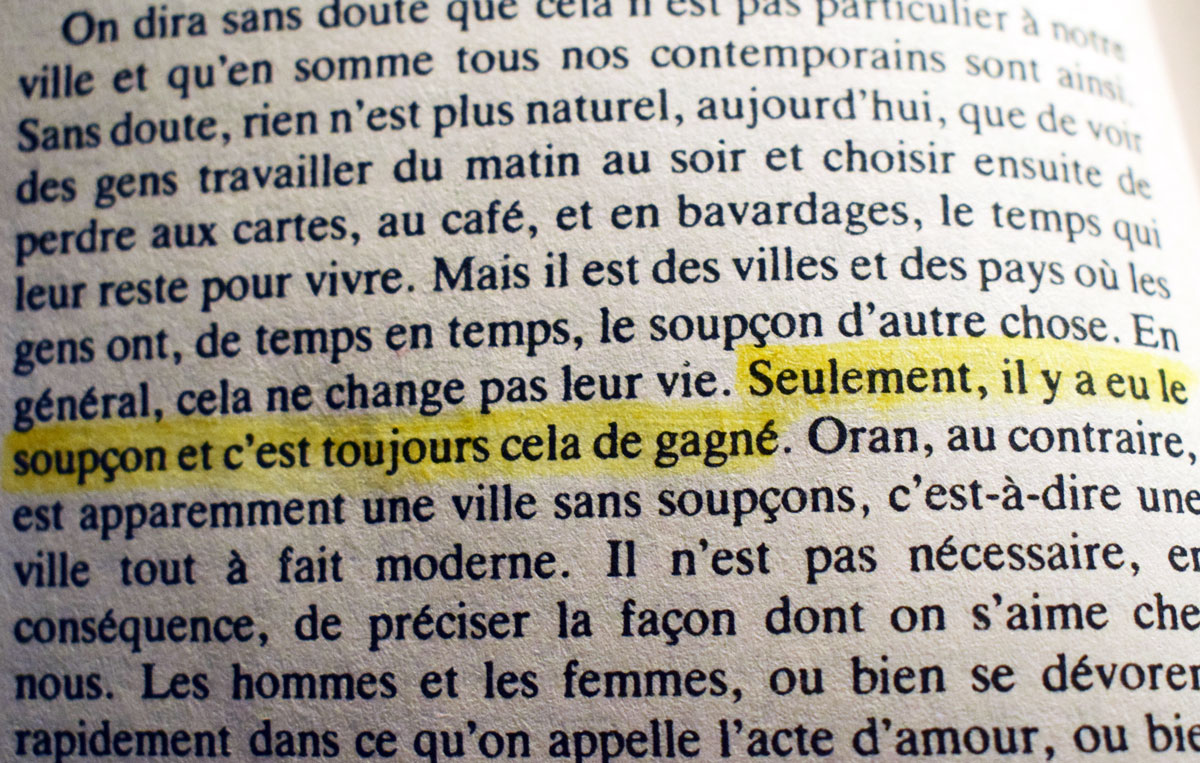 ↓ Corneel De Schamphelaere / Lieven Van Speybroeck
Dinsdag 24 maart 2020
↓ Céline Mannens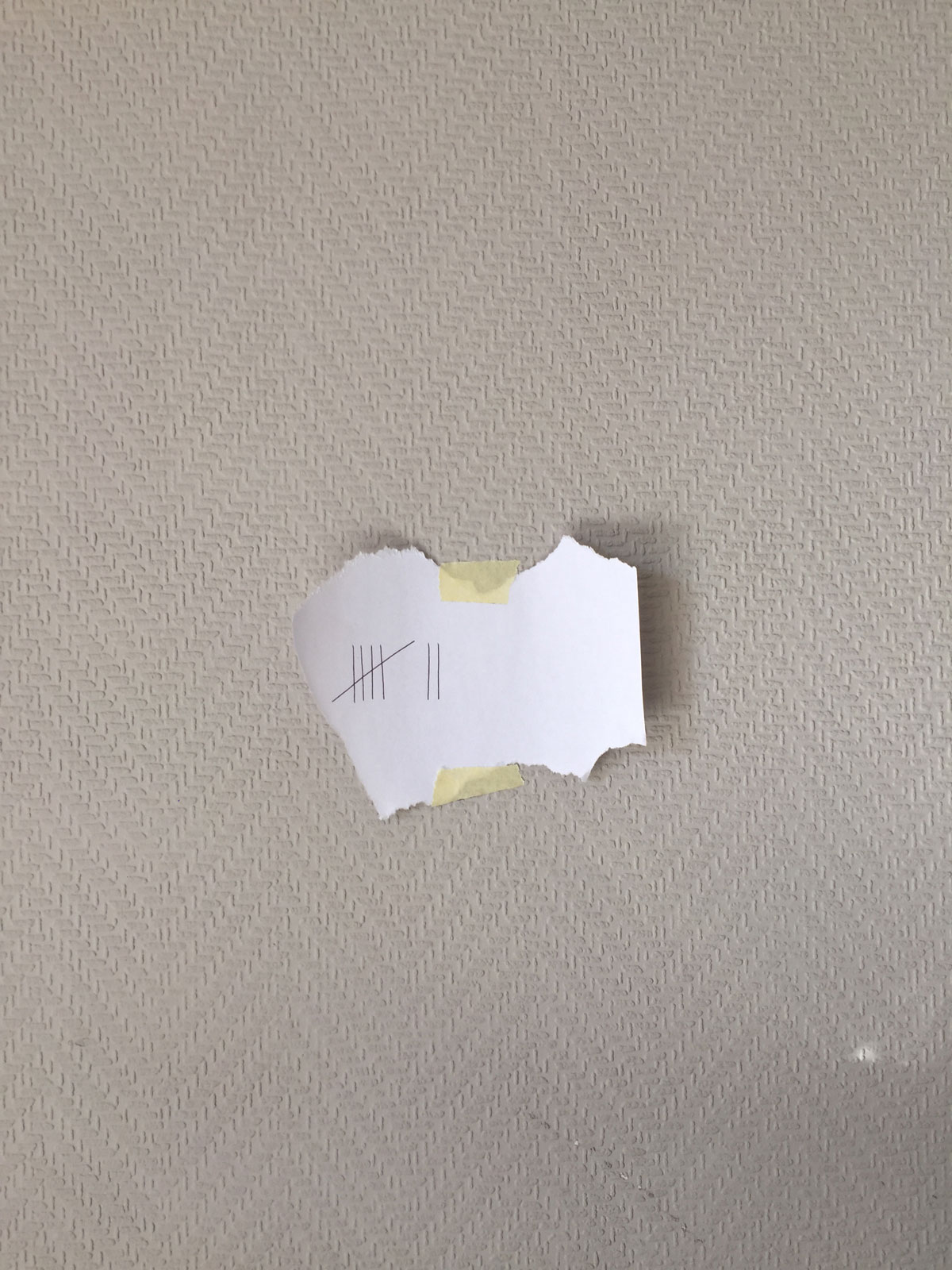 ↓ Lara Dheedene
Hoe onrust steeds bij mij zo sluimerend het bedaren belet en ik het dan nog stilletjes koester
↓ Louise Jans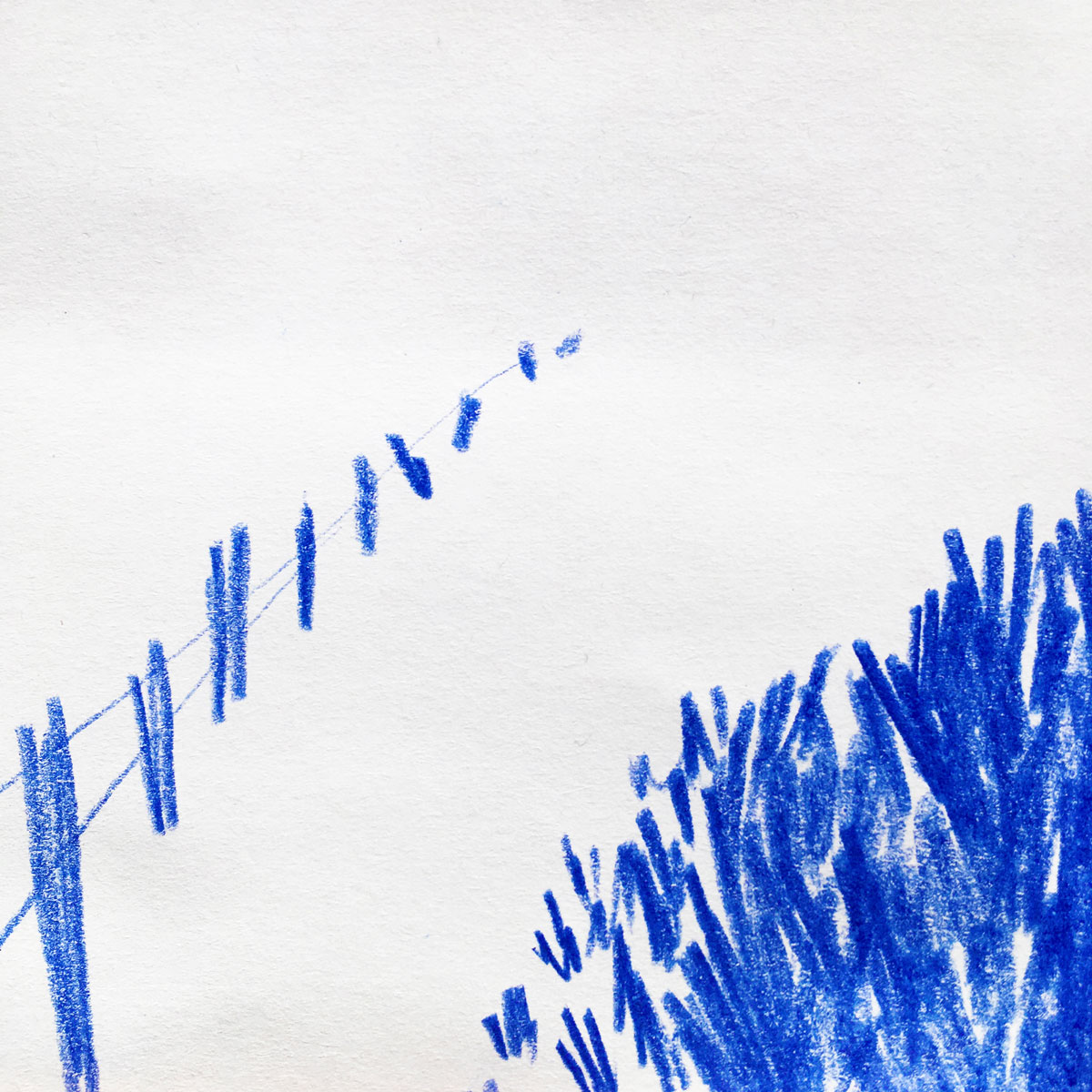 ↓ Cas Doggen
Bepaalde mensen slaan de bal mis met hun bezorgdheden. '30 minuten in de winkel? Ik wil op mijn gemak de producten vergelijken!', 'De boetiek waar ik altijd kleren koop levert niet aan huis!' of nog sterker 'Geen vakantie deze zomer naar het buitenland?!' Ik snap de frustratie, maar sommigen van ons vrezen voor een tekort aan medicatie, maken zich zorgen om hun ouderen/zwakkeren en vragen zich af hoe het zit met een ziekte- of werkloosheidsuitkering te midden van dit alles?
De plezierreisjes naar de Bahamas kunnen wel wachten. Misschien moeten we eens tijd maken om te denken aan de anderen? Aan hen die geen spaarrekening hebben, die maar twee keer per jaar gaan shoppen tijdens de solden en geen stabiel inkomen hebben. Aan hen die al jaren dromen van een reisje, al was het maar naar Duitsland. Aan hen die geen thuis hebben: daklozen, ongedocumenteerden, mensen die noodgedwongen hulp en asiel aanvragen. Zij hebben het het zwaarst in deze periode.
De (financieel) welgestelden in onze maatschappij staan vaak mijlenver af van de dagelijkse problemen van de minderbedeelden. Covid-19 haalt zowel het beste als het slechtste in de mens naar boven. Zijn behulpzaamheid en goedhartigheid straalt meer dan ooit in de zorgverleners, gemeentewerkers, leveranciers en winkelbedienden. Maar jammer genoeg legt de pandemie ook zijn problematische eigenschappen bloot.
Terwijl de goegemeente klaagt over haar tekort en gemis in een ruime nieuwbouw of klassieke villa met alle comfort en faciliteiten, zal ik rustig nog wat verder niksen en jagen op toiletpapier in de lokale Aldi.
↓ Ekatériné Lortkipanidze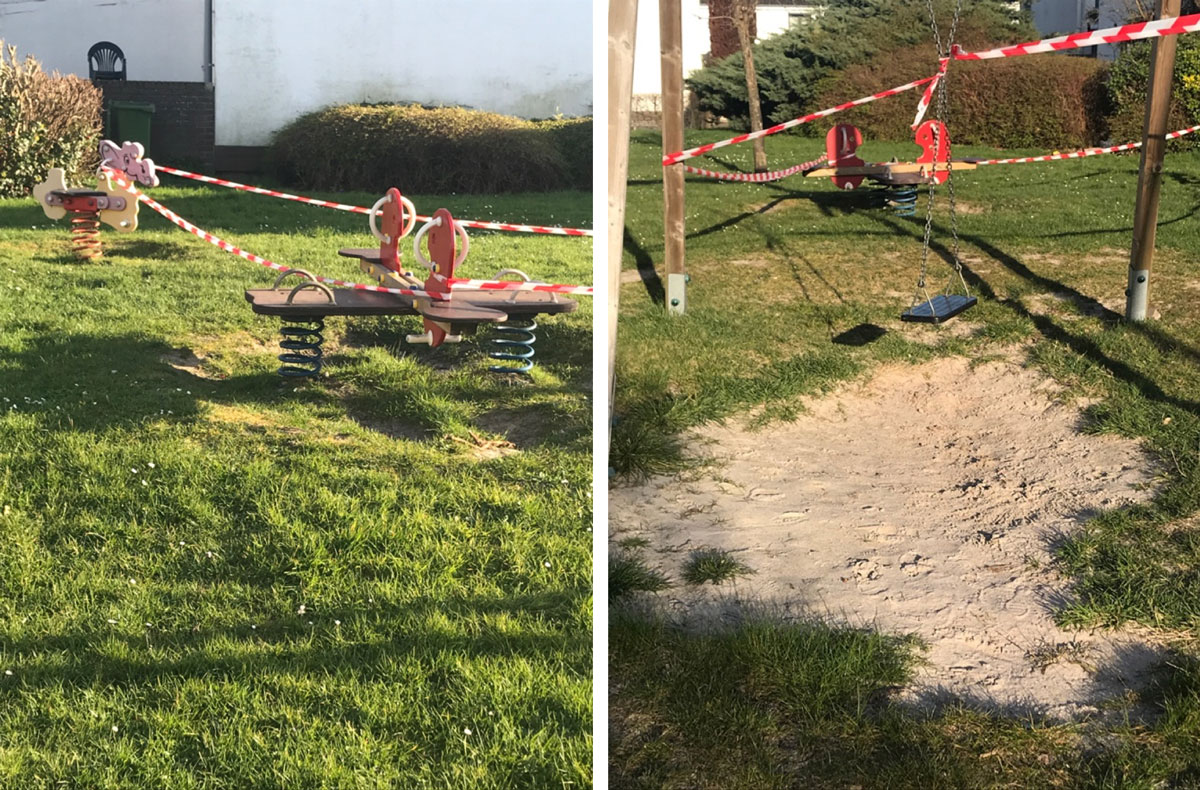 ↓ Merve Kilinc

↓ Anouk Deflem / Lieven Van Speybroeck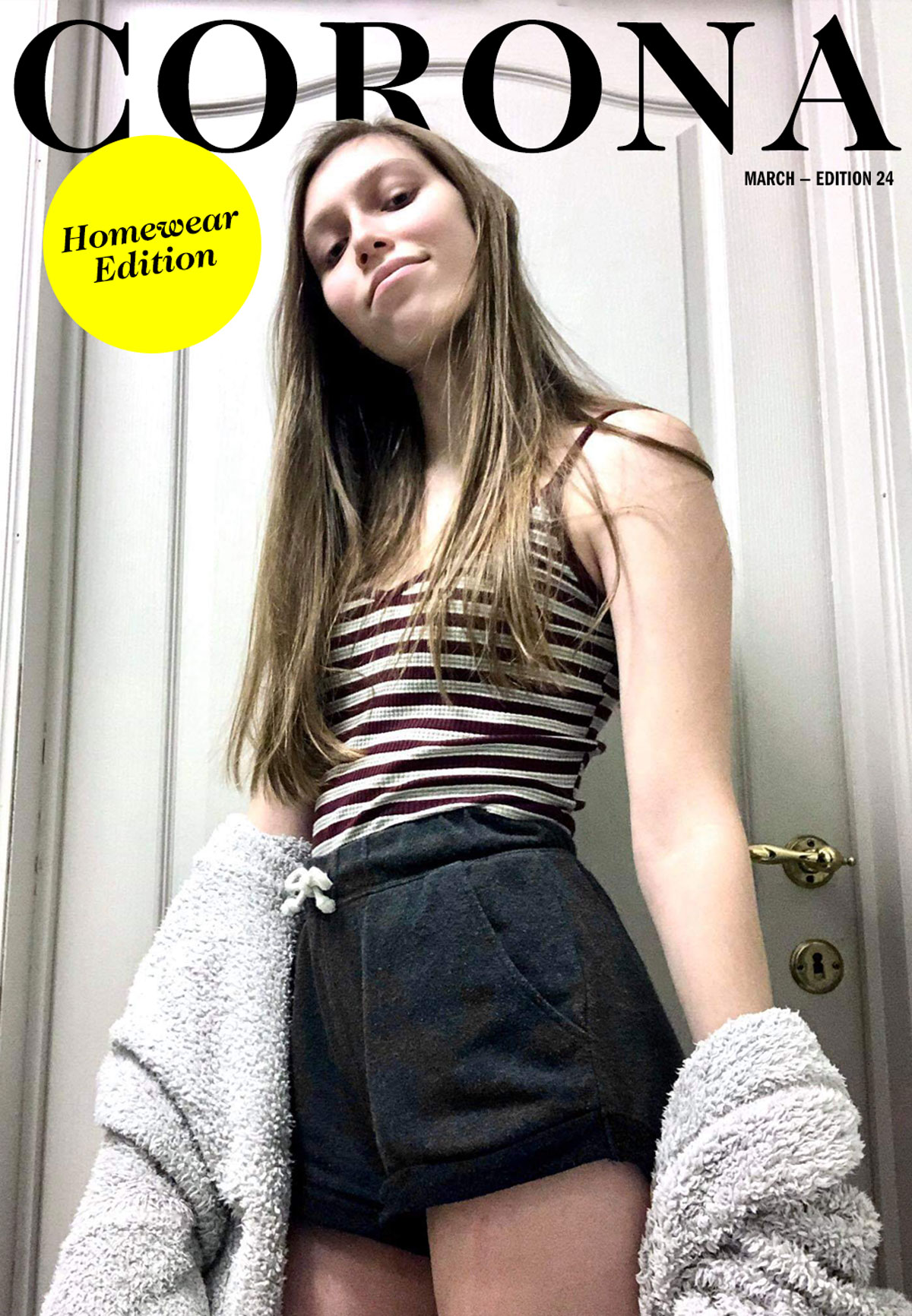 ↓ Lisa Schelkens: dag 7
Ik weet niet of ik deze logboekopdracht nog lang kan volhouden. Op de een of andere manier ben ik blij dat ik me niet verveel met die stapel schoolwerk naast mij. Tegelijk ben ik heel ongelukkig want ik wil me ook gewoon vervelen. Voor velen is het coronatijdperk de pest… De pest is corona? Corona is de pest? Stop met mij te pesten!
Alles wat ik lees of zie komt precies in verband te staan met corona? Hoe kan dat nu? Ik zit precies in een film als The Number 23 - echt een vette film trouwens met Jim Carrey, die eens niet onnozel doet.
Ik citeer uit Weg van het denken van Alan Watts: "Je kunt jezelf kastijden en je geest leren beheersen en allerlei buitengewone dingen doen – zoals water drinken via je rectum en met je neus een pinda tegen een berg opduwen. Er zijn tal van vaardigheden waarmee je bezig kunt zijn." Ik ga voor de pinda…
Ik citeer uit Verslaafd aan geluk van Eric G. Wilson: "Wij leven in een onheilspellende tijd. Elke schichtige blik belooft een potentiële ramp. De meeste ochtenden doet paranoia ons wakker schrikken en wankelen we in een spookachtig zonlicht naar buiten. 's Nachts brengt angst de duisternis tot leven. Dromen vol verlaten straten spoken door ons rusteloze hoofd. Gekweld door deze voortekens, even vaag en ongrijpbaar als de duistere gruwel die ze suggereren, doen wij verwoede pogingen om te achterhalen waar we nu eigenlijk bang voor zijn. We laten een afschrikwekkende litanie van wereldwijde problemen de revue passeren. Met deze opsomming hopen wij een zin in, een aanwijzing voor ons onbehagen te vinden."
De tekst gaat eigenlijk over de klimaatopwarming… Die zit er waarschijnlijk ook nog aan te komen. Alhoewel, als Moeder Natuur deze aardkluit maandelijks eens goed opkuist, dan zijn we met nimeer zoveel om het hier te vervuilen. Misschien is dit een voorteken. Whoeeee conspiracy theories!!!! Nee, ma echt serieus ? Da kan toch? Kijk naar de propere wateren in Venetië. Kijk naar de drastisch verlaagde Co2-uitstoot… I MEAAAAN, KOMOP. Ik denk dat Greta Thunberg blij is met het coronavirus (al heeft ze het nu zelf naar 't schijnt). MA IK ZEN ALLESZINS NI BLIJ MET HET CORONAVIRUS, ma vanavond gaan we spaghetti eten, dus dat maakt alles weer een beetje beter.
↓ Paulien Bloemen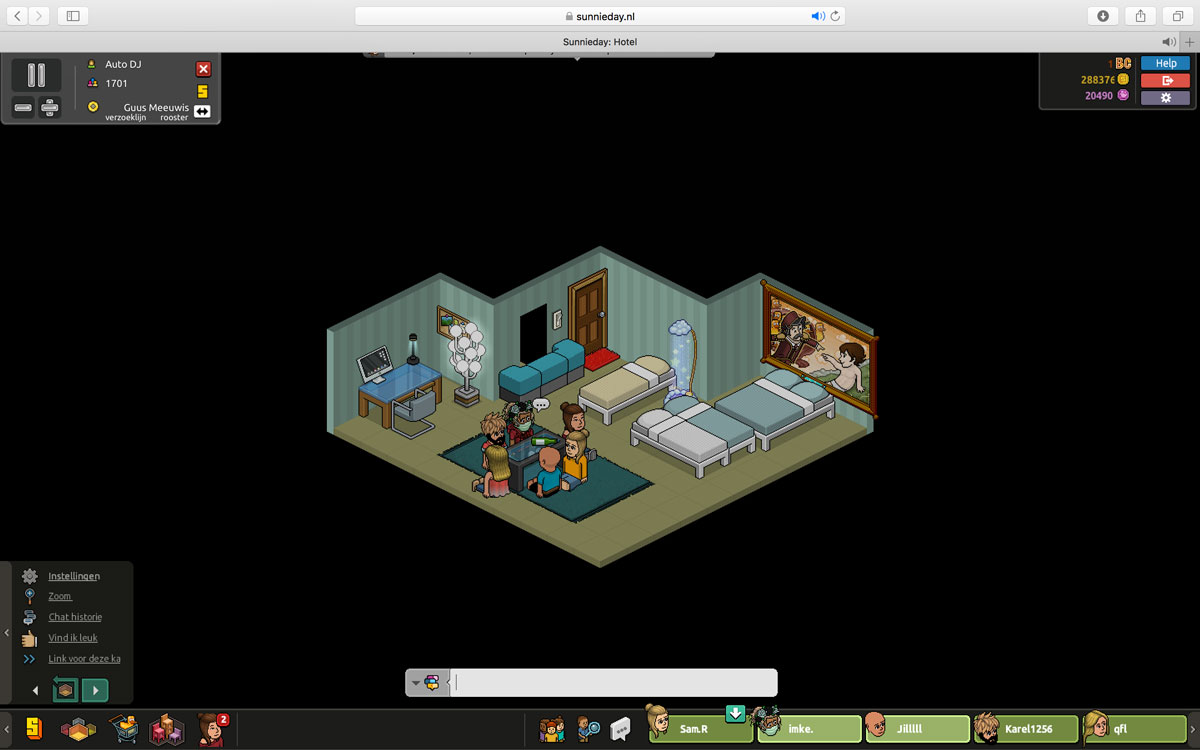 Maandag 23 maart 2020
↓ Anouk Deflem / Lieven Van Speybroeck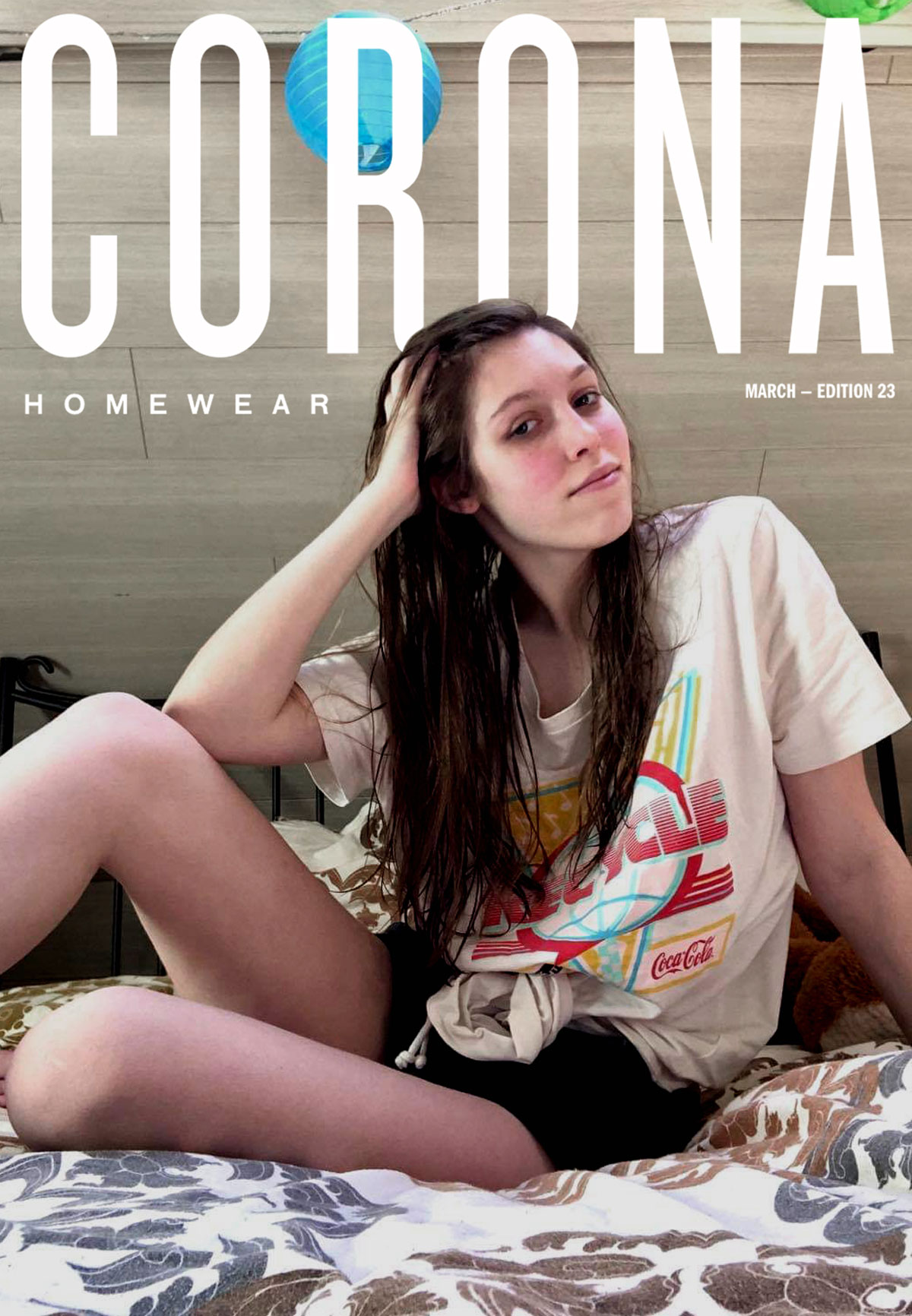 ↓ Frauke Coune
Sta op Eet wat Kleed me aan Lees mijn mail Begin te werken Werk nog wat Vloek eens Begin te wenen Sport wat Neem een douche Eet Kijk wat tv Werk nog wat Vloek nog wat Doe de kachel aan Eet een appel Lees wat Ben de 4 muren moe
↓ Louise Jans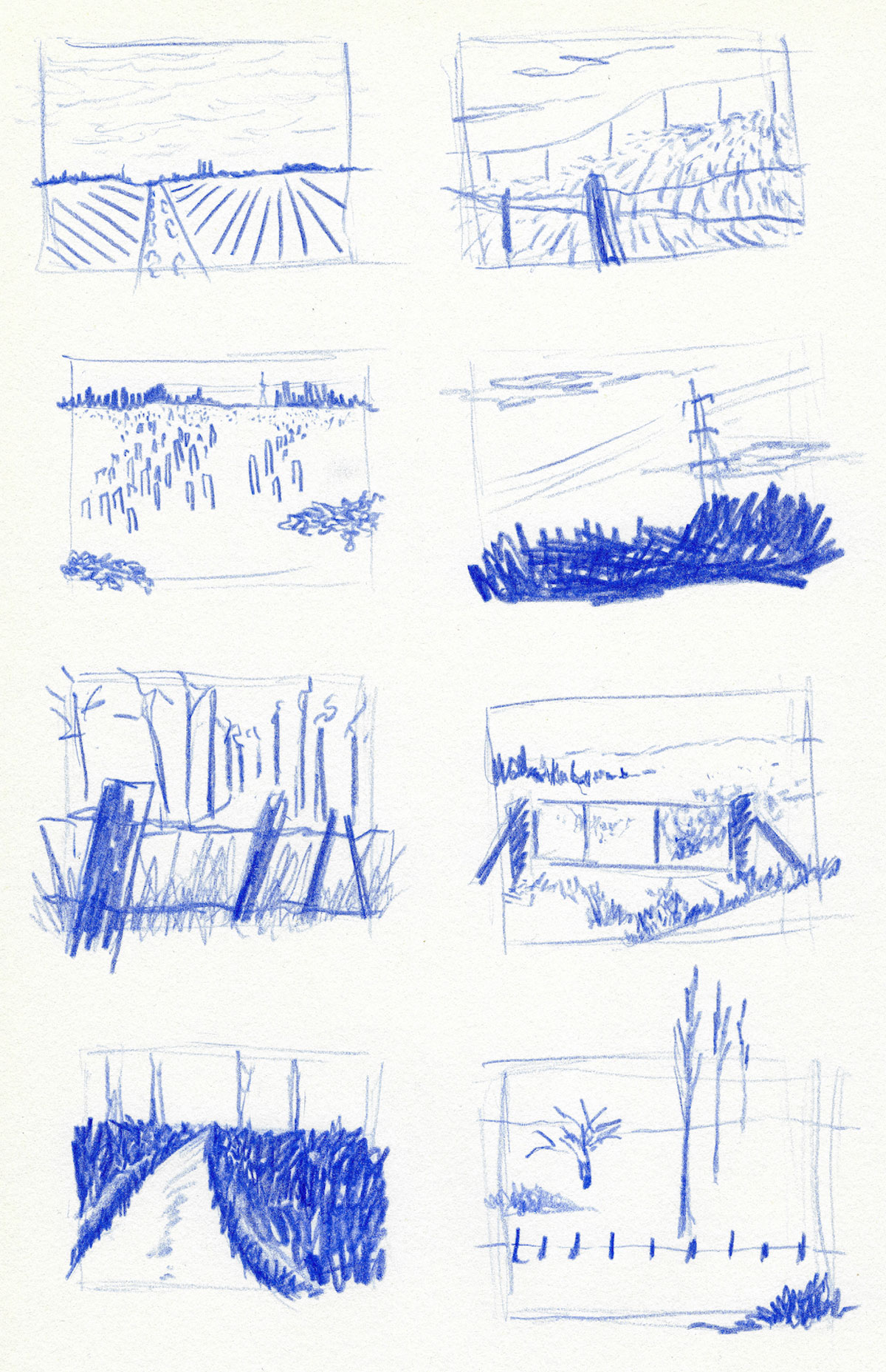 ↓ Flore Van Gorp
zwaai
schok
schud
waggel


blinkende imperfectie


flirt met
de oplettendheid
van het pluizige schepsel
geluk,
verhulde potsierlijke traditie
het gelukskatje
招き猫, maneki neko


mag de grens niet meer over
geviseerd


door mijn poes


die exploreert het plastic
poot links
poot rechts


ik denk eraan hem te vergezellen
links rechts
links rechts
samen op het raamkozijn
ik, en mijn poes.
↓ Fay Janssen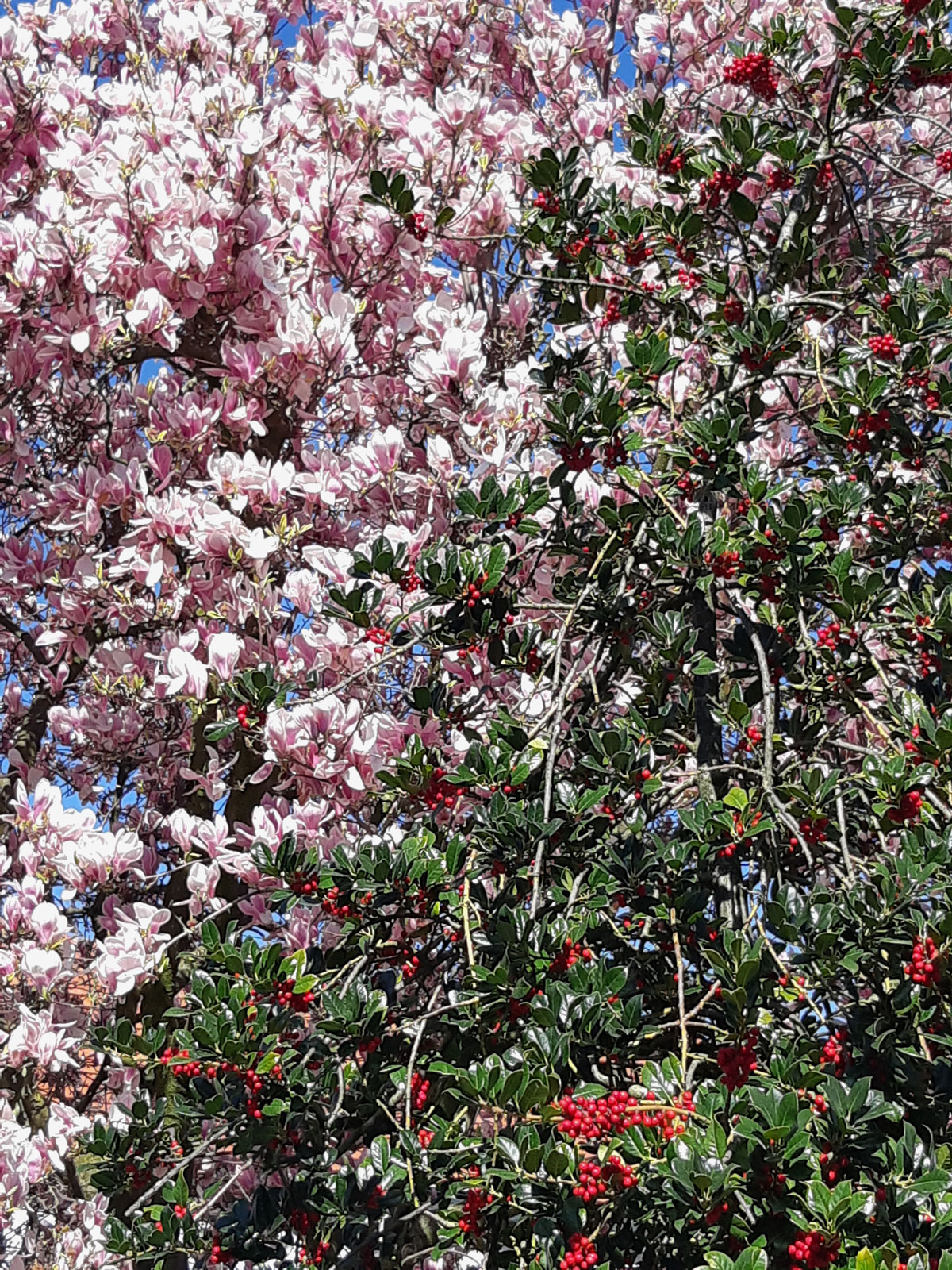 ↓ Oriana Calemi
↓ Paulien Bloemen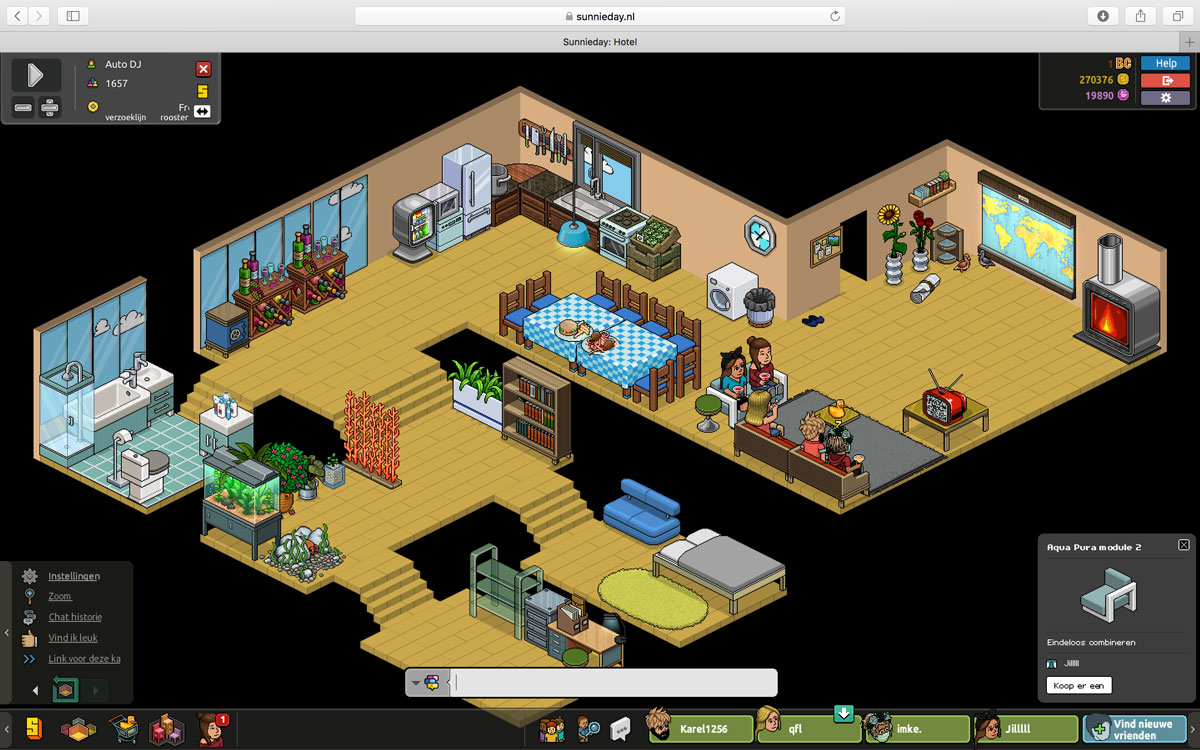 Zondag 22 maart 2020
↓ Lisa Schelkens: dag 5
HET IS ZONDAG DUS RUSTDAG EN DUS OOK GEEN SCHOOLDAG FUCK YOU IK DOE NIET MEE VANDAAG
Zaterdag 21 maart 2020
↓ Evelien Nagels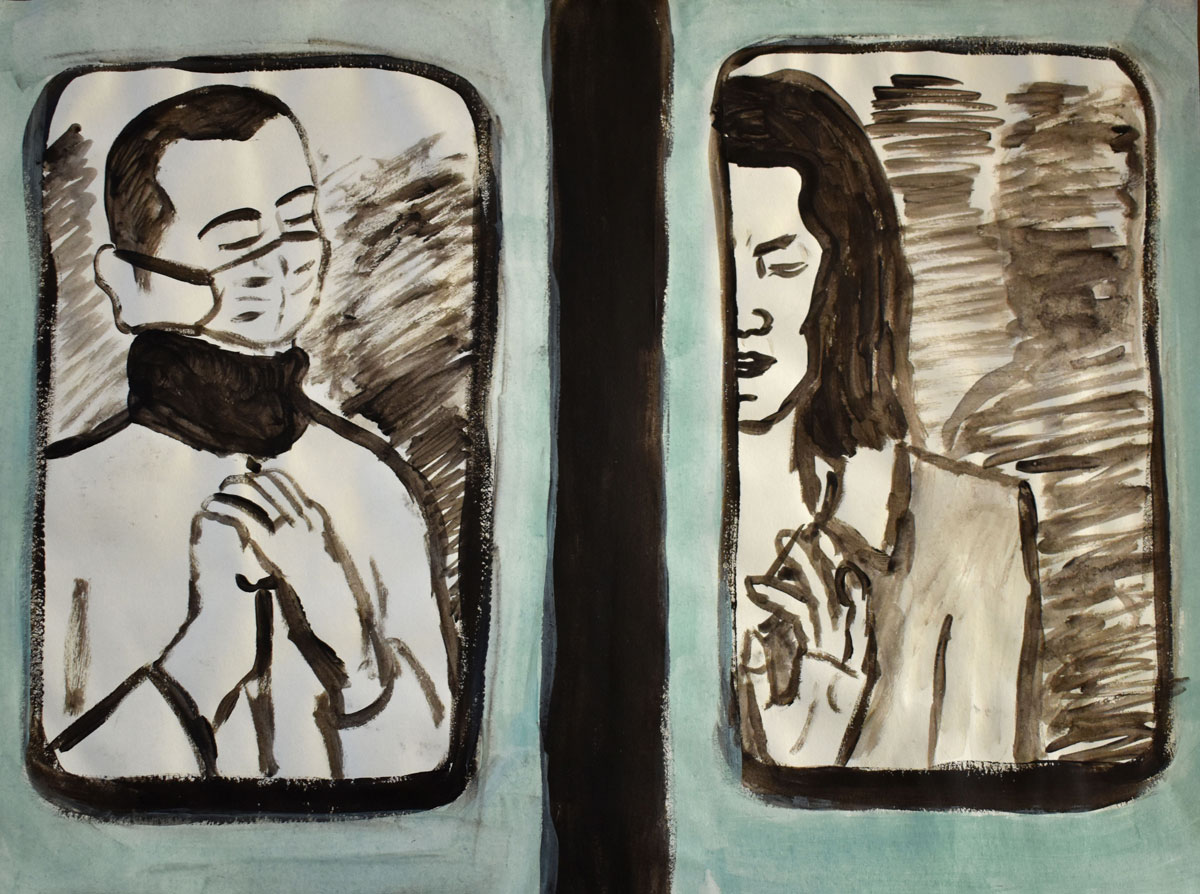 ↓ Myrthe Lefèvre
793 30 5 4825 37 2257 Ieder nummer is iemand Ieder nummer is iemands iemand
↓ Cleo Reniers
Mijn opa kwam eindelijk tot het inzicht dat een zakdoek rond uw neus binden niet helpt tegen het virus.
We hebben het hem maar twaalf keer moeten zeggen.
Hardleers noemen ze dat.
↓ Veerle Klein
Is this the real life? Is this just fantasy? (Let me go!) Will not let you go! Mamma mia let me go! I want to break free But life still goes on I don't want to live alone, hey It's the terror of knowing what this world is about Watching some good friends screaming, "Let me out!" Pray tomorrow gets me higher Every night and day I go crazy You better stay away from me, baby Still tryin' to persuade me that Leavin' home ain't necessarily the only way Mamma mia let me go!
↓ Ekatériné Lortkipanidze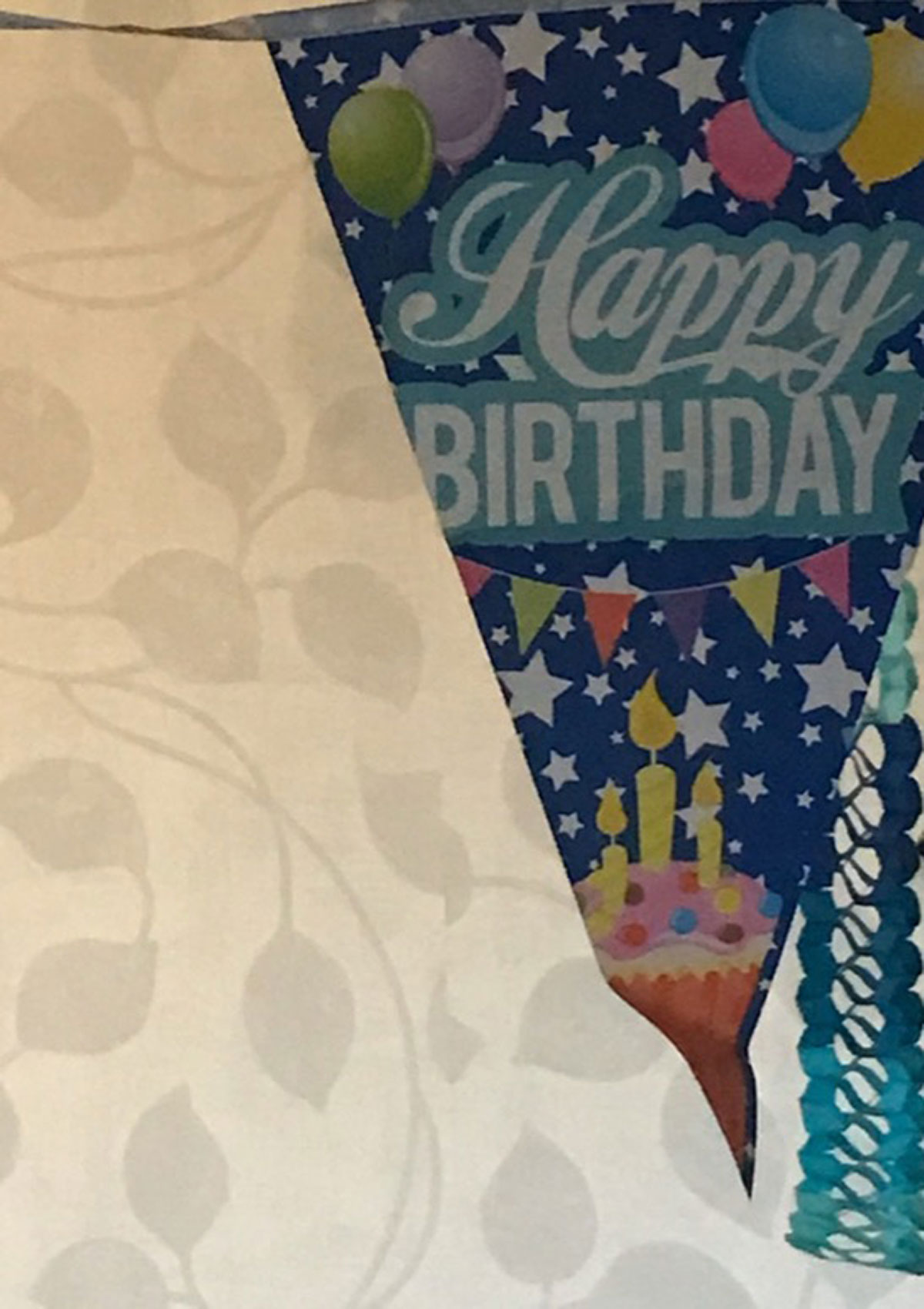 Elkaars verjaardag blijven vieren.
There ain't no party like a quarantine party.
↓ Paulien Bloemen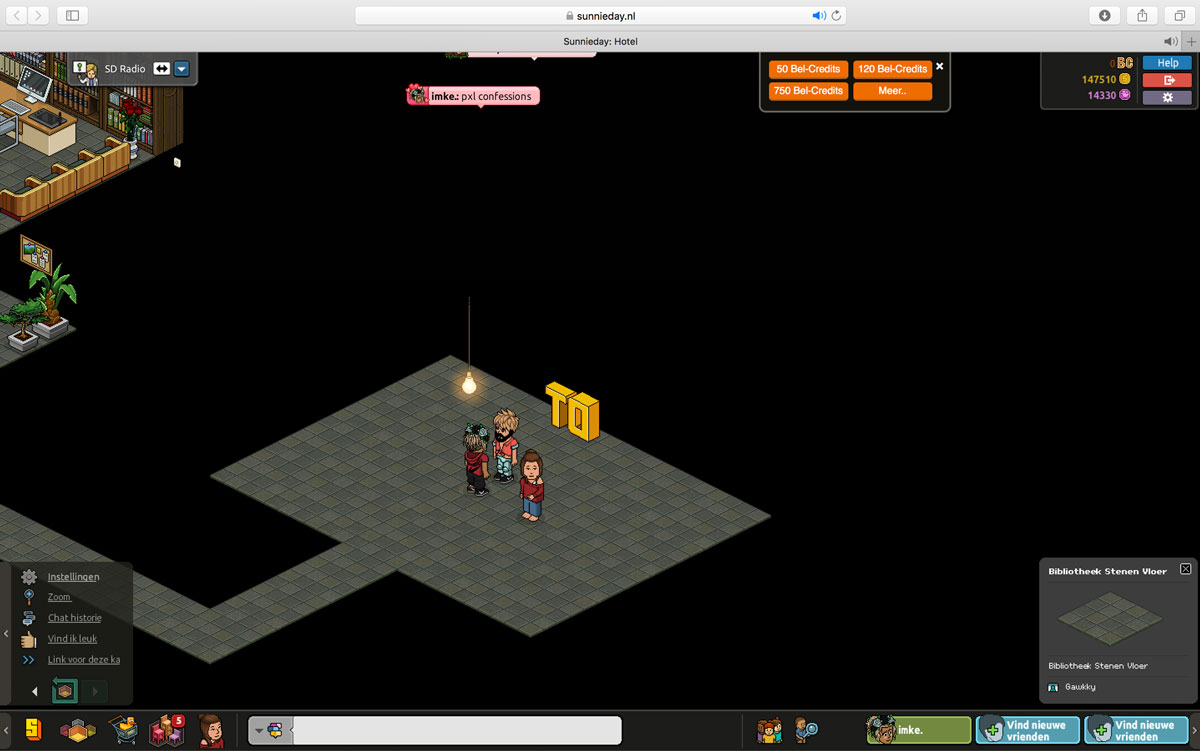 ↓ Lisa Schelkens: dag 4
Goedendag! Ik heb nog steeds geen zin in deze logboekopdracht en toch heb ik iets gigantisch gedaan vandaag. AANSCHOUW ONZE OPRIT!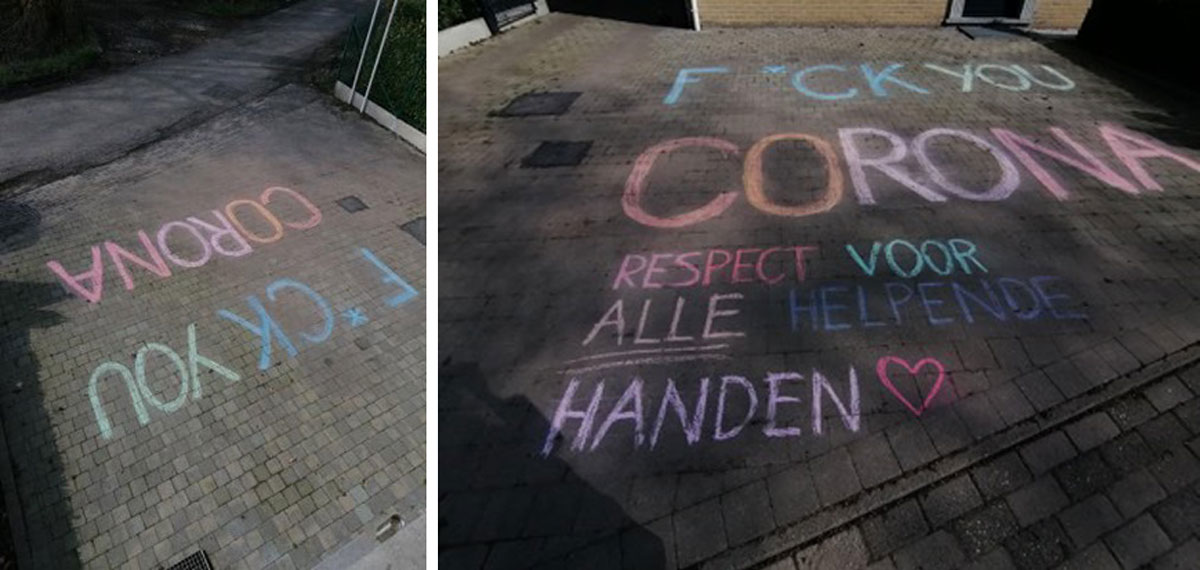 3 woorden: F*CK YOU CORONA ik ben echt nog aardig geweest met dat sterreke. Mama vond de woorden niet echt passend bij onze oprit. Ik heb haar dan toch kunnen overtuigen met een paar extra woordjes. Mijn stoepkrijt is nu wel op…en blijkbaar gaget morge regenen ☹ Nog snel te bezichtigen in Dullaar 36 te Ranst.
Ik ben al blij dat voorbijgangers 'goe bezig' zegden en, ja, zelfs foto's namen. Het beste is wanneer kinderen met hun ouders passeren en niks zeggen. 2 meter verder klinkt het dan wel: 'MAMAAA, DAAR STOND FUCK YOU'. Mijn oprechte excuses als ik uw kind een scheldwoord heb aangeleerd…
Vrijdag 20 maart 2020
↓ Myrthe Lefèvre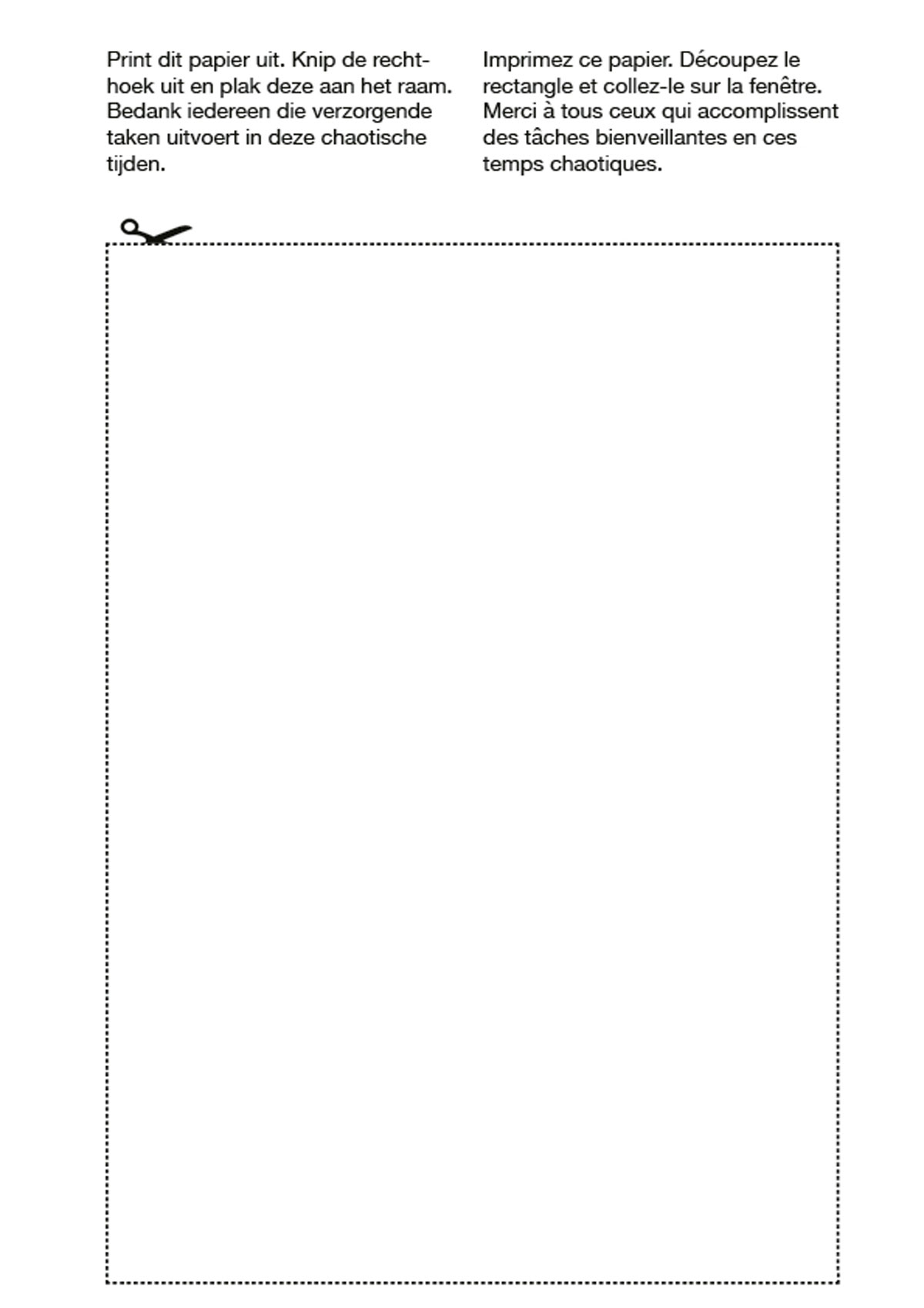 Download het pdf-bestand hier.
↓ Rob Vandegoor
En wat nu?
Niet veel.
↓ Gert Duquene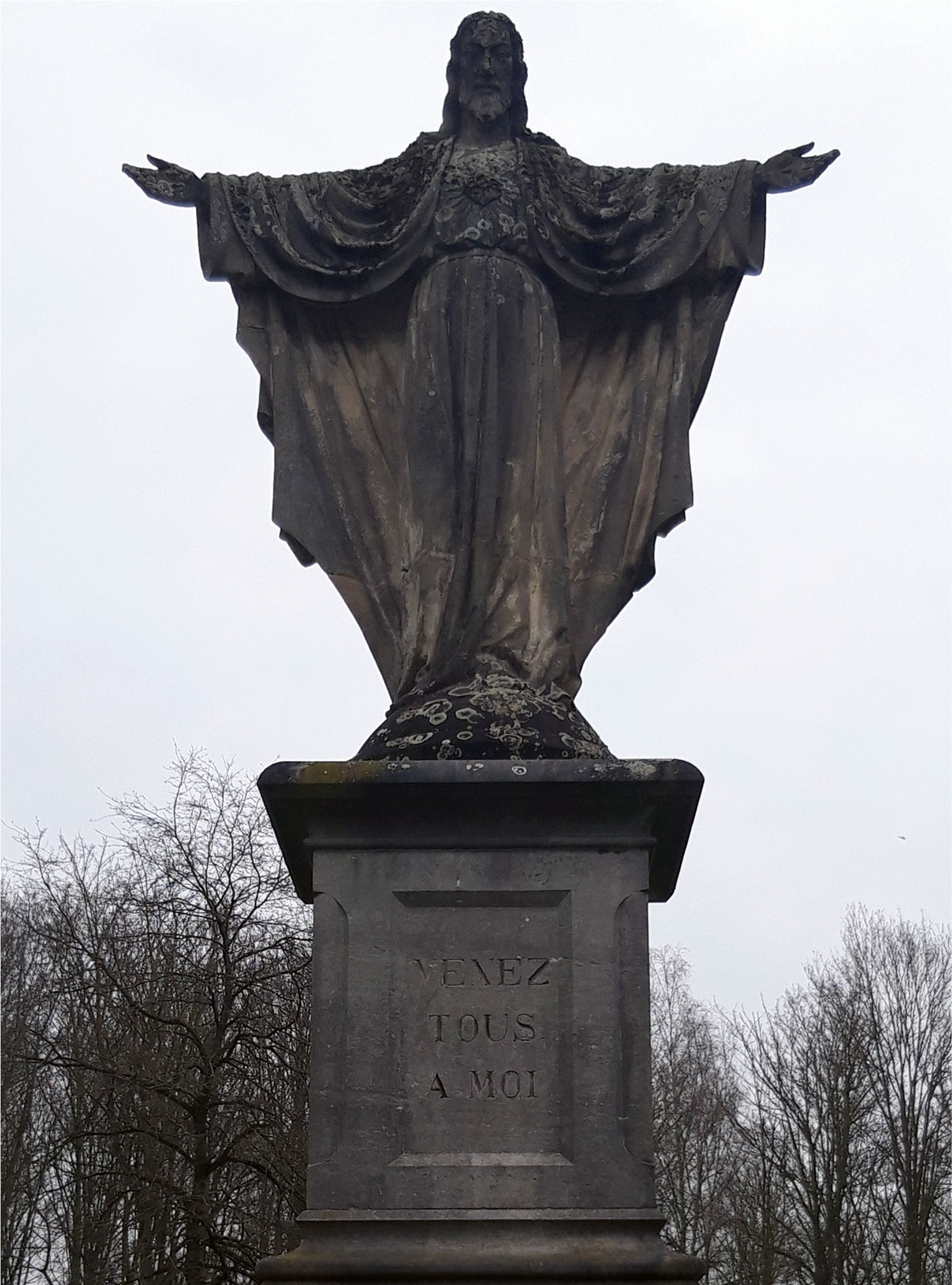 Venez tous à moi
(Kom allemaal naar mij toe)
↓ Flore Van Gorp
Alom verbindend web


het internet
aaneenhechting van communicatie
met hechtingsproblemen
Kloof van distantie
bijeenbrenger der collectief gezinden

Verminkt geluid en lumineus beeld
Hoekig in het kwadraat
Zo gisteren bevoorraad
Met een pak van Zalando
Een beige jas
vergezeld door
een uitlandse muntenpartij
41 Zwitserse Frank
Geen klik tussen ik
en het mormel
de jas
want het geld koester ik
het legde een lijdensweg af

genoot en werd zich gewaar
een tocht van
Zwitserland tot herwaarts

het zag deze week de wereld;
en ik mijn tuin.
↓ Fay Janssen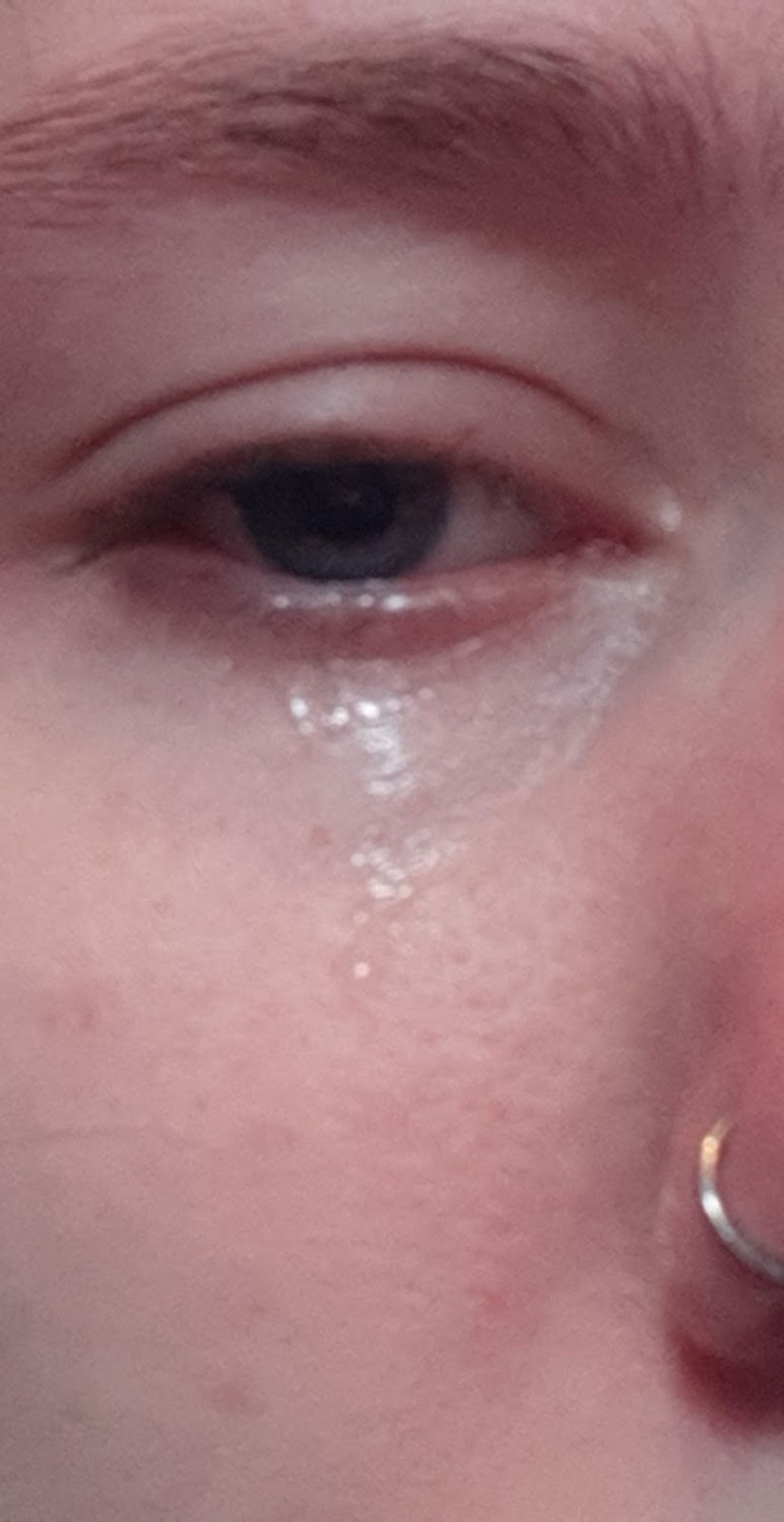 Donderdag 19 maart 2020
↓ Corneel De Schamphelaere / Lieven Van Speybroeck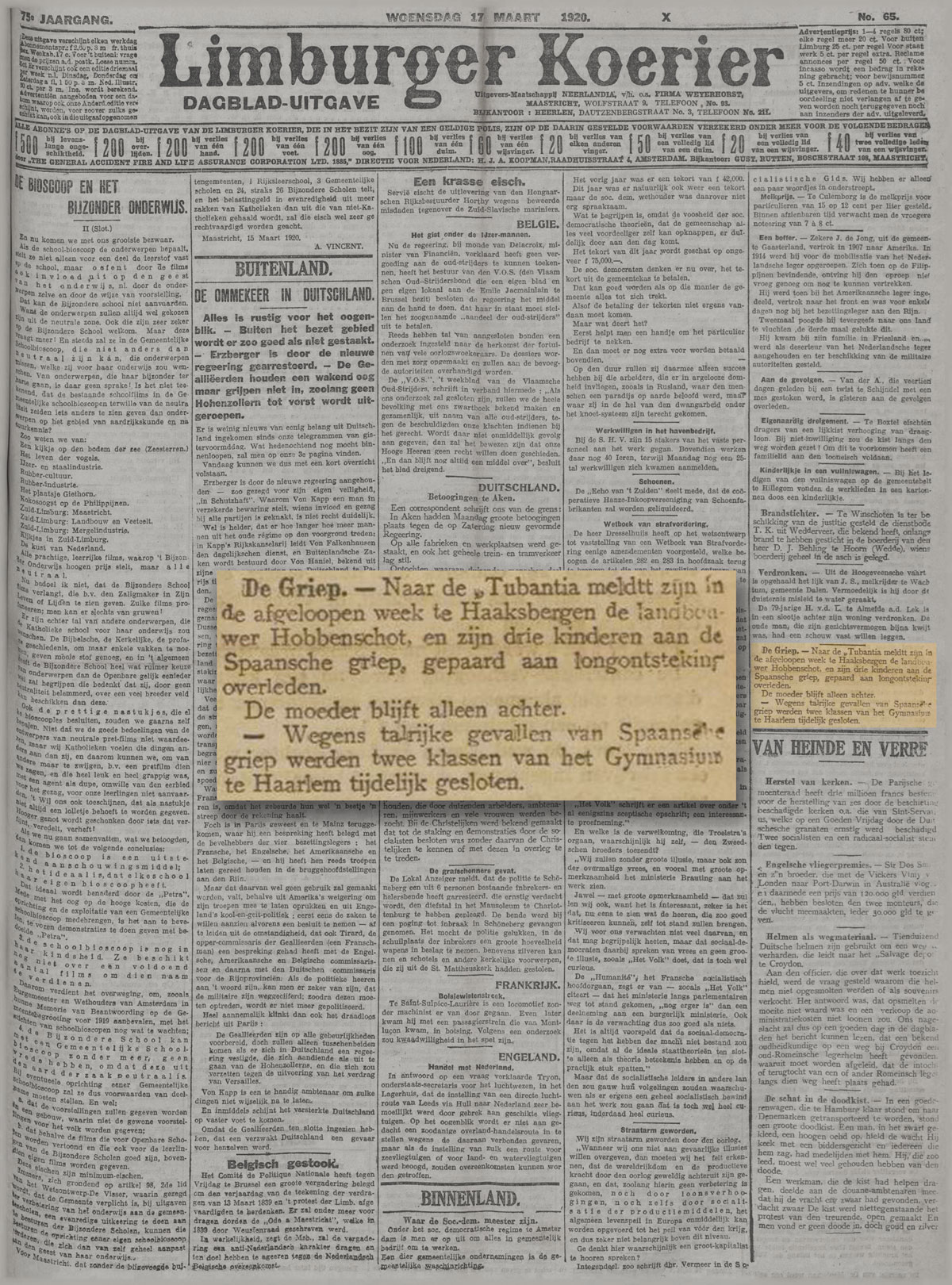 ↓ Rachel Daniels: COVID-19 Quarantaine Sessie
↓ Lisa Schelkens: dag 2
Ik heb hier weeral geen goesting in… Ik weet ook eigenlijk niet goed wat ik moet zeggen, iedereen weet toch alles al over Corona? Wat is het nut van een logboek bij te houden? Ik ga alleen maar kunnen zagen… maar met zagen geraakt mijn blad wel vol… Zagers geen nood, stoefers geen brood… laat staan wc-papier.
Wat is het nut om naar de winkel te gaan? Je hebt meer kans op besmetting en je vindt toch niet wat je zoekt. Ik was onlangs in de Colruyt met mijn vader en we waren aan het schaterlachen van ongeloof. "Zoiets heb ik nog nooit meegemaakt," zei papa, "zelfs met kerstmis ni." Met een redelijk lege kar stonden we aan de kassa. Als ik corona heb, ga ik echt hoesten op alle pakskes spaghetti. De kassierster vertelde ons grapjes over wat ze ondertussen al had meegemaakt: mensen die zakken frieten plunderden uit de diepvries en achteraf terugkwamen met de melding dat ze geen frietketel hadden… Mensen lijken automatisch dom te worden eens hun overlevingsinstinct inkickt. Zou dat liggen aan onze hypertechnologische samenleving? Ik vraag mij af wat wij zouden doen als we terug in de tijd werden gespawnd. Ik denk echt dat we allemaal binnen de maand zouden sterven aan luxeverlangens of omdat we geen vogel willen eten omdat da deruit ziet as ne vogel… Wacht, die hebben ziektes, toch? Alle dieren hebben ziektes, hoe haalt ge dat eruit? WE GAAN ER ALLEMAAL AAN!
Al goed dat we niet meer vóór de neolithische revolutie leven. Nu hebben we het geluk dat we in ons non-bananenland bananen kunnen eten. Er is trouwens een nieuw soort fruit in de Colruyt, ugli genaamd. Het is een kruising tussen pompelmoes en mandarijn, maar dan lelijk… ECHT EEN AANRADER! En we hebben het geluk dat er nu wc's en wc-papier bestaan, ma ik kan zeggen: in ne put kakken is ni zo erg, hoor, ge went daar wel aan. Is ne beerput trouwens ni veel ecologischer? Waar gaat eigenlijk alle kak naartoe? Gaat da nu werkelijk allemaal de zee in?
Ik ben er zeker van dat binnen honderd jaar er weer een nieuwe epidemie komt, weliswaar erger dan corona. Sommigen zeggen dat we binnenkort misschien zelfs dood gaan aan gewone ziektes, omdat we immuun worden voor antibiotica, omdat onze varkens ermee worden volgepompt om net in leven te blijven en ietsje dikker te worden voor ze naar het slachthuis worden gebracht. Ik ben geen vegetariër, chicken-nuggets zijn veel te lekker.
Ik geloof nog altijd niet dat ik iets meemaak dat later in de geschiedenisboeken terecht zal komen. Er zullen vast en zeker nog wel meer historische dingen genoteerd worden als "De eerste hond sterft aan corona" al wereldnieuws is. Ik weet ook wel dat dat gewoon wereldnieuws is omdat het tijden van corona zijn… Alles wordt tegenwoordig zo opgeblazen door sociale media.
Alle kerken zijn dicht, behalve de Sint-Rochus-kerk in Deurne. Die is nog open omdat Sint-Rochus de patroonheilige is van de besmettelijke ziekten, 'de pestheilige'. Maar uw religie, klagers, kan efkes den boom of den hemel in. Onze vader brengt ons nu wel even serieus in beproeving, niet? Amen. Pestheilige.
Aan alle zagers en klagers: het komt goed ALS GULLE ELLE BAKKES HOUDT EN NI PANIKEERT. Moeder Aarde houdt gewoon even grote kuis en zoals we weten is een grote kuis niet een van de plezantste dingen, maar moet dat gewoon gebeuren. Anders wordt het hier maar een smerig boeltje. Dus schiet'er na me oat! KAK OF GENE KAK, DE POT OEP.
Morgen heb ik weer wat nieuw gezeik in de aanbieding of misschien niet, want kzen het zo muug as kaa pap… EN WAST UW POLLE, VETSCHEIR!
↓ Liesje Van Eyck
Nu hebben we nog mooi weer.
Vanaf het begint te regenen
zal je de mensen eens horen klagen
↓ Myrthe Lefèvre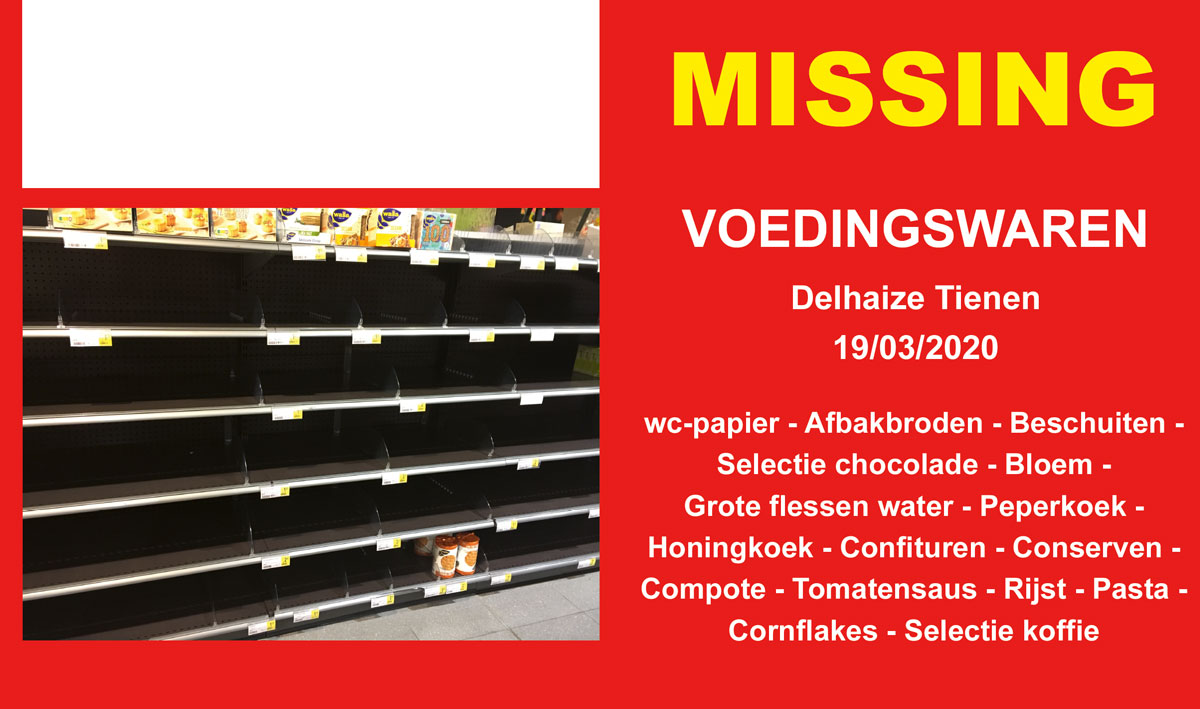 ↓ Céline Mannens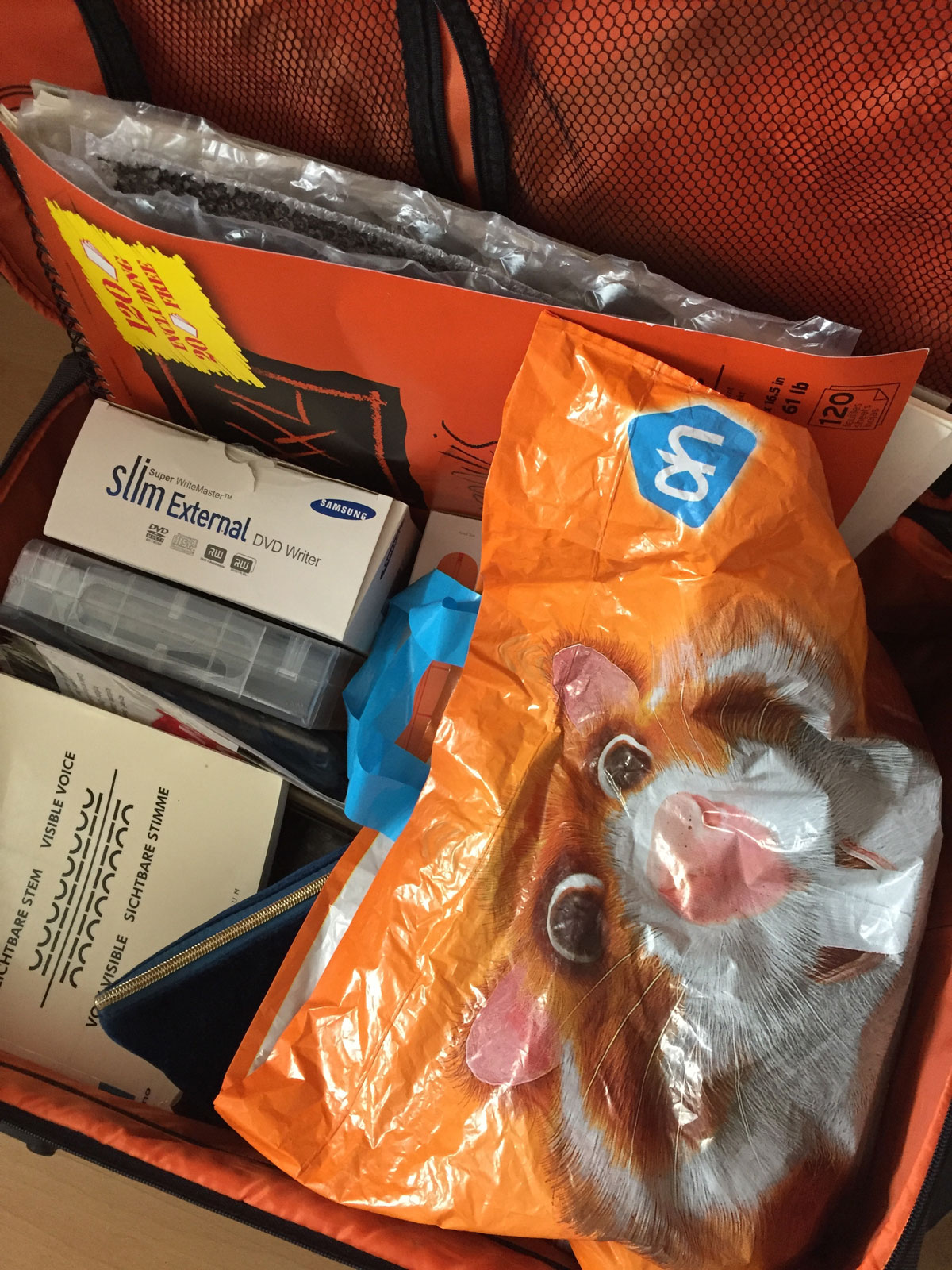 ↓ Frauke Coune
Ga wandelen met de hond. Parking van winkel staat vol met auto's, de ingang is gesloten. Moet nu langs de uitgang binnen, kassierster draagt handschoenen. Wandel verder, hond snuffelt wat. Mensen vertrekken met auto. Kan kinderen horen lachen en spelen. Hond doet kakje (en kijkt zeer trots). Gezinnetje passeert op fiets, man fluit op hond. Zij reageert niet. Overal staan veel auto's. Passeer drie meisjes, zijn druk aan het praten. Man rijdt gras af, andere is bezig met bosmaaier. Twee mensen staan met elkaar te praten. Twee jongens racen voorbij op brommers. Stoppen aan het einde van de straat en draaien zich om. Hond hijgt, maar gaat dapper verder. Passeer een vrouw. Komen aan een zebrapad waar de hond over wil, is echter het verkeerde. Wandel verder. Apotheek is open. Frituur is gesloten. Iemand is 40 geworden, "touter 3 keer". Vrouw staat buiten aan de pizzeria te bellen. Hond is druk bezig met snuffelen en wil niet oversteken. Kom verder niemand tegen. Hond rolt nog eens in de modder. Ben terug thuis
↓ Paulien Bloemen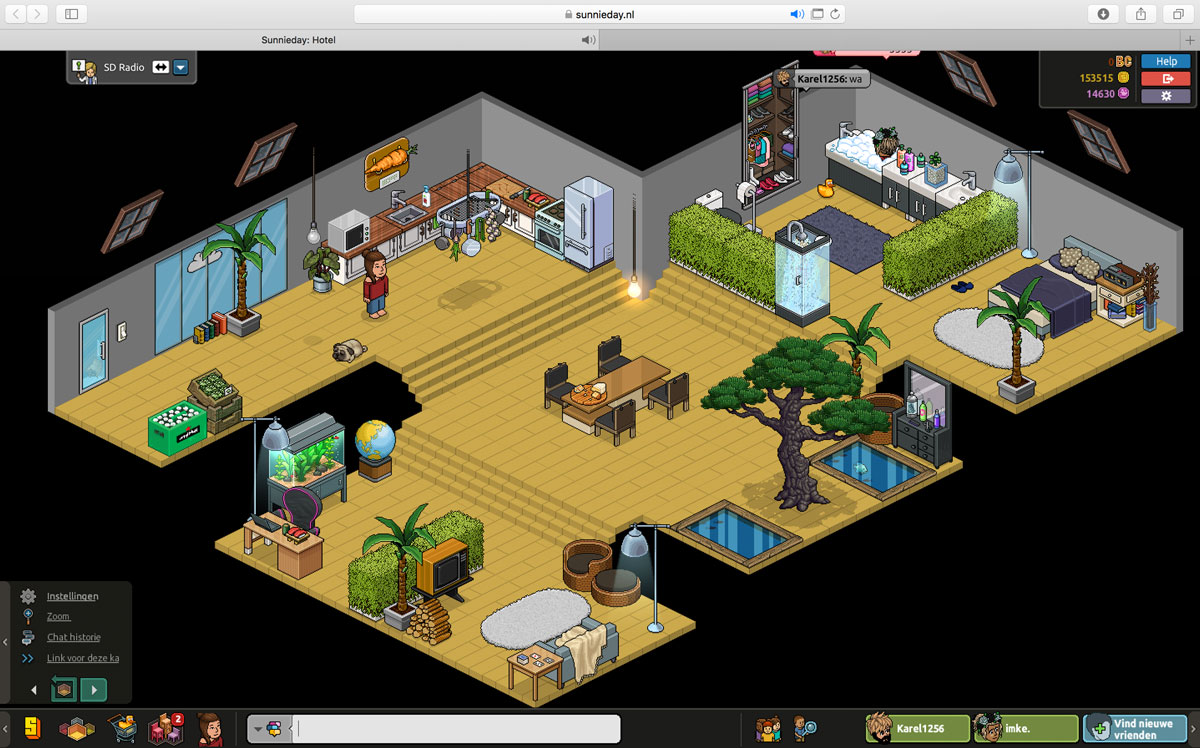 ↓ Louise Jans
BREAK LOCKDOWN Ik word zot. Ik kan mijn bureau met schoolwerk niet meer aanzien. Ik kan mijn joggingbroek niet meer aanzien. Ik kan mijn wandelschoenen niet meer aanzien. Ik kan mijn make-uploos gezicht al helemaal niet meer aanzien. Ik kan die verdomde paaseieren niet meer aanzien. "Louise, niet aan uw gezicht komen!!" AAAAH. Ik kan de ontsmettingsalcohol niét meer ruiken. En het VTM Nieuws moet ik echt niet 3 keer per dag horen - sorry, Stef wauters. En die KUTtvogels mogen trouwens stilaan ook zwijgen. En nee, ik heb GEEN zin om mee te doen met fucking livestreamyoga.
↓ Gert Duquene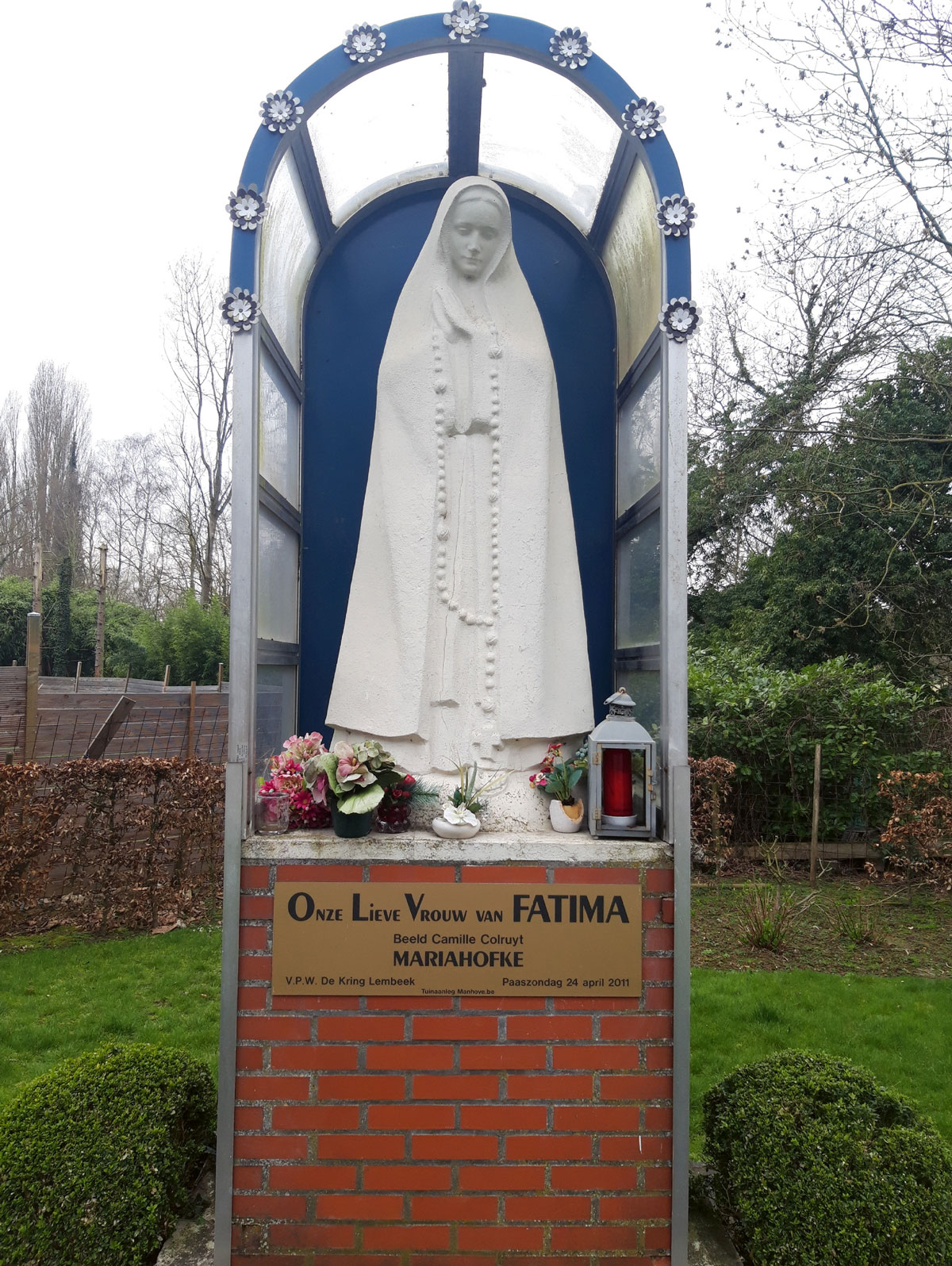 Met Onze-Lieve-Vrouw van Fátima wordt Maria aangeduid die tussen mei en oktober 1917 zes keer verschenen zou zijn aan de drie herderskinderen Lucia, Francisco en Jacinta nabij het Portugese stadje Fátima. Dit beeld in het Mariahofke in Lembeek is gemaakt door Camille Colruyt, broer van Franz Colruyt, oprichter van de bekende supermarkt die in deze tijden ook iets weg heeft van een bedevaartsoord.
Woensdag 18 maart 2020
↓ Ekatériné Lortkipanidze
↓ Lisa Schelkens: dag 1
Ik zal al even zeggen: "k heb hier helemaal geen goesting in". Ik zal ook ineens zeggen waarom… Op een of andere manier ben ik geweldig goed in lanterfanten; schoolopdrachten duren nu dus extra lang, niet alleen omdat we alles met hand en tand moeten uitleggen met behulp van powerpointpresentaties en dan dagen moeten wachten op feedback, maar ook omdat ik thuis zit en dus vrij tot heel vaak afgeleid ben. Op school ben je nog iet of wat gefocust. Nu is er geen systeem en heb ik ook niet de drang om geconcentreerd te blijven. Het zijn uitzonderlijke tijden en ik merk het iedereen die nu zonder spaghetti zit: "STOPT ME HAMSTEREN, KOPPIGE BELGEN" Mensen gaan massaal wandelen. Of is dat alleen maar in mijn straat zo? Gezinnen gaan fietsen en iedereen ziet er oprecht gelukkig uit. Veel mensen moeten niet gaan werken en kunnen wat tijd spenderen met hun kinderen. Mijnen overbuur heeft trouwens supernice klompen. Ik denk dat het coronavirus een goeie invloed heeft op het humanisme. Amai, da's eigenlijk ironisch, hé… En tegelijk vechten om wc-papier.
Ik zie veel gebeuren vanuit mijn kamerraam want dat is de ruimte waar ik mijn schoolopdrachten maak. BRAAF IN MIJN ROMMELIG KOT!, zoals nu. Gezellig ben ik wat aan het typen over 'de lockdown', terwijl mijn klompenbuur buiten zit te spelen met zijn kinderen… Het meest deprimerende op dit moment is dus eigenlijk school en niet de coronacrisis. Ik zou liever eens een brief willen schrijven aan mijn bomma dan hier achter mijn schermpje te zitten.
Bij nader inzien is dat 'deprimerende' wel wat overdreven. Natuurlijk is corona veel erger dan school, maar ik moet zeggen dat het nieuws over corona toch op de tweede plaats komt. Zo komt school op een welverdiende derde plaats van deprimerendheid. Ja, vanaf nu is da een woord, ja. Het nieuws over corona wordt irritant: ondertussen weet ik wel dat ik mijn handen moet wassen, en jaja, je kan het niet genoeg zeggen, dat begrijp ik ook wel. Ik vind het gewoon irritant, en dan vooral als ze uithalen naar de jongeren. Ik ken meer studenten die niet naar buiten kunnen omdat ze te veel schoolwerk hebben dan van die feestvarkens… Hoe zou het eigenlijk gaan met die varkens in het parlement? En als ik de radio of tv niet aanzet, heb ik hier nog altijd een geweldige mama die er maar blijft over doorbomen THUISVERPLEEGSTER ANN VRIJSEN, RANST EN OMGEVING! toch efkes reclame maken… Een zagende mama die zich blauw betaalt aan zalfjes en desinfecterende gels die niet meer op de markt zijn. En dan zit haar andere dochter ook nog eens in Engeland waar de scholen pas volgende week sluiten en waar de examens nog gewoon doorgaan. Die doen na is echt alles omgekeerd, hé. Redenen genoeg dus om zich zorgen te maken… Kort samengevat: ons gezin gaat niet gezellig wandelen of zo…
Van de hak op de tak, zo lijkt alles nu wel… zelfs mijn tekst is rommelig, maar ik had u gewaarschuwd. Ik heb hier helemaal geen goesting in. Dus dit was genoeg voor dag 1. Ik weet echt ni wat ik aan het schrijven ben, maar ik weet wel dat ik corona al beu ben… Voor mijn part mag deze logboekopdracht stoppen, maar dat gebeurt toch niet. Dus tot morgen, hé'
'Age trouwens ook zo een rommelmie zijt', check dit nummertje van brihang
↓ Maud van Erkelens
Dag één van de lockdown. Ik zit in het huis van twee goede vrienden van mij, omdat we hebben besloten deze pasgeboren hel samen te trotseren. Anders zaten mijn vriend en ik op kot, een ruimte van 14m2. Dat met alleen elkaars gezelschap: we zouden zot worden. Als wij geen bezoek zouden krijgen van het monster, zouden we wel ziek worden van de gekte, die met elke dag van opsluiting enkel maar erger zou worden. Ik heb medelijden met iedereen die nu vastzit op zijn of haar kot. Het enige uitzicht: vier muren.
Nu zit ik op een grote stoel met een deken over me heen. Mijn beste kameraad Odie zit langs me. Ik vraag me af wanneer ik wakker word. Deze nare droom heeft nu wel lang genoeg geduurd. Het idee dat we niet meer zomaar kunnen gaan en staan waar we willen, snijdt haast mijn adem af.
Ik voel mijn warme adem ontsnappen uit mijn keelgat. De warmte van de koffiemok tussen mijn benen kalmeert me weer. Ik kijk in de olijfgroene blik die bij elke streling weer op mij gericht is. Odie heeft geluk, hij merkt niks van dit alles.
De zon komt steeds meer naar binnen en ik vraag me af: waarom net nu? Waarom moest het monster uit zijn kooi breken op het moment dat de zon zich niet meer verlegen verschool achter de wolken. De zon kwam om te vieren dat de lente is begonnen, maar er is niemand gekomen. Iedereen zit bang binnen en de straten zijn verlaten. Aan alles in mijn lichaam voel ik dat er iets raars gaande is. Het wil bewegen in richtingen waarvan ik weet dat het niet mag. Het ritme van de gewoonte is doorbroken en ik weet even niet meer wie ik ben.
Wanneer vind ik mezelf terug?
Waarschijnlijk pas als het monster vertrokken is.
↓ Gert Duquene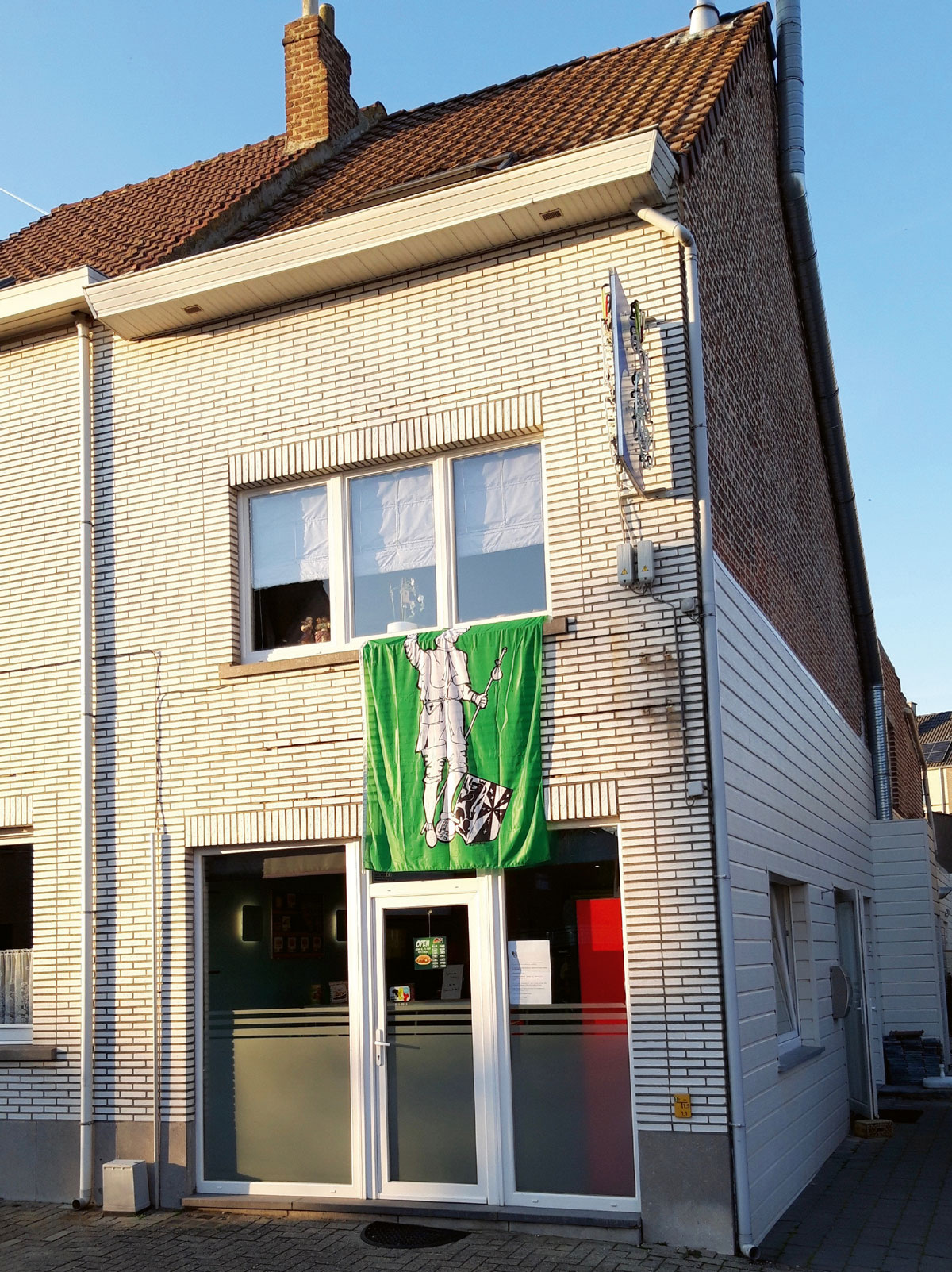 Bewoners van Lembeek (deelgemeente van Halle) hangen de vlag van hun patroonheilige Sint-Veroon uit. In de middeleeuwen behoedde hij hen voor de pest.
↓ Lise Heijnen
De mens is een creatief wezen, dat blijkt zeer zeker tijdens deze zware coronacrisis. Men gaat permanent op zoek naar inventieve oplossingen om te kunnen omgaan met deze bizarre situatie.
Zo ook Zoë. Al jaren volg ik haar op Instagram. Enkele weken geleden belandde ze helaas in het gips na een ongelukkige verzwikking op een zebrapad in Gent. Een barst in het enkelbot was het verdict.
Vandaag was ik toeschouwer van de gipsbevrijding van Zoë, en dat via een livestream op Instagram. Oorspronkelijk zou zij vandaag in de praktijk van de orthopedist geholpen worden, maar door de omstandigheden kon deze afspraak niet doorgaan.
Om twaalf uur deze middag kreeg ik plots een melding dat een livevideo van start ging.
Ik zie hoe Zoë's vader vol overgave met een stofzuiger en dremel tekeergaat. Vakkundig wordt een incisie gemaakt, die verder wordt opengeknipt met een snoeischaar, die meer dan waarschijnlijk bij de Aveve was gekocht. Samen met 25 anderen kijk ik hoe het gipsverband aan gruzelementen wordt geknipt en gesneden, hoe er wordt getrokken en gewrongen, gewrikt en gescheurd.
Ondertussen is het gips al half kapot. Zoë verplaatst zich naar de zetel om het laatste stuk gips aan de onderkant van haar voet open te laten zagen. Haar cameravrouw loopt mee om de situatie perfect te kunnen capteren. De materialen van de Aveve doen prima hun werk, want binnen de kortste keren vliegen gips en dode huidcellen in het rond. Het kraakt, het scheurt... tot het laatste stuk openbreekt.
Zoë is vrij. En intussen is ook mijn tosti op.
↓ Evelien Nagels: De bibliotheek
In tijden van lockdown is het niet mogelijk om gewoon naar de bibliotheek te gaan in Herentals. Je zou maar eens in een boek moeten niezen en de besmettelijke ziekte doorgeven aan de volgende lezer. Dit moeten ze gedacht hebben, want eerst ging de bibliotheek volledig dicht, waardoor niemand nog boeken kon uitlenen. Gelukkig kwam daar snel verandering in. De bibliotheek van Herentals bedacht immers een oplossing om de wanhopige student, fervente lezer of oververmoeide ouder uit de nood te helpen. Online kan je een lijst invullen met maximaal vijftien items. Je geeft je gegevens en telefoonnummer op. Nadien belt de bibliothecaresse je op om een afspraak te maken op een vast uur. Maximum vijf klanten per keer kunnen op hetzelfde uur boeken komen afhalen. In mijn geval was ik alleen. Ik stond tijdig voor de deuren van de bibliotheek die rotsvast zaten. Tijdens het wachten passeerde een bejaarde man mij om te vragen of de bib nog open ging, hij moest zijn boeken inleveren. Ik legde hem de situatie uit en vertelde hem dat de boeken ook via de inleverschuif ingediend kunnen worden. Deze schuif is weliswaar zeer handig als de bibliotheek niet open is, maar ze is niet corona-proof, omdat iedereen het handvat vast moet nemen om zijn boeken naar binnen te schuiven. Verder kwam er ook nog een vrouw langs die de één-meter-afstand-regel aan haar laars lapte om mij te vragen of de bibliotheek nog open ging. Een tweede keer vertelde ik wat ik van plan was en hoe zij dus ook aan haar boeken kon geraken. Na een tijdje wachten belde ik tot slot aan in de veronderstelling dat men anders de deur niet zou komen openen. Dit deed ik met de grootste tegenzin want hiervoor moest ik het knopje van de bel aanraken. De bibliothecaresse gaf teken dat ze de deur zou ontgrendelen. De deuren van de burcht gingen eindelijk open. De geur van ontsmettingsmiddel schoot in mijn neus. Vijf meter stappen en daar lagen mijn boeken al klaar op een gepoetste tafel. De bibliothecaresse droeg handschoenen en een mondmasker alsof ik haar vanop die afstand zou kunnen besmetten. Ik kon mijn boeken nemen en naar huis vertrekken. De deuren van het fort sloten zich.