13 – December 2018
clustered

|

unclustered
Fashion folded into freedom
Otto von Busch
This season's big fashion celebration during the New York Fashion Week marked not so much the arrival of something new as the curious celebration of fashion as an index of market saturation: the 50th anniversary of Ralph Lauren's runway shows. Not only did the runway show impress with more than one hundred looks, the audience too was truly spectacular (and thus providing aesthetic legitimacy), including the go-to American fashion authorities, such as Donna Karan, Diane von Furstenberg, Calvin Klein and Kanye, as well as cultural icons such as Steven Spielberg, Oprah and many more. The show presented, as Vanessa Friedman, chief fashion critic of New York Times, points out, "haute patchwork gowns collaged together from scraps of tapestry brocade and velvet, dripping silk fringes at the seams, that summed it up best: a career as a collage of what once caught our collective imagination, refined over seasons." Ralph Lauren's show seemed like a manifestation of the total permeation of eternal remixes that today makes up fashion. It is the expression of freedom and diversity, presented with the accessibility of ready-to-wear.
Over the last decades we have experienced a 'democratization' of fashion, the mass proliferation of H&M, Zara, Forever 21, Boohoo and Asos chain stores or online markets. These mega-brands have become models of accessible and glamorous, on-trend fashion for the masses, with a multiplicity of styles almost individualized for each and everyone's possible taste. And as if these chains were not broad enough by themselves, they additionally multiply into every niche of the market, such as H&M's COS, And Other Stories, and Cheap Monday; a new brand for every income level and lifestyle. Fashion can sell every color of freedom at a cost close to zero.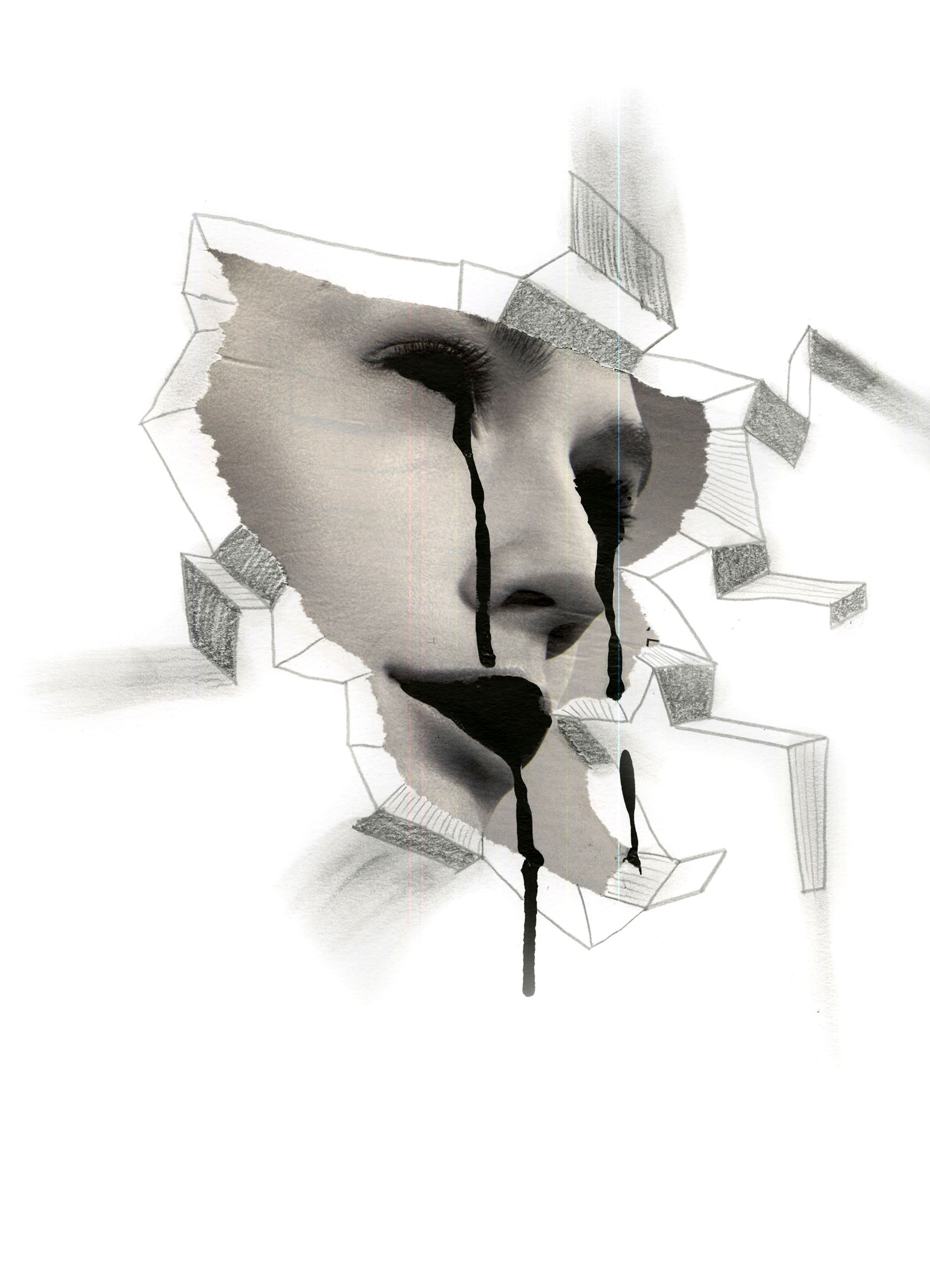 This is what diversity looks like: now 'everyone' can participate in the pleasures of dressing according to the latest fashion, all seen on their ubiquitous social media feed. This model is sold to us as a fashion without any power hierarchies – as if the user is now in control simply because fashion is so cheap and accessible. Perhaps today, as fashion seems to have merged with social media's continuous stream of updates, likes and hypes, fashion has amalgamated to become 'free': free as gratis, but also free as in freedom. Consumers pay nothing for the selfies, and only little for the skins they pose in. It all seems fair and just to the consumer buying yet another look of diversity for the cheap on the web. On a similar note, consumers don't pay for fashion media anymore; the celebrities and new looks are all over the feeds. Everyone is free in the realm of fashion, and the more diverse, the more equal they are, the more democratic and just the system. And everyone can be beautiful now. "Because I'm worth it!"
The general tendency to relate cheap and accessible fashion to the notion of democracy perhaps highlights how disoriented most of us have become with the concept of democracy in general. It seems to denote something everyone engages in as they pick and choose between ready options, some cheaper and more disseminated, others elitist and exclusive. It equals a coalition of market and power, which is so natural it needs no explanation. Consumers do not really need to care much about their own voice in relation to it: on the marketplace of opinions, they simply need to pick and assemble an expression: a more engaged position of co-authorship is not really asked for. The table is already set, and everyone is invited.
Perhaps even Aristotle would have loved to go to the sales and get his look updated. As he mentions in the Nicomachean Ethics, "it is rather peculiar to think of the happy person as a solitary person: for the human being is a social creature and naturally disposed to live with others." (IX.9) The wonder of fashion is that users are individuals and social creatures at once: We express ourselves, as it were, by dressing in mass-produced ready-to-wear garments that our peers also wear. We are unique and clone at once, solitary and social, happy and free, yet still locked up in the gilded chains of the chain-stores.
This insistence on the cheap and the accessible equates the freedom to choose between alternatives with a legitimate form of governing: no opinion or product is remote or inaccessible, as it is only a click away and delivered at a miniscule price. Freedom means the selection of cheap and user-friendly routes, offered to us with minimal friction. This is the apex of design as a guidance process; design as an invisible form of designation, of accessible routes of behavior where friction is minimized to the point of total disappearance. All routes seem open to us, all expressions and positions ready-to-hand, ready-to-wear: it has merged with our Being. We speed through the everyday with minimal strife or conflict, and click ourselves through our freedom, scrolling through the endless screens of cheap garments online, buying even if we don't know if they fit or not. It is diversity and democracy and well-being, all at once.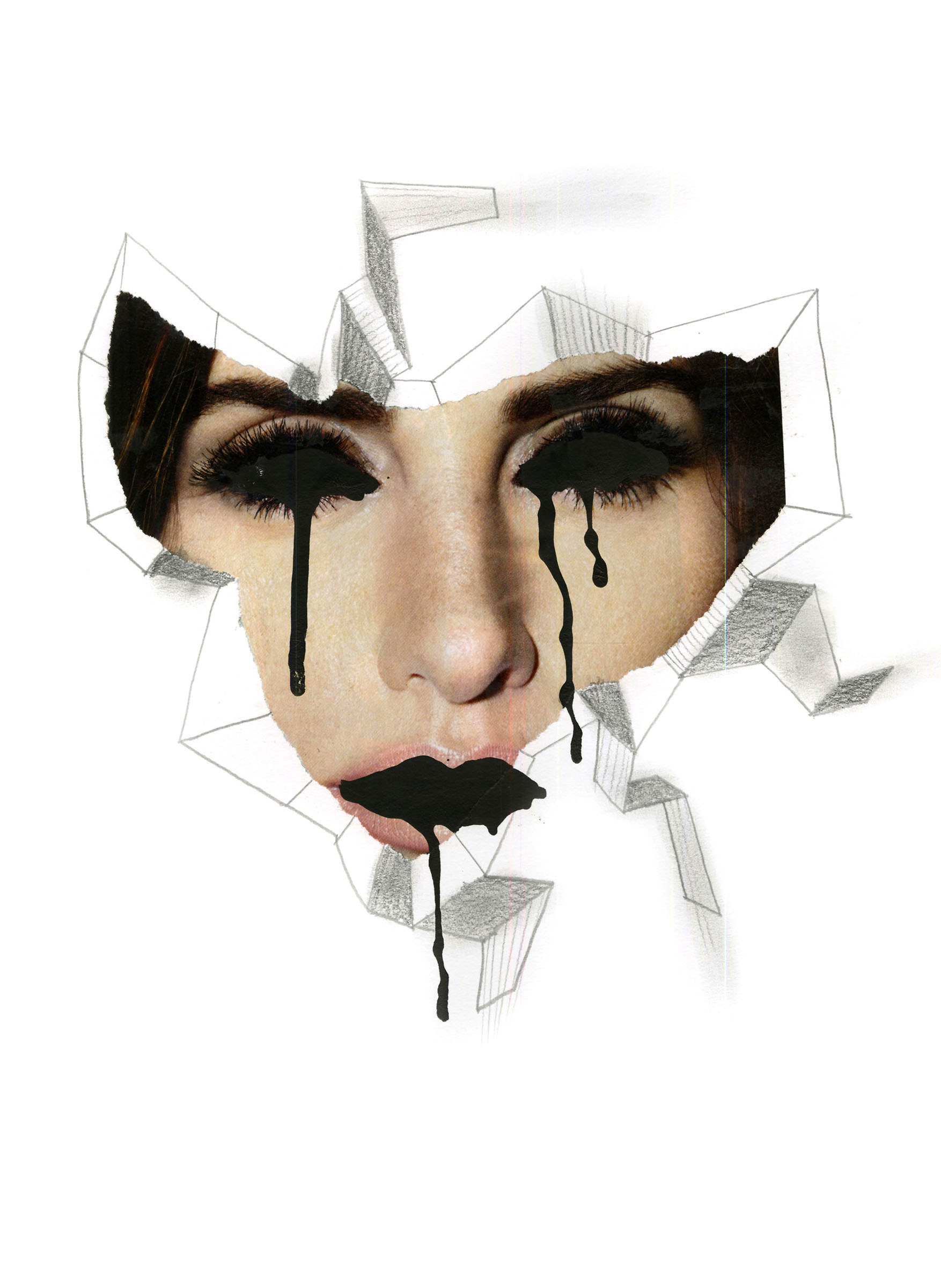 If we then buy what is called 'sustainable fashion', or what H&M calls 'conscious fashion', we feel we are free and powerful at once. We are consciously doing the right thing, and we sleep better at night having made our modest contribution to save the planet. Yet, it seems the designated power in fashion works all the more unconsciously today: what seem to be free and well-considered decisions to make things right in practice operates to make our behavior undermine our intentions. What a consumer may experience as a 'conscious' choice of sustainability boils down to unconscious and unsustainable consumption. The current form of consumerism is the merger of material, economic, behavioral and psychological power, infusing our sense of freedom and identity under guided protocols, frictionless designations making sure we keep supporting the current chain-of-command at the level of the unconscious.
Designated power takes a specific form in the realm of fashion as most of us think of fashion as something we can all participate in. Through fashion we are simultaneously seeking superiority and equality; we feel in control of our looks, but in fact we are fashion slaves. We think our style is unique, but we are simple copycats. Through fashion we are simultaneously leader and follower, master and slave, producer and consumer. Somehow, we are all equal under the reign of fashion. And fashion is everywhere, we can have all these products at almost no cost, with no waste of time or negative impact – we experience total affirmation, total seduction, total desire. Ubiquitous fashion, the total embrace of democratic fashion, has folded itself into the social contract. Our sense of freedom has never looked better.
Freedom and equality tie in with the ideas of justice, and a fashion for all seems to be the justice of the mall. Yet, Karl Lagerfeld, the famous philosopher of fashion, posits in the documentary film Lagerfeld Confidential (2007) that fashion is "ephemeral, dangerous and unfair." It is a statement that quite remarkably echoes Hobbes' statement of life before the social contract as being "nasty, brutish, and short." The social contract is not something abstract, it is something we live and practice every day. Cultural theorist Martha Nussbaum argues that social contracts "are not simply problems in academic philosophy. Doctrines of the social contract have a deep and broad influence in our political life. Images of who we are and why we get together shape our thinking about what political principles should favor and who should be involved in their framing. The common idea that some citizens 'pay their own way' and others do not, that some are parasitic and others 'normally productive", are the offshoots, in the popular imagination, of the idea of society as a scheme of cooperation for mutual advantage."
A social contract is the foundation of justice and its enforcement, and is built on an experience of mutual advantage. Under such a contract people still feel free, even if this vision can be distorted. An asymmetrical contract creates distortions of power and inequalities, friction and feud. A successful social contract has to be user-friendly and friction-free. It should somehow look diverse enough for enough people to feel part of it and strive to uphold the common order. As Nussbaum continues, "a contract of mutual advantage suggests that one would not include in the first place agents whose contribution to overall social well-being is likely to be dramatically lower than that of others." Thus, if the contract looks diverse and accessible, it must be free and just, even more so if the market strives to also include the disempowered, the poor, the disabled, the weak and the plus-size. The more diverse fashion is, the more just, and the more free. As Nussbaum mentions, under a social contract the parts need to be free, equal and independent, that is, not subordinated to someone else (and not to fashion!). In other words, they should dispose of "equal powers and resources", and they need to be independent, not under the domination of or asymmetrically dependent upon any other individual. If every consumer can access ready-to-wear freedom, isn't this the fulfillment of consumer justice?
But as Nussbaum highlights, the central question on justice is: "who frames the principles of justice?", and consequently: "For whom are these principles framed?". Who is thus really in control of the diversity of fashion? Does diversity abolish the slavery of consumerism? Are more people really more equal, or have we just found an arena in which we think we can express ourselves freely, though we are just as powerless as before? Or, perhaps more poignantly, is the current model of diverse fashion the best freedom we can imagine? Can we today even imagine freedom beyond the shopping trolley? Maybe, we must start – in accordance with Robert Unger's notion of 'deep freedom' – to imagine a new 'deep fashion' – beyond the formats of ready-to-wear politics.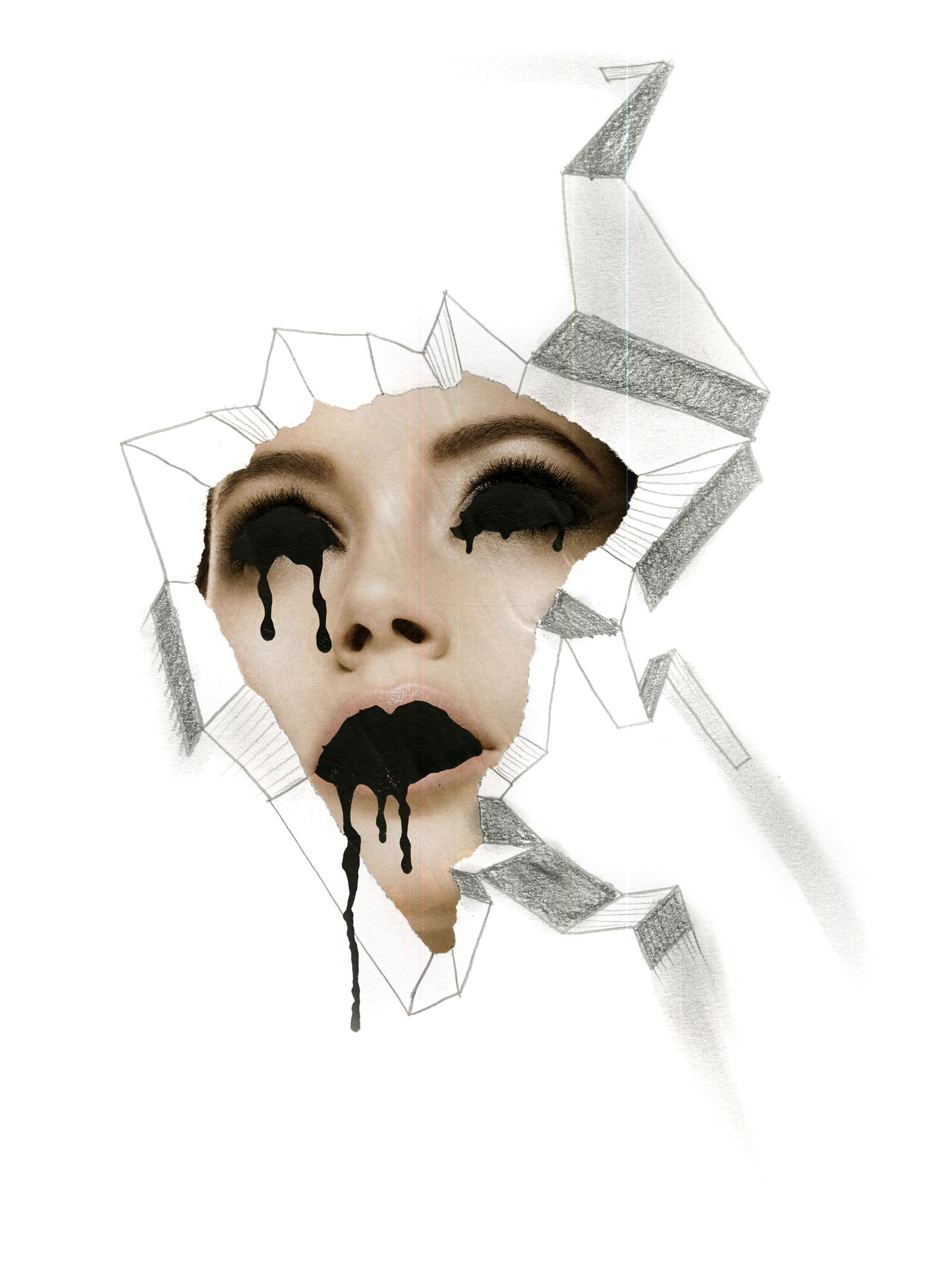 So, in fact, Ralph Lauren's celebratory runway exhibits a fifty-year evolution that turned counter-culture into a cool edge in the shopping cart, and folded the calls for freedom, diversity and justice into market opportunities. If you haven't noticed yet, we're living in a fashion utopia. Except for some collapsing factories here and there, which some ethical business models can easily fix, fashion convinces us with each new season that we live at the end of history; in the reality of fashion, the future of freedom is already fulfilled.
It all seems perfectly just and free now in the "haute patchwork" of accessible styles. The chaotic and heterogeneous expressions of Ralph Lauren's work echo the diversity of our time. Freedom is folded into the field of accessible escapist consumer fashion. But as Vanessa Friedman poignantly states in the concluding lines of her analysis of Ralph Lauren's show: "Ask not for whom the trolley bell tolls. It tolls for thee."
Notes